How to Accommodate Employees with Food Allergies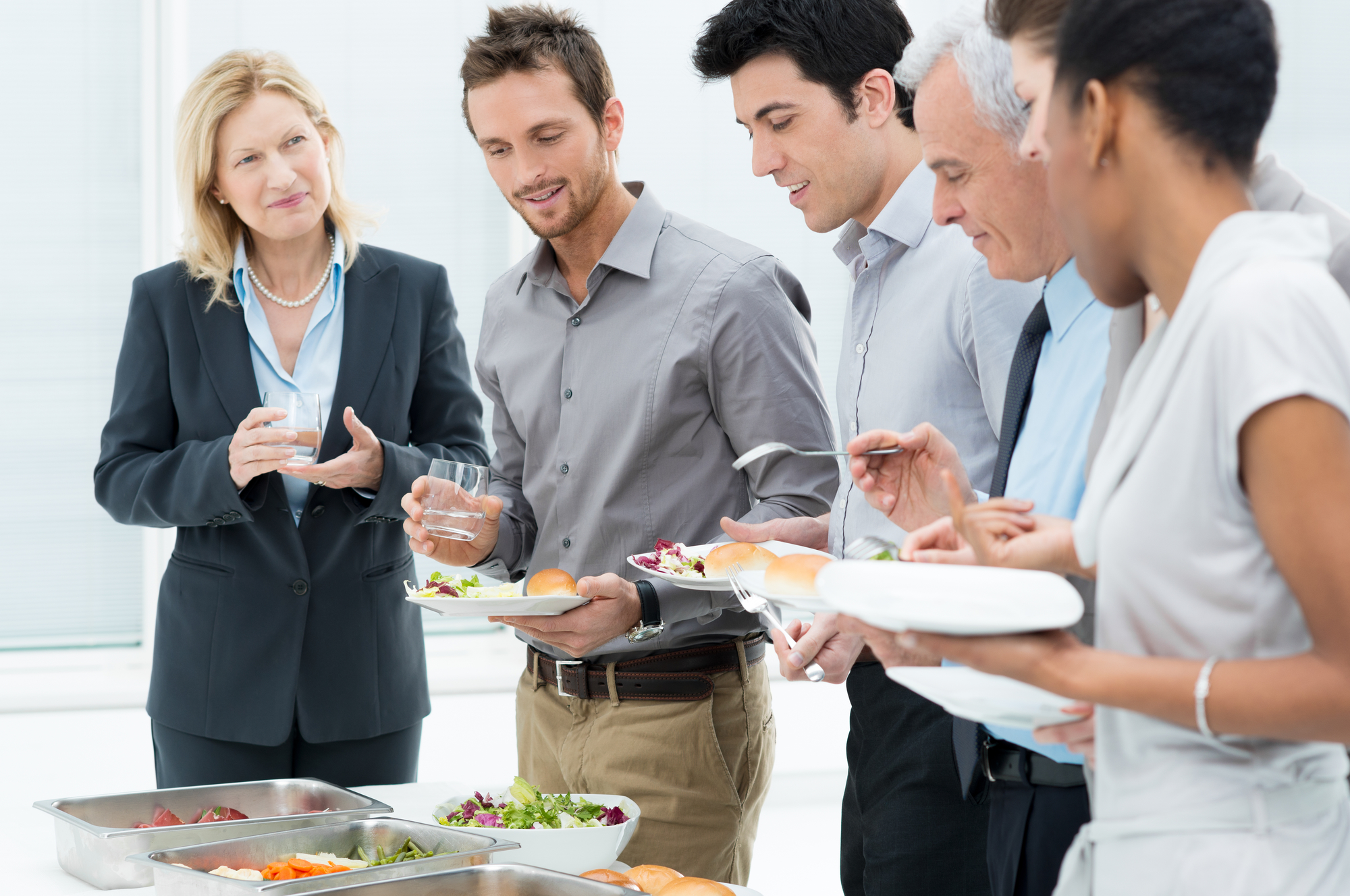 Daycares, schools, airlines and even public parks have in recent years taken steps to ban known food allergens, such as peanuts, in order to keep those with allergies safe. But what do you do if you have a person in your office that has a food allergen?
Well, technically, having a food allergy may be considered a disability under current federal laws, such as Section 504 of the Rehabilitation Act of 1973, Title I of the Americans with Disabilities Act of 1990 (ADA), and the ADA Amendment Act of 2008, according to Food Allergy Research and Education (FARE). However, it is far from clear cut when it comes to adults in the workplace. The ADA currently extends coverage to individuals who have conditions that are "episodic or in remission," as long as the condition causes symptoms which affect a "major life activity" when active. Meanwhile, the Equal Employment Opportunities Commission (EEOC) has now taken the position that allergies which produce life-threatening reactions are "substantially limiting" under the ADA Amendments Act.
Despite these regulations, employers have been much slower to implement changes to accommodate allergens in the workplace. This is due, in large part, to the fact that only about 4 percent of adults have a food allergen, compared to approximately 10 percent of children. However, as these children grow and enter the workforce, it will become increasingly important for companies to have in place procedures and protocols for handling such allergies.
As a general rule, once an employee announces that he or she suffers from a food allergy that qualifies as a disability under the ADA Amendments Act, the employer is obligated to engage in the standard "interactive process" with the employee to discuss whether there is a reasonable accommodation that can be made to help the employee perform the essential functions of their role. As a rule of thumb, these accommodations must be reasonable, not cost prohibitive and not one that will trigger additional disability accommodation requests in the workplace (such as one person's allergen detection service animal triggering asthma attacks in a second employee).
To help employers navigate this difficult terrain, the Job Accommodation Network, together with FARE, have compiled a list of reasonable accommodations which employers can implement in order to create a safe working environment for employees with food allergies. They include:
Conduct a training session to educate employees on food allergies and place signage in the kitchen with information about how to spot the signs of an allergic reaction
Provide designated cups, plates and utensils for those with food allergies, or alternatively provide a separate space to store those items that employees purchase themselves
Address the accommodations for employees with allergies in the daily work environment, as well as during meetings and training events
Take action if other employees without allergies interfere with the provision of the reasonable accommodations, such as by eating foods that contain an employee's allergen
If you're planning a team event, gathering, or celebration that involves food, ask the employee what foods work for them and then make the appropriate accommodations to help ensure they can be included
Be understanding and allow for flex time if the employee needs to take sick days or unexpected leave for medical appointments
Allow an employee to wear medical identification regarding their allergen, such as a necklace and bracelet, and to keep medication with him/her at all times should they encounter an allergen
For further information on food allergens and what you can do to accommodate, check out: https://www.foodallergy.org/