4 Ways to Ensure Your Company Culture Lives Up to the Hype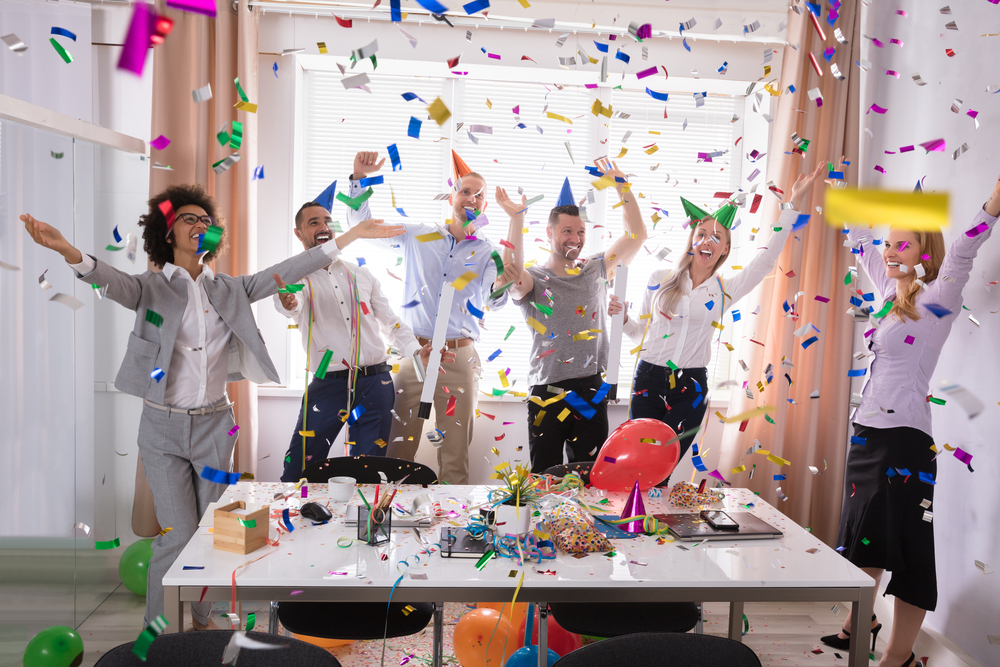 In the past year, we've talked a lot about the idea of having a company culture and how this culture can be used to not only create a happy existing company workforce, but also as a selling point to attract new hires and even customers.

But if you took the time in 2019 to decide what your company culture looks like and what it entails, let 2020 be the year you make good on your promises. Let it be the year that you make sure that all the promises of perks and benefits you've made to your employee can really live up to the hype and is something that will become embedded as part of your company for years to come.
Read on below for our top 4 tips for keeping your culture on track in the new year and beyond:
Make sure it's attainable
Sure, we'd all love to be able to offer the kind of perks that Google is well known for, such as a free employee cafeteria, a dog-friendly environment, corporate meetings with celebrity performances, and lofty financial bonuses but is it attainable for your company? If you have champagne taste on a beer budget, you'll need to narrow down your ideas and figure out what matters most to your employees and, perhaps more importantly, what you can afford to offer. When making your decision, also consider what your employees would value most if they could only have one – is free breakfast every day more enticing to them than quarterly bonuses or some other type of perk?
Think beyond the 'physical perks'
As we touched on earlier, some notions about company culture focus on the idea of giving your employees physical things – such as free lunch or access to fitness classes or lunch break massages – but there's so many options beyond these tokens. The online shopping platform, Shopify, for example, developed a platform called "Unicorn" under which employees can easily and quickly recognize their peers who go above and beyond in their roles. They say that this increased recognition among workers has led to improvements in productivity, as well as a more supportive culture and a more satisfied work force.
Make it educational
We have talked a great deal this year about the notion of upskilling your workforce and how employees truly value the investment in their careers. Meanwhile, businesses benefit from having a workforce that are experts in their field and capable of taking on stretch roles. Therefore, creating a culture that embraces educational opportunities is a good option – and would put you in great company with Google, Twitter and several other heavy-hitters that offer their own 'universities' to train and educate their workers. Also remember, in order to make this attainable, offering education as a cornerstone of your company culture doesn't mean you need to establish your own university or even hire a trainer, but rather that you explore online training opportunities, industry sponsored events, and specific skill-based educational offerings.
Don't forget your values
A large part of what makes a company culture successful is that it reflects the values of the business and the people that work in it. Some cultures are outward facing, such as a passion for giving back or of corporate responsibility to the environment. Others are more inward facing and are designed to guide the way in which we interact with others, such as an environment that fosters inclusion, collaboration, or even simply accountability. Whatever your culture – and remember it can embody several things, both internal and external facing – be sure that it can be embodied in all aspects of your business. Now, the one aspect that we warn about is that with this drive to create a culture that reflects cohesive value, be sure that you aren't only hearing from – or worse, hiring – staff that share this one world view. While it's nice to have like-minded folks on board and they're sure to be more willing to adopt your culture, you'll also need to remember that businesses stagnate when they're filled with homogeneous people with the same ideas.
Interested in learning more about how a PEO can help? Give us a call today at 609.860.0400 or email us at info@abelhr.com