Analyzing the Dreaded Task of Benefits Shopping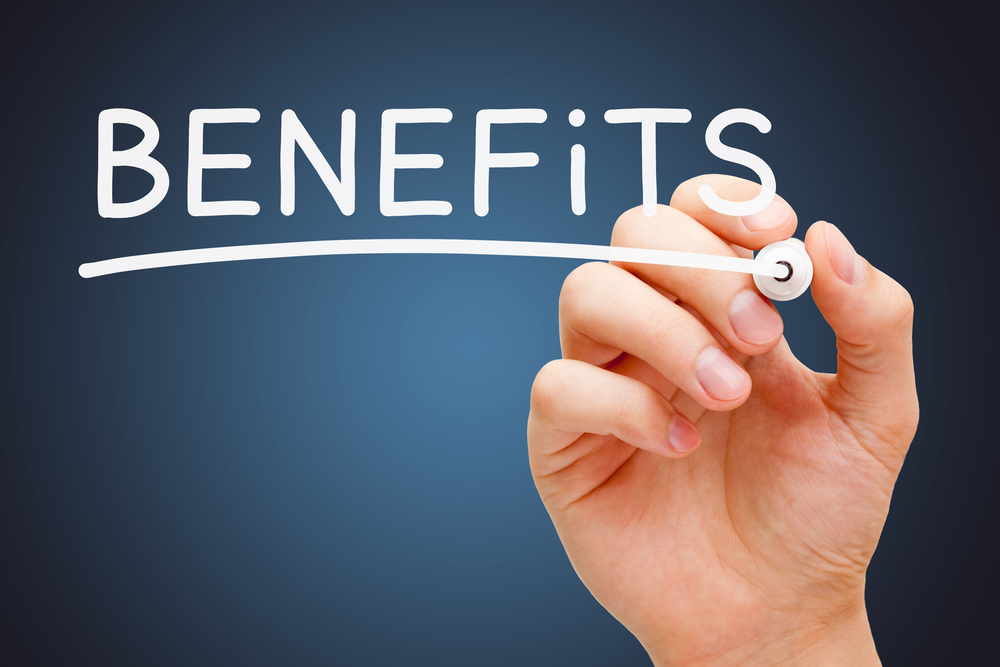 Each year, you get the notice that it's time to select your benefits offerings for the year. And each year, you probably put it off until the last possible moment for a variety of reasons: It's overwhelming, it's boring, it's not a priority, and the good ol' "if it ain't broke, don't fix it!"

However, if you don't shop for benefits, you could be missing out! As a business owner, you might be forgoing some obvious cost savings, or even just a more cost-efficient benefits package. But looking beyond the obvious, you could also be skipping out on an opportunity to keep your employees healthier and happier—with reports suggesting that it can actually boost engagement, loyalty and retention, and even your bottom line. Further, when it comes to growing your business, a recent survey suggests that having a fantastic benefits package can help you to attract and retain key talent.
So how should you go about shopping for benefits? Below, we've outline a few key steps that you should consider before you take on the challenge:

1) Look at your timeline: Before you begin to shop, you need to be aware of all the deadlines. When does your current plan expire, when would the new one start, and what mini deadlines do you have to meet along the way? In creating a road map to the big decision, you can better organize your time and make sure you aren't scrambling and panic buying in the end.

2) Poll your people: When trying to select benefits for your workers, it makes sense to ask them what types of benefits they would appreciate. Obviously, you can't accommodate every request, but getting a handle on what your employees value the most whether it's discount gym memberships or pet insurance, you can start to identify trends and see whether these are realistic options to add to your offerings. One way you can do this is by sending out an informal survey to your workers asking them to rank current offerings and perhaps propose a benefit or two that they would like to have considered. Be transparent with your employees and be careful not to make any promises. Instead, note that you are just trying to get a pulse on desired benefits and will use this as you enter negotiations.

3) Examine your current offerings: In order to know if your current system is working and worth mimicking in the following year, you need to look at what you offered in the past few years and see what is mostly being used and what is barely being touched. If you knock out some of the offerings that few—if any—employees are using, you can clear the way for something that more employees will appreciate, use and optimize your return on investment (ROI).

4) Think about your priorities for the year: Are you planning on adding to your ranks? Are you focused on trimming down and living lean while you anticipate the launch of something new? Either option is fine as long as you are realistic about where you are. Do you have the money to spend on expanded benefits offerings if it translates to getting great new hires on board? Or do you need to really buckle down and have a season of benefits savings while you all focus on the next step? Having a realistic idea of what you are looking to spend is important before you can move forward and really begin the shopping process.
So now that you've done all the heavy lifting and have a good idea of what you want, it's time to connect with someone in the know. Now, this category stands alone because this is really the step that can make or break your benefit shopping experience. You know that you need to talk to someone with extensive benefits experience, so the logical choice is often a benefits broker. However, even with this option, you'll need to "shop" for a broker who can not only offer the benefits that you need, but without having a fee schedule that could eat up any potential cost savings in which you might accrue.

A second choice—and granted, we may be a little biased to consider a PEO. In addition to bringing all of the knowledge that your broker can bring, a PEO can leverage its shared purchasing power to secure you a better suite of offerings at a lower price than you could ever snag on the open market. Further, a PEO like Abel HR is a pro in purchasing and rolling out benefits offerings that we further boost your ROI because you aren't laying out additional dollars to spread the word. Rather, we have all the materials in-house, all of the training (and the trainers!) and we'll also be on-hand through the whole year to answer questions and handle any changes that come up for you and your employees. In short, you're not only getting your benefits, but you're also getting an actual voice on the end of the phone to troubleshoot with you and make sure that you are satisfied with your service. But the benefits don't stop there. We have an automated system for administering, using, and reviewing your benefits offerings. Your employees feel more in control of their benefits offerings and when it comes time to evaluate usage, you'll have all of the tools at your fingertips to run that data and get the answers you need. If taking the job of benefits shopping off your—or your HR rep's—plate sounds appealing, consider giving Abel HR a call today. We'll be happy to discuss what we can do for you and your employees to elevate your employment game.