Can a dog in the workplace boost performance?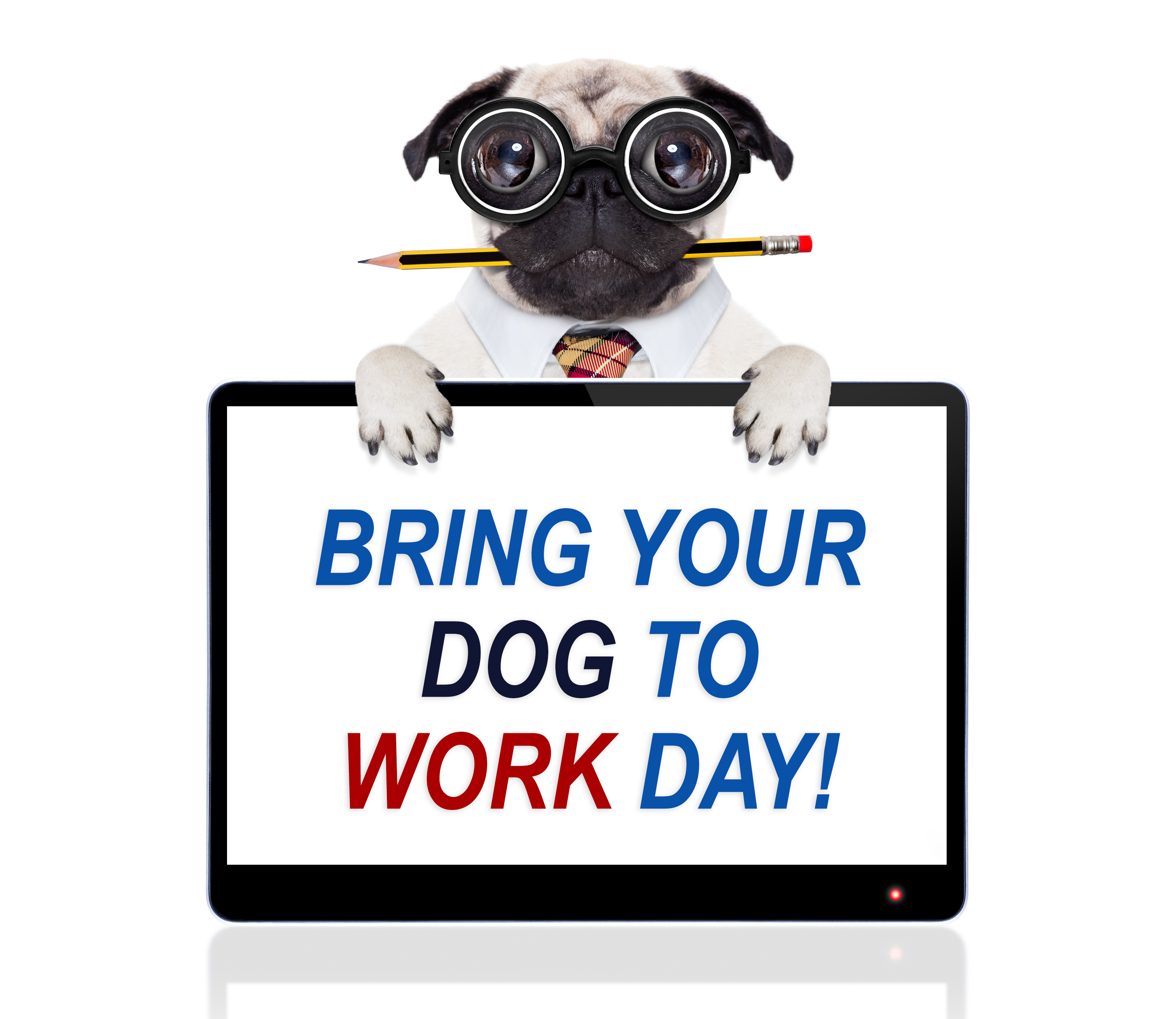 June 24 marked National Bring Your Dog to Work Day, an entire work day dedicated to fawning over your own – or a coworkers – pooch while pretending to do work. Or was it?
Results of a new survey by Banfield Pet Hospital suggests that having a few four legged friends in the workplace actually boosts productivity, with 67 percent of employees and 81 percent of HR decision makers reporting that employees worked harder when pets were around. Further, employee morale was higher for 88 percent of employees and 91 percent of HR reps and 82 percent of workers and 91 percent of HR reps reported improved loyalty to their company if pets are allowed.
Other work-based benefits include reduced stress, improved workplace relationships (we assume they are talking about with their two-legged colleagues here!), greater work/life balance, and improved satisfaction with work products. In addition, more than three-quarters of employees indicated that they could work longer hours if they were able to bring their pet to work.
Asked how difficult it was to implement a pet-friendly policy, only 25 percent of HR reps indicated that they experienced push-back or ran into problems, which is far less than the 50 percent of HR reps who hadn't implemented such a policy but reported that they did anticipate push back should they pursue such a policy.
The report also notes that being pet friendly doesn't have to always mean that you share a cubicle with a four-legged friend. Rather, offering amenities – such as pet insurance – can also confer some of the same benefits.
To view the report, click here.