Companies Expected To Consider Caregiver Needs in Post-Pandemic Plans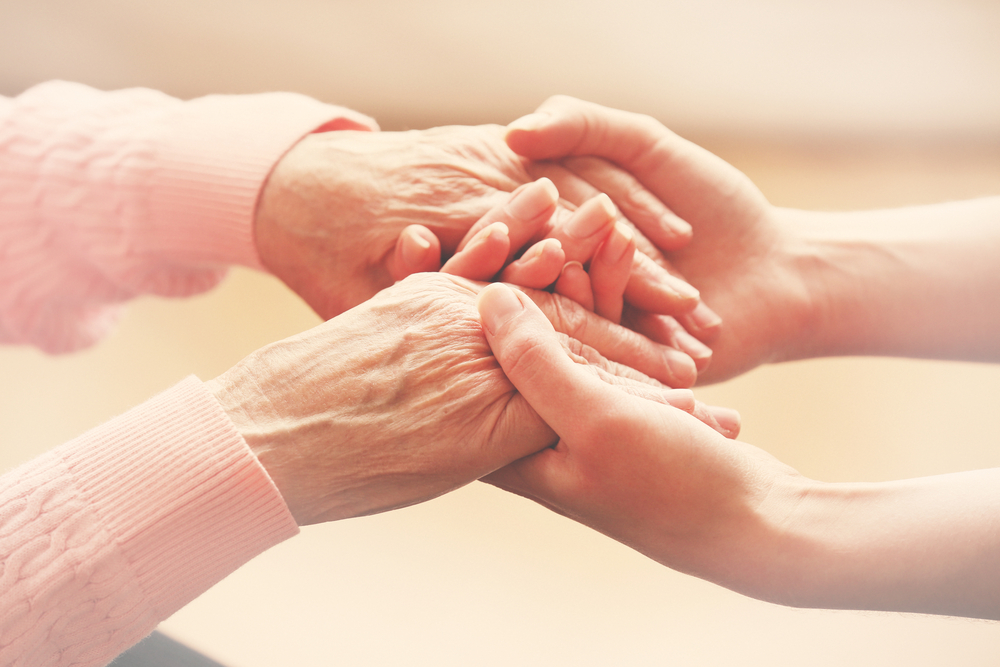 Even before Covid cropped up, the so-called "sandwich generation" was struggling to achieve the elusive work-life balance. However, the global pandemic has cast a spotlight on this over-worked generation and has companies wondering whether more can be done to alleviate stress.

For context, the sandwich generation references a group of an estimated 40 million members of the workforce who have both a child under the age of 18 years and a parent over age 65. This generation is, to varying degrees, often caught providing both care to their children and care to their parents or grandparents, hence being "sandwiched" in between.
In a survey conducted prior to the pandemic, a whopping 53 percent of caregivers reported feeling stressed about their caregiving responsibilities and 50 percent reported that their time spent caring for their charges took away from their time spent with spouses, partners and even themselves! Asked again once the pandemic hit, one in three survey respondents reported that they had become a caregiver "overnight" in the wake of the Covid crisis, with these caretakers carving out about 14 hours a week. Specifically, caretakers spent an average of 9 hours MORE per week caring for elderly loved ones, 16 hours more per week caring for school-aged children, and 18 hours more caring for daycare aged children.
While this increased work generally takes place behind closed doors, there's no denying that it spills over into an employee's work life. A study by the Family Caregiver Alliance finds that 70 percent of working caregivers suffer work-related difficulties due to their "dual role" as employee and caregiver. Specifically, 60 percent of those in this cohort reported having to make a change in their employment to accommodate their increased duties, with 49 percent arriving to work late, leaving early, or needing to take time off; 15 percent reporting take a leave of absence; 14 percent reducing their hours or taking a demotion; 7 percent receiving a warning about performance or attendance; 5 percent turning down a promotion; 4 percent opting for an early retirement; and 6 percent leaving the workforce all together. As a result, employers can anticipate increased absenteeism, reduced productivity, increased job turnover, as well as a loss in overall morale (which we know can be toxic to an entire company!) Further, data from the Family Caregiver Alliance suggest that employers spent an additional $13.4 billion in additional healthcare costs due to caregiver-related issues and that was before the pandemic hit and caregiver burden escalated so rapidly.  

As many businesses contemplate what their post-pandemic office life will look like, employers are hard at work determining what quarantine rules brought about positive changes for their business and their workers, and which might be ripe for a revision. Below, we outline a few steps you can take to better understand how caregiving needs have shifted for your workforce since the pandemic and offer suggestions for what you may be able to do in order to best support your workforce. 
Survey, Survey, Survey:
In the almost one year since the pandemic hit, so much has changed about how we live our lives. Sure, we now have to wear a mask, and many learned a hard lesson about never running short on toilet paper, but for many others, who we care for and how we care for them may have undergone substantial transformations. To best understand the needs of your workforce, consider sending out a survey that asks them about any changes to their caretaking habits that have been made in the past year. Are there children no longer in daycare or school? Has an elderly relative who requires assistance moved into the home? You could also use this survey to gauge what interventions might be most helpful for your staff, such as additional work from home time, flexible scheduling, or other changes. Just be careful to position it as evaluating interest versus making promises
Think outside of the office:
In a Gallup poll, 58 percent of baby boomers, 65 percent of Generation X and 74 percent of Millennials indicated that they would rather not return to their brick and mortar office on a full-time basis until the pandemic blows over. This preference, which some suggest could last long after the pandemic subsides, may serve as a model for employers as they formulate their return to work plans and seek to better accommodate those in new caregiver roles. Some employers, for example, are expected to adopt a hybrid return to work model, with workers allowed to telecommute for at least a portion of their work week. Some, meanwhile, may consider having employees work from home entirely should their positions allow. In doing this, caregivers can spend less time on their commute and instead devote these hours to caregiving tasks (or perhaps even a little self-care!)
Be flexible:
As we touched on above, many companies are exploring work-from-home options for their employees, but there are certainly other ways that companies can be more accommodating of caregiver needs. Some businesses may consider flexible or non-traditional office hours so that caregivers can juggle child or elder care needs, while others will explore creating a more relaxed work environment that could include a revised dress code (since running to the dry cleaners is a task no one likes on their to-do list) or offering other perks that allow workers to better utilize their time at work.
Train the team:
HR reps and managers should also be provided training so that they are well-versed in how to better support employees as they navigate their dual roles as employees and caregivers. In particular, those in the know suggest that managers receive additional coaching in enhanced communication skills, employee engagement, and even morale boosting. In addition, they should be reminded about how to lend support and empathy to those employees under increased stress, including training in how to provide support and what types of relatively minor, easy to implement changes they can make to ease caregiver burden.
Consider an EAP:
Acknowledging the increased stress that the pandemic has brought about, experts expect employees to make greater use of Employee Assistance Programs (EAPs) moving forward. An EAP is a resource that connects employees with mental health professionals and other services they might need, including counseling, psychological assistance, and other support services. These EAP services, which are included as part of a comprehensive benefits package, such as that offered by Abel, can not only help with retention and productivity, but are also a sound financial investment, with every $1 invested in mental health garnering a $4 return in better health and ability to work.