Could you fire Colin Kaepernick?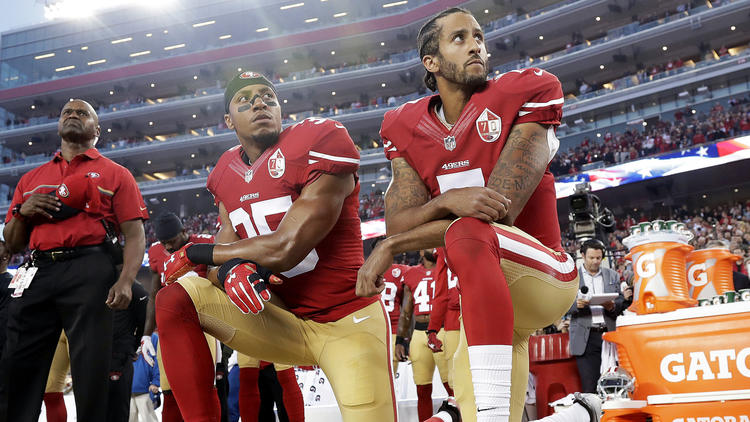 Unless you've been living under a rock – or really hate football – chances are you've heard about San Francisco 49ers quarterback Colin Kaepernick and his refusal to stand for the playing of the national anthem at the beginning of each football game.
Football fans, members of the armed forces and plenty of everyday Joes have called for the 49ers brass to put a stop to Kaepernick's behavior by firing him, but is that even legal? And if you had your very own Colin Kaepernick at your office, would you be allowed to fire them for their otherwise peaceful political protests?
According to attorney Karen Michael of the consulting firm Karen Michael, if you are a private employer, you can discipline workers for engaging in protests similar to Kaepernick's if the protests violate a previously disclosed organizational rule or expectation, if it causes a disruption in the business, or is in some way harmful to the business.
Now, to circle back to Kaepernick himself, the 49ers initially said that he has a right to protest under the free speech component of the first amendment. However, Michael notes that First Amendment only protects a person's freedom of speech from interference by the government. The 49ers, however, are a private organization and they thus do reserve the right to let him go.
While this is certainly an aside, the issue of Kaepernick does serve as a fantastic opportunity to remind employees about their rights as it pertains to political protest and the issue of free speech. With that in mind, it may be a good idea to remind employees they have no protection from discipline under the First Amendment provided you too are a non-governmental organization.