Culture Shock: Why Boomers, Millennials Must Work Together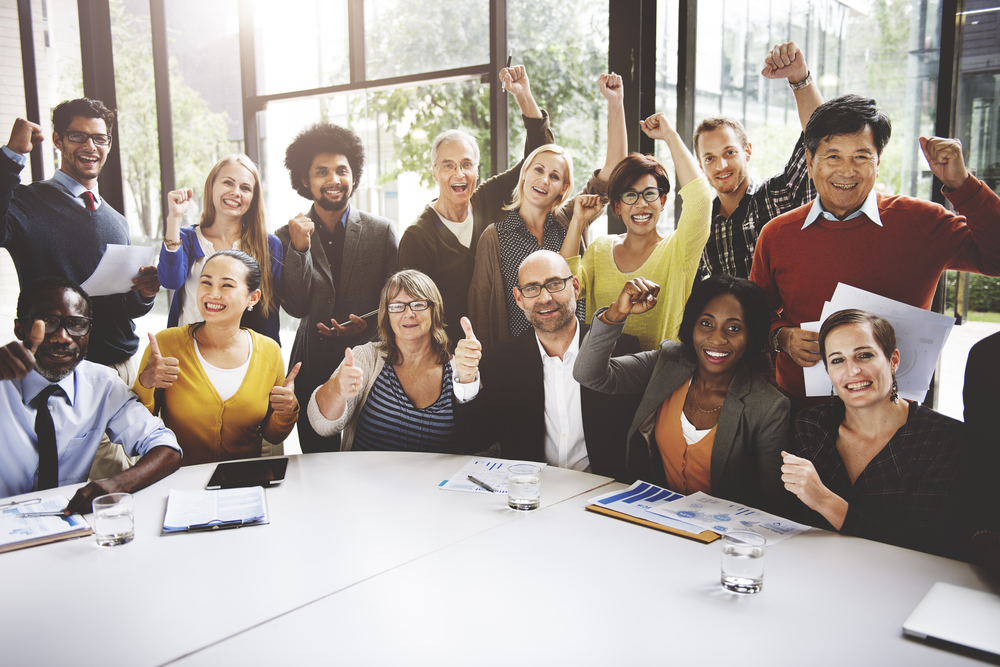 With more than 10,000 Boomers turning 65 every day and accounting for 41 million in the workforce and 56 million Millennials in the workforce, there are bound to be some differences in the way the generations work and the workplace culture they expect.
For a company to continue to succeed and thrive, human resources must bridge the generation gaps and have all employees work together. This is important not only for workplace harmony but for information sharing. Think about this scary thought—what would happen if all your seasoned employees left without sharing their institutional knowledge with the youngest members of the company?
Even Hollywood is taking notice of how the workforce is evolving. The movie, The Intern, portrays Robert DeNiro as a septuagenarian hired to help a dazzling Anne Hathaway handle administrative tasks at her thriving fashion upstart. What ensues is DeNiro teaching all the hipsters how to behave like gentleman, work cohesively to tackle problems, and even navigate a merger deal by trusting their gut. Both generations learn from each other while learning to work together.
While it's certainly an exaggerated Hollywood version of what happens when you blend the old with the new, the movie underscores the fact that businesses can benefit from cross-generational thinking and learning.
Want to get your DeNiros and Hathaways to work together? Below are just a few ways that your business can bridge the generational gap between baby boomers and millennials.
Make 'em Work Together
While it might seem instinctual to pair your tenured employees together and keep the newbies in their own zone, the reality is that some of the best ideas evolve when these groups comingle. When poised to launch a new product, for example, experienced employees can discuss what has been done – and proved successful in the past – and your newer workers can perhaps present ideas on how to revamp – or just refresh – the idea so it feels new and innovative again. Collaboration yields the best ideas when tired and true is blended with new.
Show Them What They Have In Common
Rather than divide the groups based on what you perceive them to be interested in, start thinking about what brings them together. Consider hosting a weekly team – or even company – meeting that focuses on information that is important to your business, industry, or just your employees in general. By encouraging discussion at these meetings, a variety of voices can be heard on key topics and knowledge can be shared.
Each One Teach One
Not to cling to stereotypes, but baby boomers generally know their industry inside and out, and millennials are the bee's knees when it comes to all things tech and digital and how it may influence the future business landscape. It is key to show each group how they can learn from each other and their differences. Everyone would win, including your business, if the older employees could talk about how the industry has evolved, and the millennials could discuss how it will be modernized and change in the future.
Let Them Lead
Time and time again, surveys have shown that millennials would be incredibly receptive to mentorship opportunities. And what tenured employee wouldn't be flattered to think that they are expert enough in their field to share their knowledge with a new up and comer? If you don't think it will work to set up a formal mentorship program at your company, at least consider doing some smaller pairing off of those employees that express an interest in the idea – and then just sit back and reap the rewards.
Work on a Common Goal – Not at Work:
One of the biggest motivators for millennials is having the opportunity to invoke social change. However, millennials in their first job are rarely in a position to spark such reforms. Allow them to stretch their mover and shaker limbs by challenging certain departments – or even the whole company – to participate in a philanthropy event, such as mentoring at-risk youth, taking an afternoon to plant trees at a local park, or volunteering at a food kitchen. Not only will it help millennials to feel like they are doing some good in the world, but it will also show their elder co-workers that they aren't really as self-involved as they might appear at first blush.