Defining: "Business Casual" for Your Company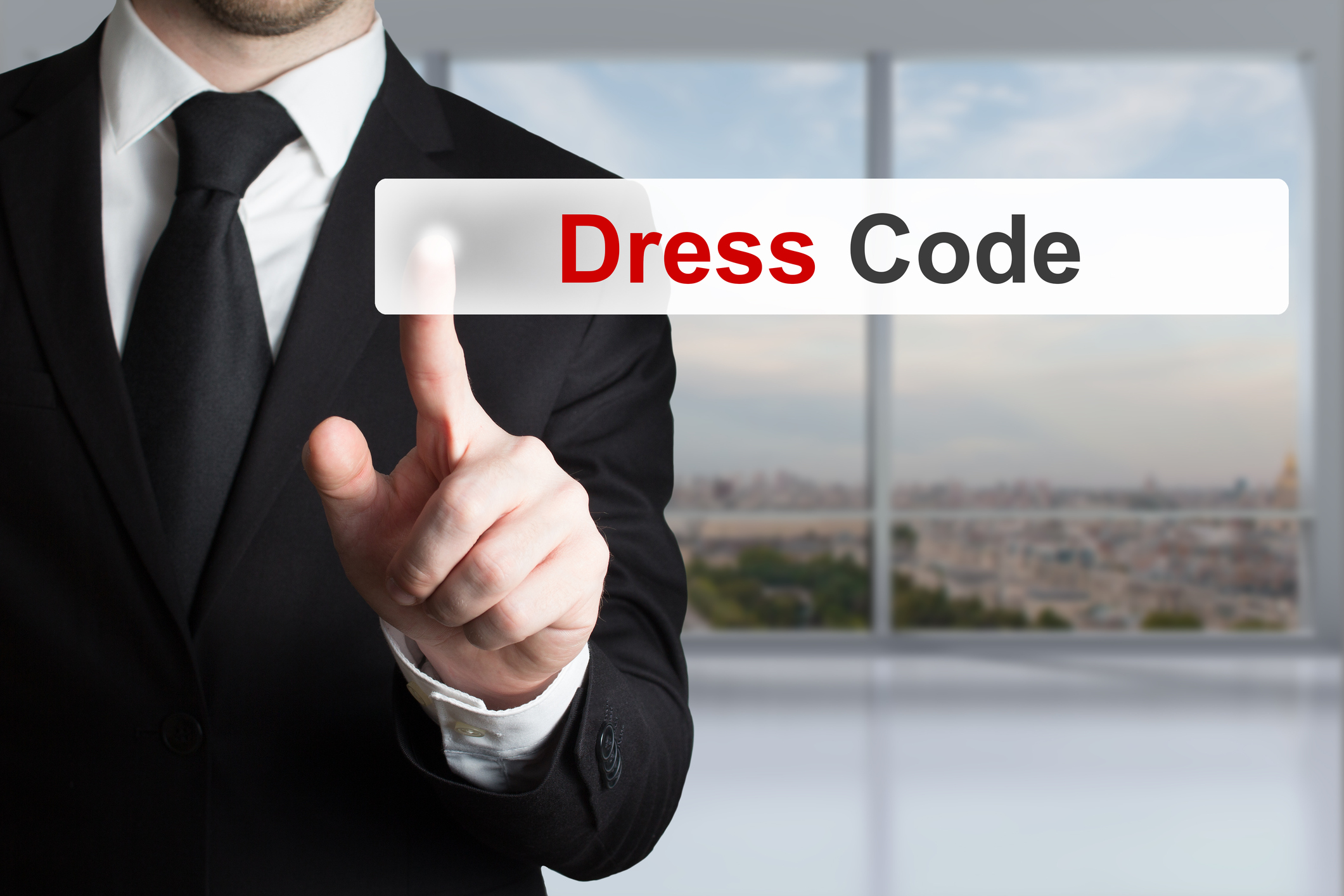 If you have a business casual policy at your office, chances are it really befuddles your employees. Take the question of what "business casual" entails to the Google gods, and you'll find a host of responses and conflicting advice, leading to employees who are overdressed or, even worse, under dressed for the task at hand.
Enter J.P. Morgan Chase, which recently advised its employees to ditch the suits and instead adopt a more casual work day wardrobe. To help guide workers on what they had in mind, the financial institution issued a missive that outlines both the dos and the don'ts of business casual.
Business casual attire includes…
Formal business attire
Casual pants, capri pants, dresses and long skirts
"Business-appropriate" casual shirts, polo shirts, sweaters and blouses (this one could get a bit murky, but they clear up what they mean in the "dont's" section)
Dress shoes and dress sandals (we assume this last one just applies to the ladies)
Minimal, tasteful jewelry and fragrances
Business Casual attire does NOT include…
Denim — unless approved by your manager
Athletic clothing, including sweatpants, sweatshirts, T-shirts, jumpsuits, tight-fitting stretch pants and leggings
Shorts, beachwear, halter tops, tank tops or crop tops (shocking that this needed to be said, especially for a firm like J.P. Morgan, but it goes to show how ambiguous folks find this dress style!)
Flip-flops, clogs, rubber-soled sandals, sneakers or slippers
Hats and hoods
Distracting, tight, revealing, loose or low-cut clothing
Visible undergarments
Torn or frayed clothes
Clothing with offensive, political or religious messages (as a side note, HR Morning warns that you should be careful with what constitutes "offensive" as it could land you in legal hot water!)
Offensive or distracting tattoos or body piercings (see above…)
Unprofessional hair styles or hair colors (We would suggest that you go one step further on this one and be more specific about what is appropriate and what is not – apparently, leaving it to the discretion of employees can mean they wear their Speedos and a pair of slippers to the office if the above guidelines are to be believed!)