Do Workplaces Have to Accommodate Emotional Support Animals?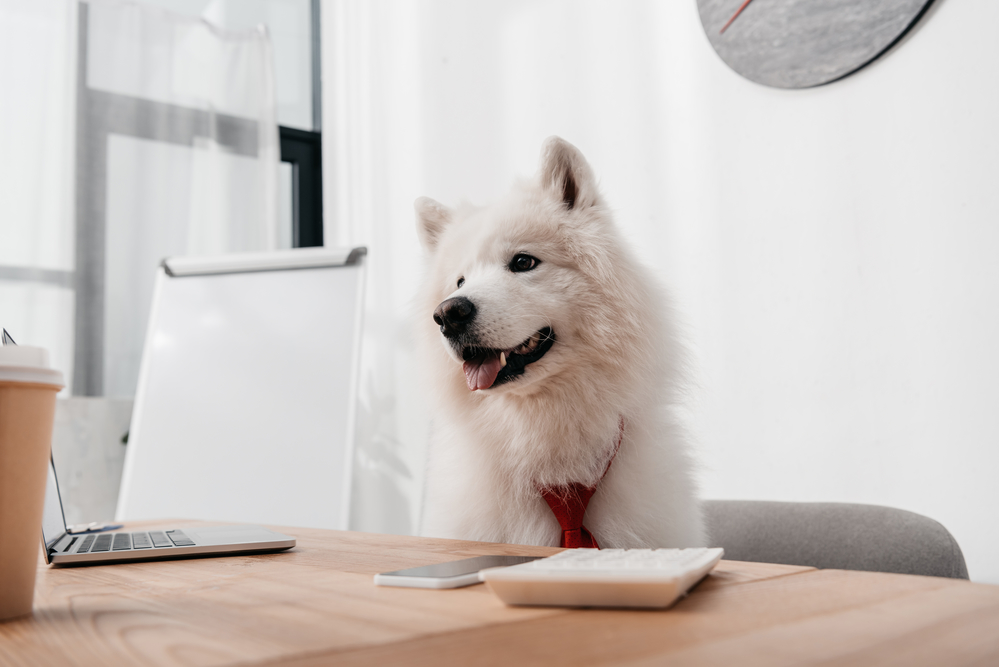 It sounds like the beginning of a bad joke… why couldn't the peacock board the plane?
But for the woman who relies on said bird for emotional support, it caused nothing more than a big kerfuffle (and was the impetus for a spur-of-the-moment cross-country car trip!)
While the airline was well within its rights to deny the bird a boarding pass – citing a slew of health and safety reasons – it does raise questions about when you can (and can't!) deny accommodations under the Americans with Disabilities Act (ADA) for an emotional support animal (feathered or otherwise!)
To explore the confusion about emotional support animals, the New Yorker dedicated a feature called "Pets Allowed" to the topic.
For employers, the ADA stipulates that emotional support animals are never a required accommodation and you can thus stop your workers from bringing it in, according to employment attorney Jon Hyman of Ohio-based Meyers Roman. This rule applies even if the employee has a note from their doctor.
However, he notes that service animals are a whole other ball game. The ADA currently states that a service animal is allowed in the workplace if it is "trained to do work or perform tasks for the benefit of an individual with a disability." This can include assisting workers who are blind or have compromised vision with navigation, alerting deaf individuals to sounds, pulling an employee's wheelchair, or assisting an individual who is having a seizure. It should be noted, however, that the ADA rule applies only to dogs and miniature horses – no other species are permitted to carry out these duties (no matter how qualified that guinea pig may appear!)
Further, Hyman states that before you authorize a service dog or miniature horse to enter your workplace, you are still required to engage in an interactive process whereby the disability and potential solutions are discussed until a resolution that benefits both parties is reached.
It is a tricky balance to accommodate animals in the workplace and there is not much case law on the issue. The Society for Human Resource Management recommends businesses look at each case to see if it can accommodate the animal without undue hardship on others.
For service animals to be in the workplace, an employer can request proof of training, and the service animal must be housebroken, well behaved and groomed.
As a result of the peacock incident, United Airlines has updated its policies for emotional support animals (and they still don't allow peacocks).
And just for fun – think the peacock was a strange emotional support animal choice? Check The Independent, which has compiled a list of some of the weirdest animals to show up in the cabin!
Abel HR can help you set up guidelines for employees so you can be prepared if such a request ever comes your way. Contact one of our human resource experts to get started at (800) 400-1968 or info@abelhr.com.