Do You Need Consent Before Performing A Background Check?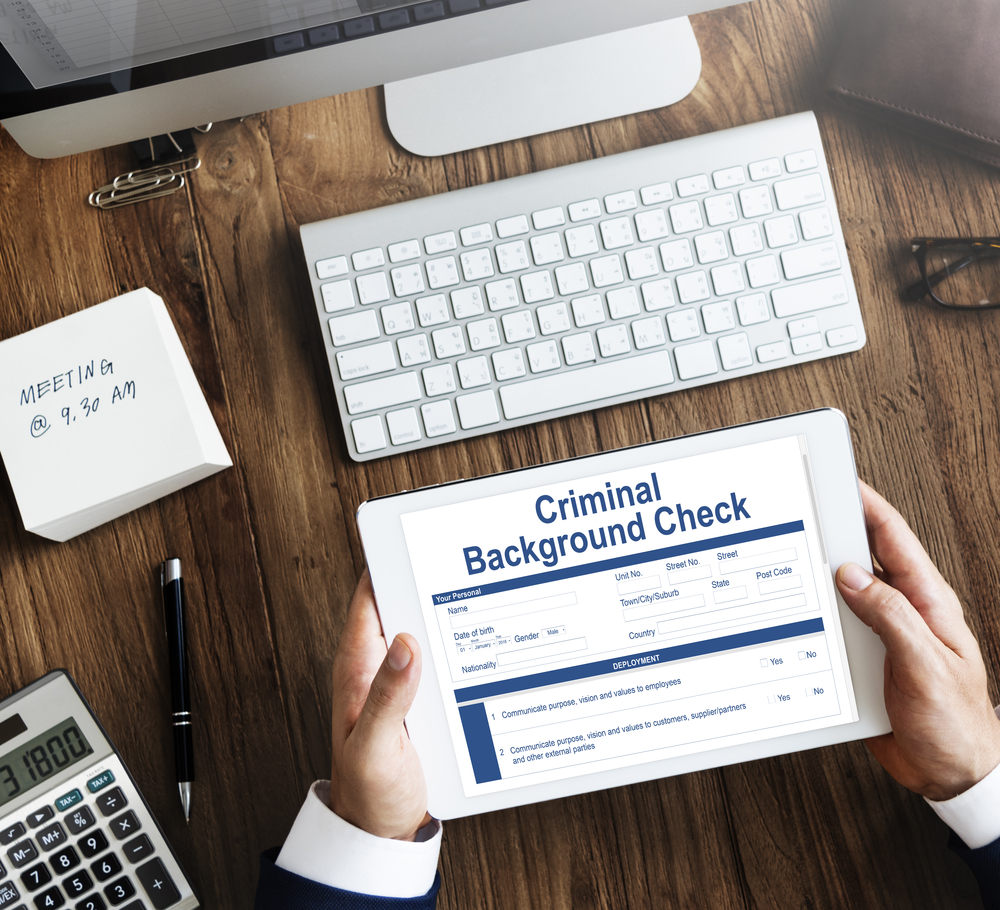 You've found the perfect candidate on paper and they were super impressive in person. Maybe they breezed through the process and you merely want to check a box, or maybe there's that nagging feeling in the back of your mind that something just isn't right and you'd love to get confirmation that they're on the up and up.

Enter the background check, which is often touted as the easiest way for companies to help mitigate the risk of a new hire. According to a survey by HR.com, a whopping 96 percent of companies indicated that they use one or more types of background screening, mostly during the hiring process, but some throughout the employee's tenure at the company. Asked why they conducted such reviews, most employers noted that it was to protect their own company, particularly against fraud and theft, as well as to protect their other employees from someone who could cause harm.

Now that we understand the prevalence of the checks and the reasons behind them, let's talk about the legality about them. In short, it is legal to conduct background checks, but how you find out the information and what you do with the results is subject to rules and regulations and can land YOU in legal hot water if you don't tread carefully.
On the most basic level, employers can easily access court records, traffic violations, and even information on your college graduation status simply by checking public records, and this is totally within their purview. In addition, companies can easily access information on military records, school transcripts and even medical information provided they first have authorization from the person they are investigating. Similarly, written consent from the employee or candidate is needed if your company plans to dig a little deeper and find more "off the grid" info, such as credit reports and other financial information. In these cases, businesses are likely to need to engage an outside or consumer reporting agency, which are the territory of the Federal Trade Commission (FTC) and are held to the standards of the Fair Credit Reporting Act (FCRA).

Now that we have cleared up how to obtain the information, let's talk a little bit more about the restrictions that exist in terms of what you can do with that information. Under the FCRA, if you plan to use the information obtained to make a hiring decision, you must first notify the candidate of the decision in writing, provide the candidate with a copy of the background check report that you used to inform the decision (and tell them how they can obtain their own copy), let the candidate know which company prepared the report, and that they have the right to contact said background company and dispute any of the information unearthed in the report. You also must make it clear to the employee or candidate that the reporting company did not make the employment decision and instead it was your own decision. Failure to take care of any of these steps can give your employee or job candidate a chance to sue you on the grounds of an FCRA infraction.

Now, the FCRA is not the only dog in the fight here. The Equal Employment Opportunity Commission (EEOC) guidelines, however, seek to make sure that you aren't using the findings from the background report to discriminate against any particular candidate on the grounds of gender, religion, cultural background, disability, or other metrics. In short, the EEOC only seeks to make sure that you are requiring the background checks for all candidates, even if the scope is different between different jobs, and treating the results with the same reverence across candidates.

Now, to take it a step further, the EEOC also seeks to prevent discrimination based on the results. With this in mind, an employer can't just decide not to hire folks with a criminal record at their company and must instead determine which jobs within the company are not appropriate for candidates with a criminal history and which could be more fitting. Before you go ahead and start rolling out those background checks, take a glance at your state's rules as they pertain to what information you can gather. For example, several states, including California, Illinois and Washington, as well as cities including New York City and Chicago, have passed laws banning employers from performing credit history checks on candidates. Similarly, these same states and cities – and a number of others – have signed on to participate in "ban the box," a movement that seeks to make it illegal to ask questions about criminal history on job applications and instead asks employers to postpone background checks until after they've had a chance to interview the candidate.

Got questions about where your business stands on background checks? We'd love to help! Give us a call at 609.860.0400 and we can talk through your unique background requirement needs, as well as what you can legally ask in your neck of the woods.