Effectively Return an Injured Employee Back to Work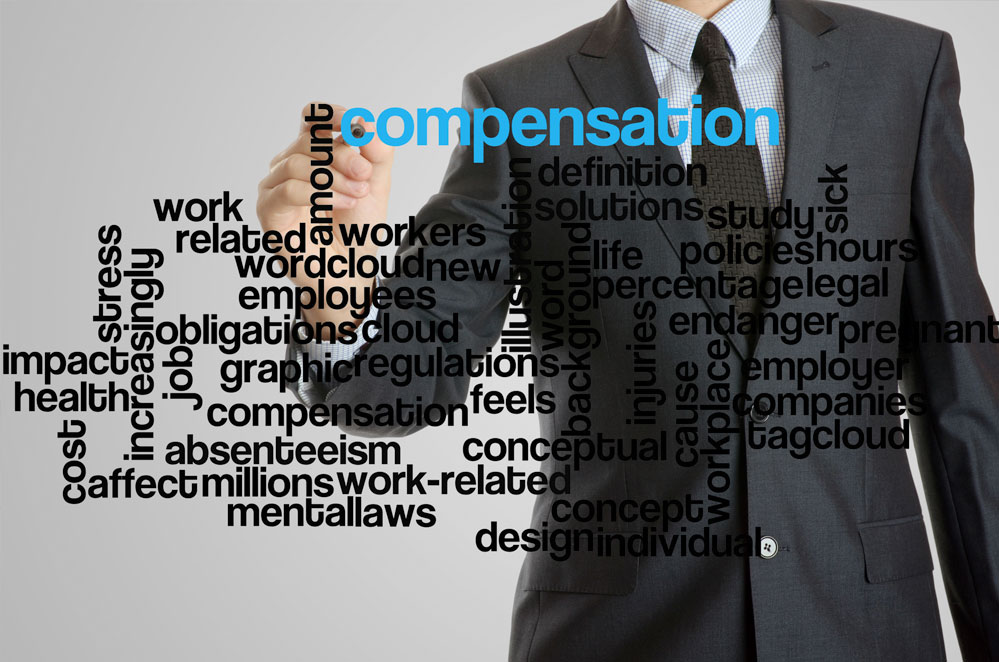 In the immediate aftermath of an accident at work, there is a flurry of activity. The employee needs medical care, the supervisor needs to issue a report, the company needs to file a second report, and you need to begin the often arduous task of filing for workers' compensation. Then there's the process of investigating the accident and completing any and all remediation to bring your company up to code. If you've already made the smart decision to work with a PEO like Abel HR, all you really have to do is call us to do all of this heavy lifting for you.
But what happens when your once-injured worker is ready to return to work? What should you do? And, most importantly, what MUST you do to protect both your worker and your company in the process?
Below, we explore they key things you need to do once your employee returns to work—and how a PEO can make the process so much easier.
Doctor's orders
When it comes to a workers' compensation claim, only your employee's doctor can determine when your employee is cleared to return to work. The physician will set the date of the employee's return based on a physical assessment of their patient—and this date can change at pretty much any point up until the actual day throughout the process depending on your employee's medical condition during each doctor's visit. The physician must authorize in writing the employee's date to return to work. It is the employee's responsibility to notify you of that date unless the physician is part of the workers' compensation network, in which case you will receive automatic notification.
The return-to-work note should also specify the capacity in which the worker is allowed to return to work. The note should state what duties are appropriate and if there are any restrictions. For a typical office employee, the restrictions are generally minimal if there are any, but if the employee works as a mason or a landscaper, you may have to make a multitude of modifications to his/her job description for quite some time until the doctor deems him/her fit and well.
If you work with Abel HR, we happily serve as the liaison between your company, the physician, and the employee. We ask the sometimes difficult questions and know how to avoid murky legal waters to obtain the clearest information about the anticipated return-to-work date and any job restrictions. Furthermore, we offer to visit your company to conduct a thorough job analysis to determine any accommodations or modifications that can be made to best facilitate a smooth re-entry into the workforce.
Do some handiwork
One of the most important parts of any workers' compensation plan is a clear policy in your employee handbook. An effective return-to-work policy should include the steps your company will take to understand the nature of a work injury and facilitate an injured employee's return to work. The policy should also contain a contingency plan to accommodate temporary or even permanent duty restrictions, as well as a clear statement regarding who at your company will oversee the workers' compensation filing and related procedures.
When it comes to developing any section of an employee handbook, Abel HR has you covered. We have a whole team of experts that can help you create a comprehensive employee handbook that will protect both your employees and your company should any issues arise.
Keep it open
Beyond keeping the lines of communication open when an employee is injured at work, you are legally obligated to hold his/her position open for his/her return. There is a chance that he/she won't be able to return to the job, but you have to hold it open until a decision about his/her ability to work has been made. Should your employee not be able to resume his/her previous role, you may be asked to explore alternative opportunities for the employee in your company. Again, your best bet here is to keep the lines of communication open throughout the process so that you have a clear picture of your employee's recovery path and if he/she can be expected to return to work.
Obviously, there are a lot of unknowns in this scenario, and for many small business owners, holding a job open for an indeterminant amount of time could hinder business. Abel HR can help by analyzing the situation, providing you with expert advice, and helping you create contingency plans for every eventuality. If you eventually do need to hire a replacement, we can help you do that too.
Know thy HR
Having an employee incur an injury on the job is basically a nightmare for any human resources exec. The process is extremely paperwork heavy, and one little misstep could be misconstrued as ambivalence to the injury, an admission of fault, or gross negligence. Your HR rep needs to be well-versed in workers' compensation plans and procedures, as well as the Americans with Disabilities Act (ADA), the Family and Medical Leave Act (FMLA), and all state and federal laws pertaining to prolonged absences from work.
In short, it's a workload that can be exponentially harder for your company if your HR rep is inexperienced in this area. If you don't have a strong HR infrastructure or if you also play HR rep in your "spare time," you will need the help of a PEO to shepherd you through the process and make sure that you adhere to the various filing dates and other deadlines. We also provide an ear to listen as you navigate this unchartered territory and we forge a path forward together.
See dollar signs
If your employee is no longer fit to report to duty per doctor's orders, you still have to pay them. Temporary disability provides your employee with partial compensation for lost wages incurred while out of work. There are specific limits on the pay rate and they vary by state, but a good rule of thumb is that it usually works out to two-thirds of the employee's average weekly pay. Permanent disability, meanwhile, is awarded if a worker can't completely recover as a result of an injury and can no longer be viewed as competitive compared to uninjured workers seeking new employment. In this case, the amount of money paid to the employee is based on the impairment incurred and how it impacts their activities moving forward, as well as their age, company position, and how much they earned prior to the accident.
As you can imagine, making this determination and setting up a compensation plan requires a great deal of work—and usually the assistance of multiple other professionals (a lawyer, accountant, insurance expert, medical professional) to guide you through the process. When you work with a PEO like Abel HR, you have access to a stable of experts who ensure you do what's best for both your employee and your company.
What if it's curtains?
As sad as it is to say, sometimes you have to let an employee go due to challenges that arise from an on-the-job injury. Obviously, this situation is a legal minefield, so you should have a PEO like Abel HR in your corner to navigate the journey. Your employee handbook should explicitly lay out guidelines for post-injury work plans, and what constitutes reasonable accommodations. These can include placing an employee in a different job role, either temporarily or permanently, to accommodate any change in a worker's ability. Your employee handbook and all post work injury communications should state this kind of accommodation would fall subject to your company having a relevant job available that both meets the employee's needs and provides value to your company.
Obviously, a situation like this is ripe for legal retaliation, so you should lean on your PEO to ensure you are on the right side of the law if you decide to let your employee go following an on-the-job injury. We can provide standard answers to your legal questions and you can work with our team of lawyers for specific answers to questions about your particular situation.
Want to learn more about how a PEO like Abel HR can help with your workers' compensation needs? Give us a call today at 609.860.0400 and we'll be happy to assist you.