Eighteen states, DC increase minimum wage in 2018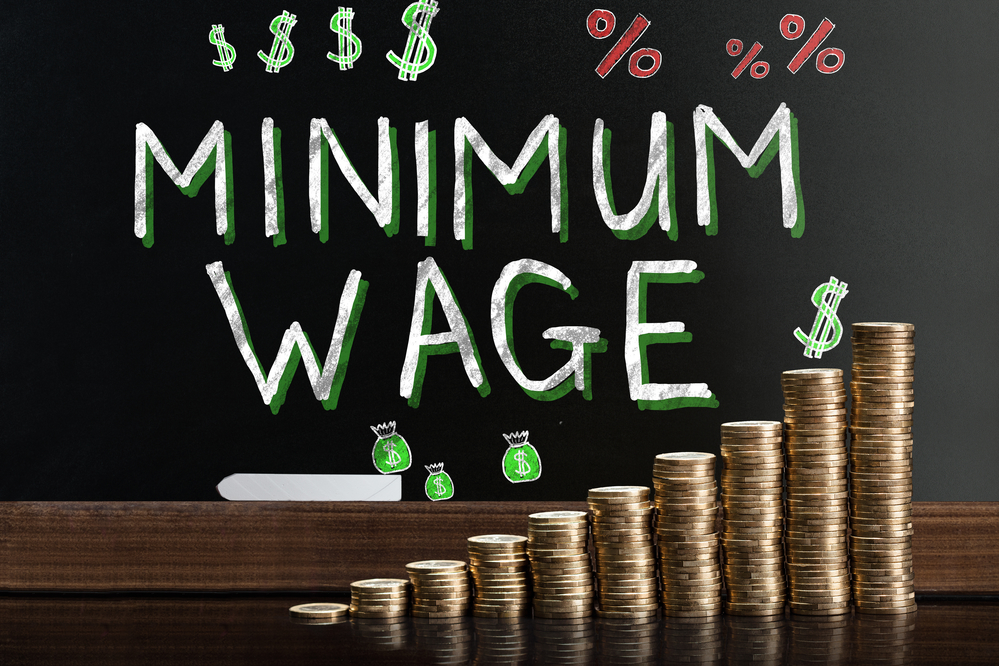 The New Year got off to a fantastic start for hourly workers in 18 states and the District of Columbia after new laws increasing the minimum wage were enacted January 1.
The states that increased the minimum wage are
Alaska: $9.84 (up from $9.80)
Arizona: $10.50 (up from $10.00)
California: $11.00 (up from $10.50)
Colorado: $10.20 (up from $9.30)
Florida: $8.25 (up from $8.10)
Hawaii: $10.10 (up from $9.25)
Maine: $10.00 (up from $9.00)
Maryland: $10.10 (up from $9.25)Michigan: $9.25 (up from $8.90)
Minnesota: $9.65 (up from $9.50)
Missouri: $7.85 (up from $7.70)
Montana: $8.30 (up from $8.15)
New Jersey: $8.60 (up from $8.44)
New York: $11.10 for most of the state, although in Long Island and Westchester Counties the rate increased to $10.00 (up from $9.70)
Ohio: $8.30 (up from $8.15)
Rhode Island: $10.10 (up from $9.60)
Vermont: $10.50 (up from $10)
Washington: $11.50 (up from $11)
Washington DC: $12.50 (up from $11.50)
The revised minimum wage applies to the majority of employers, but there are a few exceptions for each state. Further, several cities and municipalities have also enacted their own legislation governing minimum wages, so companies that operate in multiple locations may have to keep track of multiple different wage rates depending on where their workers are located.
Abel HR's payroll experts make sure your business is always up date on any changes in wages, withholdings or taxes.
From an HR perspective, a sweeping change in pay such as this serves as a good opportunity to remember to store enough documentation on employees and their pay structures to keep you audit prepared. HR Morning, meanwhile, has provided the following handy checklist of current payroll-related record retention best practices:
Keep 7 years:
cancelled payroll checks
cancelled checks for payroll taxes
electronic payment records
payroll journal
time cards and daily time reports
garnishments
employment agreements
payroll tax returns
Keep 3 years:
internal payroll reports
Form I-9 (from date of termination)
Keep 2 years:
payroll-related correspondence
Keep forever:
All IRS or DOL correspondence
financial statements
general ledger
Form 5500
IRS or state adjustments
However, if you have any lingering concerns about which documents you should keep or HR compliance and administration, do not hesitate to reach out to us here at Abel or call 800-400-1968.
.