Employee non-compete agreements may be on the chopping block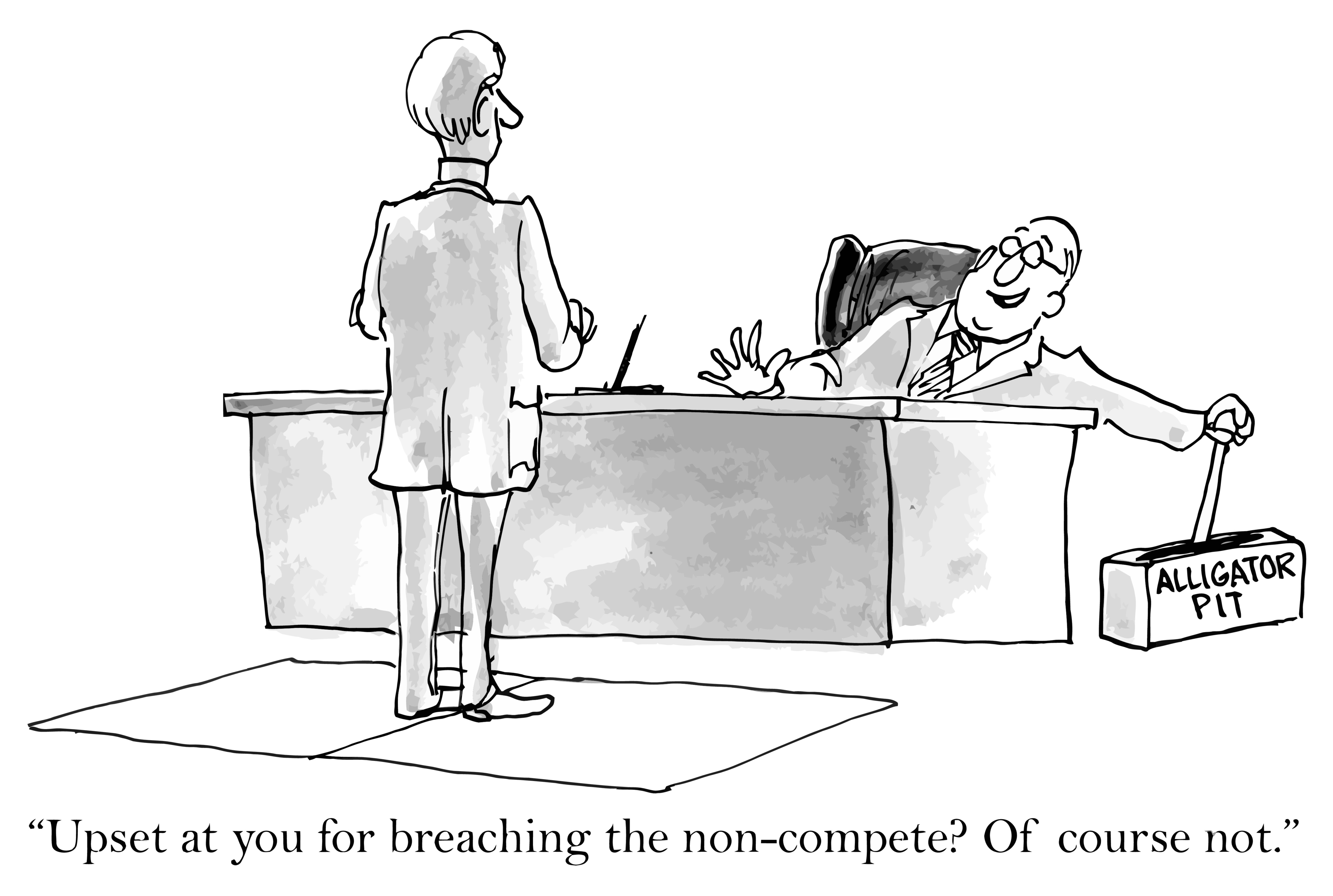 During SHRM's 2016 Annual Conference and Expo, HR Consultant Hunter Lott discussed – and dispelled – some of the most long-standing myths when it comes to all things HR.
According to Lott, the top five myths are: There is no such thing as employee loyalty: If there's a job seeker who only stays in a position for a few years at a time, do you instantly label them a 'job jumper?' Or if an employee chooses to leave, are you quick to question their loyalty? According to Lott, data from the Bureau of Labor Statistics suggests that over the past 30 years, employee tenure has actually been on the rise, with the median number of years employees stayed at a company topping 4.6 years in 2014, versus 3.5 years between 1983 and 1998. Therefore, it's not that employees are disloyal, the fact that they are moving on could instead be a sign of a significant workplace issue (such as a flawed company culture or stagnant career opportunities).
We have to treat everyone equally: Whenever we here at Abel cover a story about workplace litigation, many of the outcomes fall back on the old adage that everyone has to be treated equally. However, it is incredibly important to note that providing everyone an equal opportunity doesn't mean equal treatment. Therefore, Lott notes that you should reward good employees for good behavior and punish bad employees for bad behavior. And, when it comes to the latter cohort, do not feel that you need to keep a 'bad' employee around because you are scared of legal retaliation. Instead, if someone isn't acting appropriately and is unable or unwilling to change, it is OK to let that person go, just make sure all the documentation is there before you terminate.
Salary discussions should be kept out of the workplace: Banning conversations about working conditions – which include discussions about salary and bonus – is actually illegal, yet many companies still include a line in their handbook that talking about how much their banking can get them canned. The reality is that you can't legally stop employees from talking about pay and you certainly can't punish them for doing so.
Trust your gut: Chances are, when making a big decision in the workplace, you've said that you need to 'trust your gut' on this one. You pick the easy option, the one that has never failed you before, or maybe the one that just feels right. However, Lott notes that these types of thought processes — or rather lack of thought processes — can be extremely dangerous because when you go with these knee-jerk reactions, you're actually more likely to make a bad choice. According to a recent Harvard Business Review article, the more confident a person is, the more likely he or she is to over-estimate their ability to make decisions based on their gut. Further, the Harvard folks found that folks who relied on a mix of emotional and logical processes were far more likely to be accurate in the decision making process.
The EEOC is out to get us: Again, when we cover the ins and outs of yet another EEOC lawsuit – and there are a ton – we do this not to make you fearful of them, but rather to make you aware of just how nuanced employment laws can be. However, it should be noted that according to the 2015 EEOC Performance and Accountability Report, out of the 157,833,000 employees the EEOC covers, it received 89,385 formal charges in 2015, which computes to a charge rate of 0.06 percent. And of those formal charges, 65 percent were eventually found to have no reasonable cause and were dismissed. While your odds are slim, avoid a future headache by ensuring you have proper documentation and are acting on facts – instead of assumptions – when rendering an important business decision.