Are Your Employees Happy? Here's the Checklist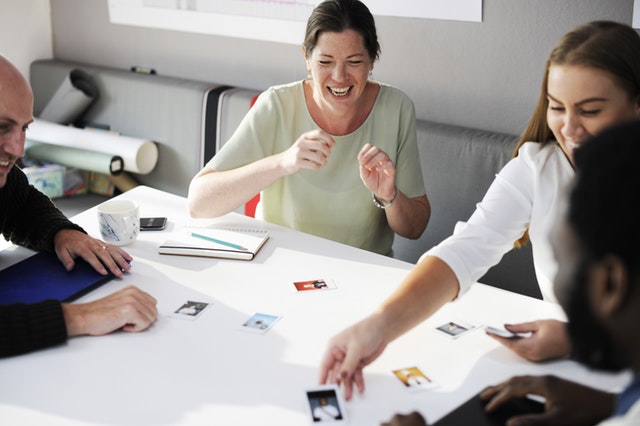 It's important for companies to understand their workforce. When employees are happy, they are less likely to leave. They are also healthier, more productive and more engaged. This greatly benefits your bottom line because it results in less absenteeism and increased output.
Determining how happy your employees are goes beyond reading their facial expressions and body language. Employees aren't always comfortable sharing their true feelings, so it's up to you to start the conversation. If you identify consistent areas that cause friction, you can fix them before this hurts employee morale.
The Smile Factor: Tips for Measuring Happiness
Below are effective ways to measure happiness among your employees.
Conduct surveys. Surveys are the easiest and most honest way to collect feedback from your employees. The key is to offer surveys on a regular basis, not just once a year. You would be surprised by how often people's opinions change based on new projects, new hires and new procedures. Don't ask for names—anonymous surveys are always best!
Engage in conversation. An email, private message or face-to-face conversation all provide opportunities for engagement. Ask your employees how they're feeling. They can respond with an emoji, a smile/frown, or a thumbs up/thumbs down. This is a fun and easy way to check on employee moods.
Monitor social media. As a business, you might already be monitoring the social channels for mentions of your brand. Don't forget to pay attention to what your employees have to say about your company. You can pick up this information on social media or from company review websites, such as Glassdoor.
Be open to feedback. If you discover consistent issues that make employees unhappy, take an objective look at how you can fix them. Ask for suggestions and be open to listening to what they have to say. Employees are always happiest when they feel acknowledged and respected.
Conduct exit interviews. Exit interviews aren't always a waste of time. They give you an opportunity to ask the person why they're leaving your company. Is it something that you could have prevented? How can you do things better in the future? Employees who are leaving are usually honest, too!
With so much on your plate, it can be difficult to keep a close eye on the satisfaction of your employees. To ensure that nothing slips past you, it's helpful to work with an HR company. After all, employee happiness is complex and includes many factors, such as training and development opportunities, workplace environment, rewards and recognition and compensation. With so many areas to cover, an HR service can help you make sense of them all so that you can best serve your employees.   #AbelCanHelp Contact us today! Visit abelhr.com or call 609.860.0400