Equal Pay? Not Quite Yet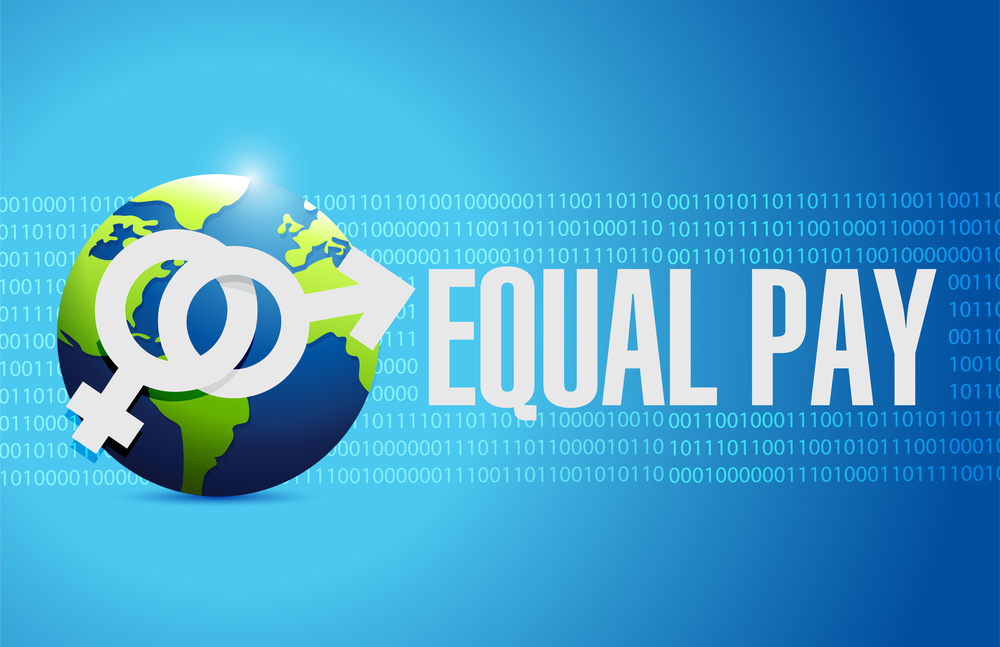 National Equal Pay Day was originated by the National Committee on Pay Equity (NCPE), is designed to draw attention to the gap between men's and women's wages. As such, the date changes from year to year to symbolize how far into the year a woman has to work in order to earn what men earned the following year.
Women earn 80 cents on every dollar men make, according to the Institute for Women's Policy Research. At this rate, women will not be paid equal wages until 2059.
So, let's address the elephant in the room: Are you paying the women in your office, in the same roles and at the same level as men? From a legal standpoint, you certainly should be. According to the Equal Employment Opportunity Commission (EEOC), the Equal Pay Act states that "men and women in the same workplace be given equal pay for equal work." According to the EEOC, their jobs don't actually need to be identical, but they need to be considered "substantially equal" based on job content (versus job titles). Further, the EEOC breaks down pay to include any form of compensation, including salary, overtime pay, bonuses, stock options, profit sharing and bonus plans, benefit packages, vacation and holiday pay, and any other "perks" such as gas/car allowances, hotel accommodations and even reimbursement for travel expenses.
So what do you do if you find that you are, inadvertently or otherwise, paying the females at work less than their male counterparts? Well, the obvious choice is to go ahead and even things up, but the EEOC notes that "employers may not reduce the wages of either sex to equalize their pay." Essentially,  this means you'll simply boost the wages for the women and hold the men where they are. If you choose not to take action? Well, you could find your business on the receiving end of a pretty hefty lawsuit (just ask Citibank or the University of Denver's Law School — and they're only two examples of many employers that have been caught out for unequal pay).
New Jersey, where Abel HR is headquartered, may soon have the strongest equal pay laws in the United States. When enacted, under bill S104, it will be illegal to pay a "protected class" employee, such as women or minorities less.
Ok, so beyond evening out the playing field when it comes to women's wages, we can also mark Equal Pay Day by raising awareness – and even poking a little fun at the absurdity of all of this! Read on below for a few quick ideas:
Urge your employees to contact their lawmakers and tell them to support equal pay legislation. To find your local representative, click here.
Use April 10 strictly for advocacy and raising awareness about pay disparities. Host an "unequal" bake sale, where men get to pay the full price for their items and women get a 20-percent discount to represent the average wage gap, according to the National Women's Law Center. Then donate the money raised to a women-focused charity, such as the National Organization for Women, the Global Fund for Women, or our personal favorite, the good ol' Girl Scouts (because is there really a better way to show your appreciation for women than to support the tiniest of entrepreneurs?)
Do a social media takeover. Rather than promoting your own business or services on your social media accounts.To drive more eyes to your campaign, be sure to include the following hashtags on your social media channels:
#EqualPayNOW
#equalpayday
#equalpay
#WeWontWaitFor2059 (which is the year when pay is projected to become equal)
#EqualPayNOW
#PaycheckFairnessAct
For additional information – and a full resource kit to guide you on your Equal Pay Day outreach efforts – check out http://www.equalpaytoday.org/equal-pay-day-2018
Additional resources:
If you would like to learn more about why women are paid less than men, we love this article by The Economist, which delves into the social and financial reasons why these disparities remain despite decades of campaigning for equality. Click here to access the article.
Meanwhile, an interesting article from The Atlantic suggests that much of the pay discrepancies observed in the private sector could be eliminated if we followed the lead of the federal government and implemented a rigid pay scale based only on job category (which itself encompasses roles, experience and time on the job). Click here to access the article.
Abel can help you ensure everyone in your organization is paid appropriately, ask one of our payroll or benefits experts today by calling (800) 400-1968 or info@abelhr.com.