Family First Should be a Key HR Strategy: Here's How to Make it Happen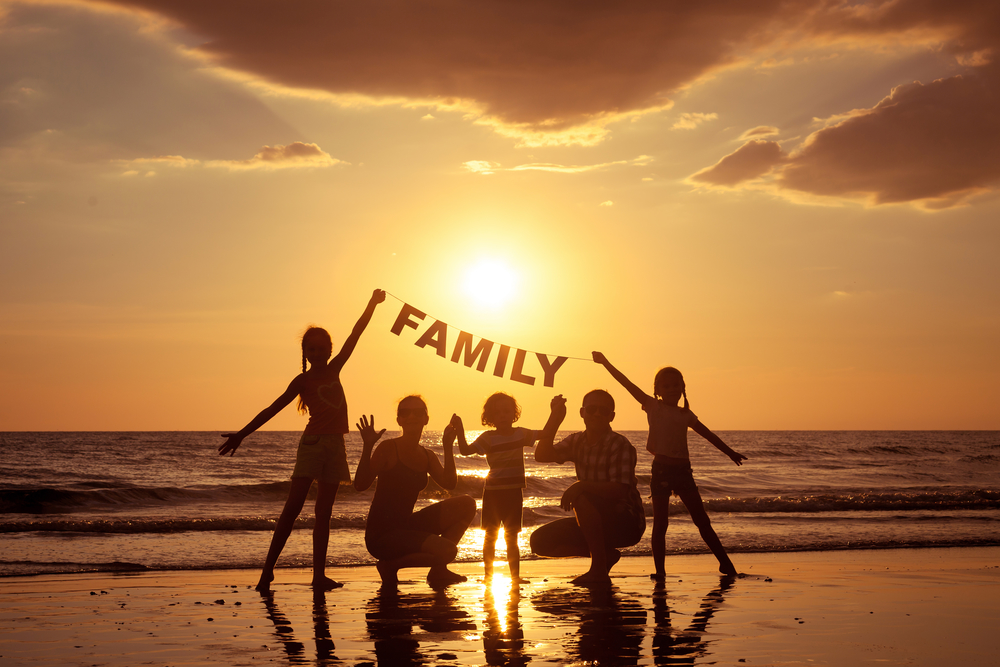 One of the terms that HR folks love to throw around is that of the concept of "work-life balance." But what exactly does it mean and, more importantly, how can a Professional Employer Organization (PEO) help you make it a reality for your employees?
The good news is that there isn't just one definition of what constitutes work-life balance, it is individual to what each employee values to manage work and their personal life.
While work-life balance is very much a personal metric, with each individual's definition shifting seemingly at the drop of a hat, there are things Abel HR's more than 26 years of human resource expertise can offer to help employees reach their ultimate balance.
When implementing a work-life balance strategy, first consider the stressors that your employees feel. Depending on the industry that you are in and the situations your employees are facing at home, stressors will be completely different. While human resource professionals cannot prevent all their stress, there are things that you can do to help manage the anxiety in some aspects of their day by putting their family first. Ideas include:
Be Flexible
One of the best ways to help employees achieve work-life balance is to offer some flexibility in their day. Whether it's a flexible work schedule or work from home opportunities, allowing employees to deviate from the typical 9 to 5 schedule can help those attempting to juggle family obligations or those sick of battling lengthy traffic delays on their daily commute.
As long as the employee proves they can meet demands of their workload, this no-cost, family-friendly benefit goes a long way in taking weight and stress off employees, while building increased productivity, morale and loyalty. It is long-proven that happy employees work the hardest and influence those around them.
Work Your Benefits

Not being able to provide for your family – now or in the future – can prove a huge source of stress. Offering employees family-friendly benefits – such as a comprehensive insurance plan with vision and dental coverage – at an affordable cost can go a long way towards alleviating sources of financial stress. Because a PEO can pool employees together, Abel HR has greater buying power when it comes to offering your employees comprehensive and affordable benefits, which helps employees focus knowing their family is taken care of.
Similarly, not knowing how to finance the next steps in life can be stressful. Human resource professionals can alleviate these stressors by offering comprehensive retirement programs and financial counseling.
An Employee Assistance Program, or EAP, is an invaluable, confidential resource where employees can find counselors and support for everything life throws their way. An EAP can help an employee whose family is in crisis by connecting them to the resources they need with one call.
Shift Your Focus

Do you care most about time logged in the office or the quality of the work produced from those hours? Shifting your attitude away from encouraging a culture that prides itself in having workers come in early and stay late or being connected 24/7 to one that recognizes outstanding achievement can go a long way to reducing tension in the workplace while showing employees that you value their contributions, not the time they spend away from their families.
Give 'em a Break

Similar to taking the onus off the clock, you should also encourage your workers to take breaks during the day to center themselves, refocus and check their stress levels. Extra credit to those companies that can somehow incorporate wellness into said breaks to really get some balance bang for their buck.
Make it Easier for Parents

It's not feasible for most employers to offer on-site childcare, but many can offer perks such as flexible savings accounts that can allow working parents with children to divert a portion of their pre-tax earnings to offset the ludicrous cost of daycare. Other perks that can help parents achieve a better sense of balance include maternity/paternity benefits, access to concierge services, and of course flexible scheduling, which is at the top of the list when it comes to parental perks at work.
Let the Family In
There's no better way for a family to understand their loved one's job than to see where they work and meet the folks that they spend the better part of their days with! Organize a family get-together, bring your child to work day, or other initiatives to allow workers to share their work lives with their families.
Not completely sold on the concept of putting family first to benefit the bottom line? Sadly, stress in the workplace – as is commonplace with a misaligned work-life balance – is associated with higher rates of burnout, and thus turnover, as well as severe health consequences, including hypertension, cardiovascular conditions, chronic pain, and even higher rates of depression, anxiety and insomnia. These conditions lead to decreased productivity, sick days and increased medical costs.
Taking care of your employees and their families is a way for human resources to build the business by aligning resources and strategy while retaining loyal employees.
Abel HR's team of experts can help you design a program that puts families first in your office.