Giving Back is the Gift that Gives Back to Your Business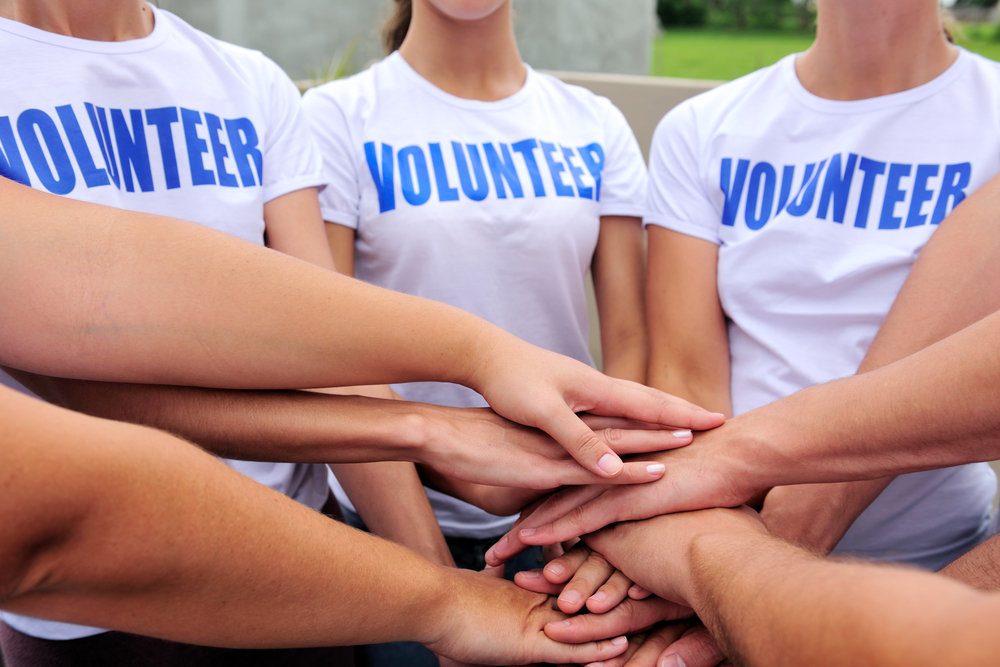 In the run up to the holidays, we think a great deal about how we can help others less fortunate than ourselves and it organically leads to an uptick in participation in various charity initiatives – be it fundraising efforts, sponsoring a family for the holidays, or simply spending an afternoon volunteering. However, we know that need doesn't just evaporate once the holidays are over, so maybe it's time to use the momentum to help in those last few weeks of December and carry it through to the new year.
Beyond the obvious karmic benefits of establishing a volunteer or corporate social responsibility program, your business also stands to benefit in less obvious – but none-the-less important – ways. For example, studies show that one of the key benefits of a volunteer program is that it helps to drive employee engagement, which we know from additional studies in turn is associated with improved retention and morale which can prove especially effective to attract top talent. In fact, one study found that 71 percent of employees believe its "imperative" that their company be supportive of volunteering and giving opportunities. Further, depending on the volunteer opportunity in question, it may provide a unique opportunity for your employees to learn new skills that can aide them in their 9-5 job. In addition, volunteering helps to create new opportunities for employees who wouldn't normally have cause to work together to begin forging relationships, resulting in improved camaraderie and even opportunities for support and mentoring back in the office. Another key benefit? Your participation in the community will organically get your name out there – and in the most favorable light (provided you are supporting an organization that folks won't find divisive – more on that later!)
Now that we have a grasp on the benefits of volunteering, let's discuss the different ways that you can structure your corporate social responsibility program (CSR). Below, are just a handful of examples of initiatives you can undertake:
Hosting day of service events.
Establishing an ongoing volunteer opportunity.
Participating in skills giving or pro-bono volunteer offering.
Hosting charity events to raise funds for a charity or cause.
Establishing a community grant program non-profit can apply for.
Offering a monetary donation matching program.
For example, here at Abel HR, we have long been supporters of CASA of New Jersey, an organization under which Court Appointed Special Advocates serve as a guide for abused and neglected children as they navigate the legal and social services systems. We work closely to promote CASA all year, but each summer host a golf outing where all proceeds go directly to help fund the work of this most special organization.
So how should you pick the right CSR for your company? The best place to start is to poll your workforce; what organizations or community projects do they currently support? Are there any in the mix that would make for a broader volunteer effort? Specifically, you'll want to look for an organization that doesn't have overtly political, religious or cultural ties and you'll also want to make sure that they are a reputable organization (a peak at their IRS Form 990 should clue you in!) We also recommend that you go visit or at least meet with someone on the inside so that you can learn more about the work that they do, what they need from a volunteer program, and/or how any monetary donations will be used.
To determine the efficacy of your volunteer program, you'll probably want to go ahead and track the number or percentage of participants, the number of hours they volunteered, and what types of services or activities they perform while fulfilling their volunteer hours. We would also advise that you check in with employees to determine what value they are getting from their volunteer experience in terms of whether they are able to enhance their skills or develop new ones or simply value the time spent in this environment and reap benefits in the form of personal satisfaction and engagement.