Handling an Employee's Inappropriate Social Media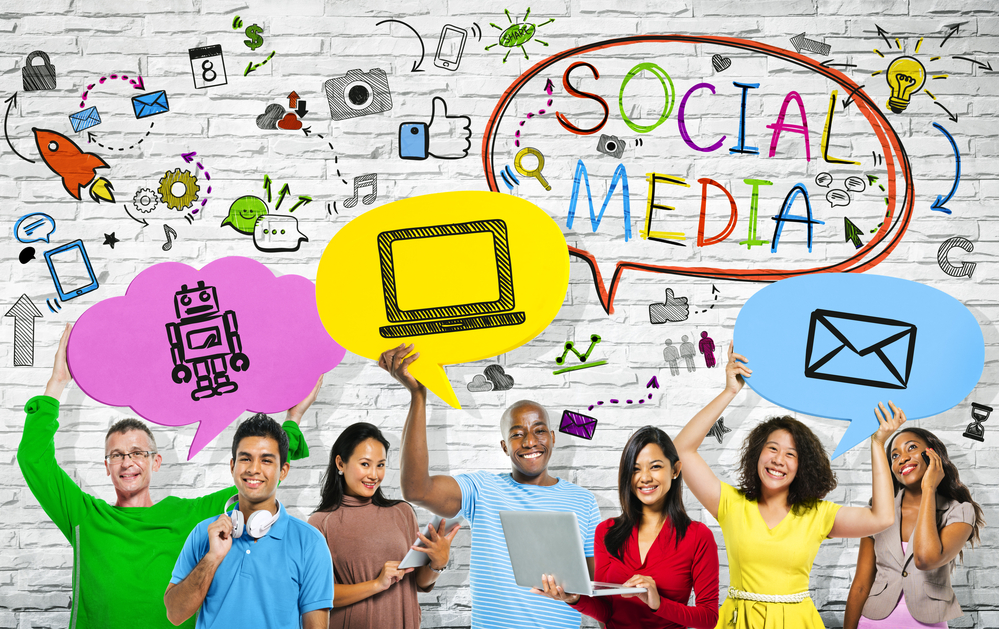 While employees may think of their Facebook, Instagram, TikTok, and other social media platforms as an area for freedom of speech and self-expression, as a business owner, you might view their postings as a reflection of your company and feel compelled to take action. Acknowledging that it is a sensitive topic, we wanted to provide you with the tools to tactfully handle the situation, especially in instances where it pertains to a valued employee who you cannot afford to lose. 
By the book:
The best way to set up these conversations is to have already broached it in your (you guessed it!) employee handbook! While it's ultimately up to you how you word it, you could take a leaf out of Best Buy's book and simply tell employees the rules for "functioning in an electronic world are the same as the values, ethics and confidentiality policies employees are expected to live every day." While this might be fine for some employees, for others you might need to be more explicit. So, if you need more specific guidance, we'd suggest that your employee handbook include rules about use of social media during company time, wording that bans the sharing of company information (financial, proprietary, or otherwise), and a policy that prohibits them from representing themselves as their employer unless where authorized.
Keep it legal
If your employee has posted something bad about your business, your knee jerk reaction may be to discipline them accordingly. However, it should be noted that complaints on social media about work conditions, benefits, pay rates, or even about specific managers may be considered "concerted activity" and is thus covered from penalty under the National Labor Relations Act (NLRA). If you are dealing with the airing of such a grievance, go ahead and review the National Labor Relations Board (NLRB) rules and regulations as it pertains to social media posting and cross check them with any state regulations on the subject before you take action.
Make a case
Before you meet with the employee, go ahead and gather all the information you can. Where was the posting made? What was the context of the posting? When was it made (this can prove particularly important if they posted during working hours and you have strict policies prohibiting it), and any other details that might prove relevant to your investigation. Once the facts have been assembled, you can check them against your company's social media policy, as well as against any relevant federal and state laws as it pertains to social media posting.
Keep your cool
In cases where an employee has posted something far from flattering about your company, your instinct as a manger or business owner may be to defend yourself. However, if you enter the conversation on the defense, you're missing a significant opportunity to truly get to the bottom of an issue that is clearly troubling your employee. Instead, approach the conversation as a chance to verify what you have already unearthed in your preliminary investigation and then piece together the root cause of the issue and why the employee felt compelled to post on social media instead of addressing the issue directly. Be sure to withhold any talk of disciplinary action until the end of the conversation — if at all. Further, if the conversation unearths issues that run far deeper than you anticipated, it is perfectly acceptable to let the employee know that you need time to review the facts before rendering a decision on next steps.
Protect the Peers
While this may be peripheral to your investigation, one thing that you will want to include in your social media policy and underscore in any subsequent conversations about the infraction is that retaliation by the employee against a peer that they believe either reported the infraction or in any way assisted in the investigation is unacceptable and subject to its own disciplinary action, which could even include termination.
Develop a media policy
Before a social media snafu hits the headlines, or your company otherwise makes the news, have a policy in place that directs associates to not speak directly with the press/media. Instead, ask that all media inquiries be channeled through a particular department (such as HR) or even a single person. It doesn't mean that your workers can't talk to the media, but rather you would like to put some guidelines in place to monitor their responses and ensure that they are in line with your company policies, culture and values.