How Rewards Programs Will Boost Employee Engagement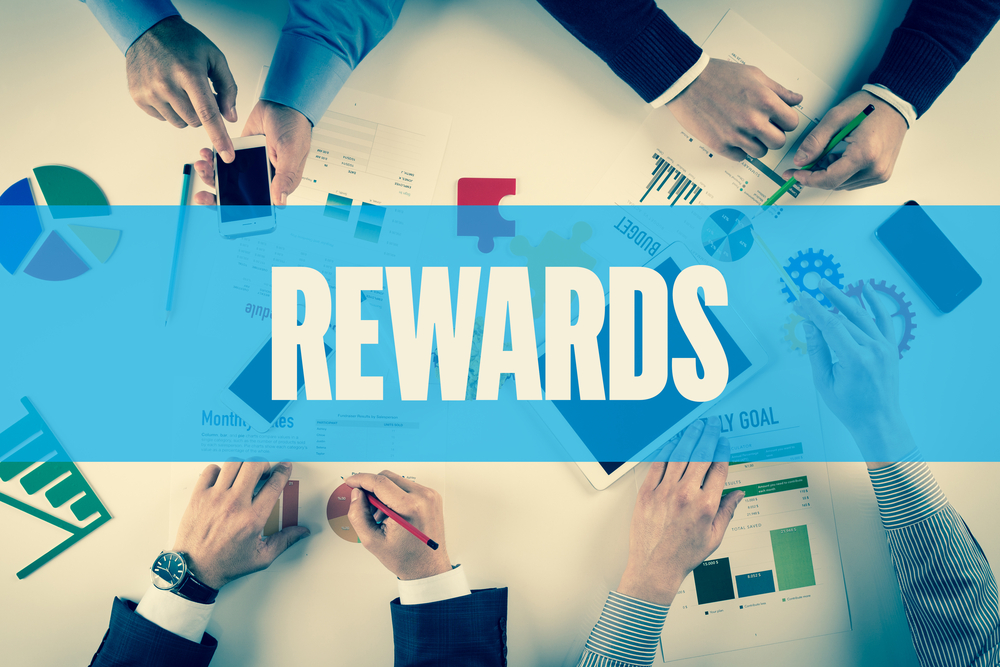 Want a way to motivate your employees, boost engagement, and even make your employees more successful in their role? Then it might be time to consider whether an employee reward program is right for your business.

According to an "oldie but goodie" study by Bersin & Associates, businesses with reward programs have nearly one-third less turnover than those with no such incentive. Further, in those organizations where recognition is part of the culture, employee engagement, productivity, and customer service are 14 percent better than companies that do not have such programming. Turns out, the employee recognition market is simply booming! According to World at Work, employee recognition vendors expect companies to spend 1-3 percent of base salary on incentives and rewards for their workers.

Currently, length of service reward programs are the most popular type of rewards offered by companies. However, research suggests that these are among the least motivating reward modalities and employees would instead respond more favorably if incentives were tied to performance or other metrics associated with above and beyond service, productivity, or quality. Other areas ripe for incentives include completion of specific trainings or skill gains, error reduction/performance improvement, customer recovery, exemplary safety, and providing suggestions or ideas to the company. In terms of the prizes awarded, the most popular prize was gift cards (62 percent), followed by cash (50 percent), watches/clocks (49 percent), trophies/plaques/certificates (47 percent), and apparel (46 percent). Food gifts came in at 32 percent of companies – falling short of home appliances and furniture (34 percent) but besting power tools (31 percent)!!

When asked why they initiated such programs, 78 percent of businesses surveyed indicated they used them to create or maintain a culture of recognition, 77 percent said to create a positive work environment, 71 percent to reinforce positive behavior, and 71 percent to boost employee engagement. Other notable reasons include emphasizing organizational values, attracting top new talent, increasing employee retention, enhancing the employee experience, and providing "line of sight to company goals." However, it should also be noted that among those companies that gave tangible gifts, 46 percent increased the value of the gifts in order to offset taxes (a feat known as "grossing up the award.")

With all this data extolling the benefits of the programs but such a wide array of options, what's the best path forward to creating your own program? According to the Society for Human Resources Management (SHRM), employees prefer rewards programs that are customized to their preferences, as opposed to a "blanket approach imposed by their employer." In fact, in a 2021 study by O.C. Tanner Institute, which develops employee recognition strategies and rewards programs, 70 percent of employees felt recognition was most meaningful when it was personalized. Jordan Peace, CEO of personalized benefits provider Fringe, notes that customizable rewards programs are "meaningful because they meet real-life employee needs, and meaningful rewards make people happy. Employees want to feel supported and seen by their employers, and they'll be evaluating their loyalty based on how they were treated and respected."

Now, if you're thinking to yourself that customized is typically tantamount to expensive, that doesn't always have to be the case. You see, in the O.C. Tanner study, acknowledging a job well done in the moment (or shortly thereafter) with verbal or written praise such as an email or even a posting in the company newsletter could be considered part of the reward program. Other token gifts also don't have to break the bank.
In a survey by Blackhawk Network, 42 percent of those surveyed said they would like extra time off work, 33 percent wanted personalized cards or emails, and 19 percent were interested in being recognized at a company event or ceremony, all of which can be provided with minimal spending by the company. In addition, 66 percent said that they would most appreciate bonuses and 41 percent said they'd be thrilled to receive gift cards. Of course, the survey didn't zero in on how much businesses should offer when providing a monetary incentive, but it seemed that even a token gesture was very highly regarded.

To truly reap the benefits of a rewards program, in terms of making employees feel appreciated and motivated, experts note that the prize must be awarded in a timely fashion. Ideally, the survey from Blackhawk suggests that it would be given as close to real-time as possible, with some suggesting that even a day or week later may lessen the impact of the reward.
With this in mind, Jeff Haughton, Blackhawk Network's senior vice president for incentives, corporate development and strategy, notes that "as employers design incentive programs this year, it is critical to select rewards that feel special, can be deployed quickly, and have digital redemption capabilities." Keeping a stack of gift cards to local coffee houses or restaurants or purchasing gift certificates up front for car detailing or another concierge service, accompanied by an email template that can be easily modified to congratulate the employee on their contribution, can be a quick way that any business can roll out some recognition without creating a burdensome workload.

Do you have an employee rewards program? What have you found your employees respond to the most? Let us know in the comments.