How to curb Pokemon Go in the workplace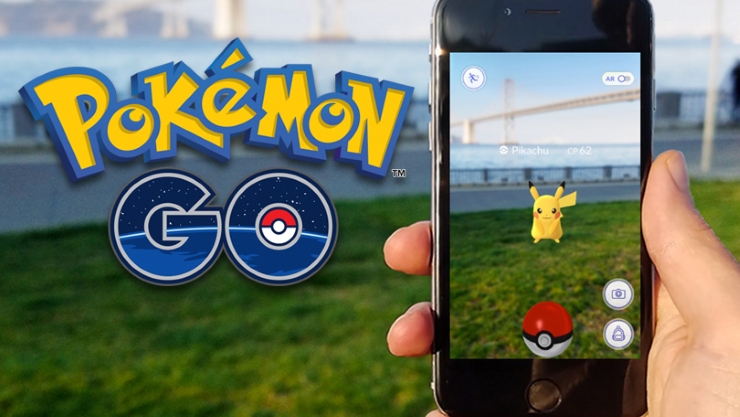 Add this to the "HR advice you never thought you would need" column, because we're here today to tell you how to curb the use of the viral video game "Pokemon Go" in the workplace.
In case you have been living under a rock for the last few weeks, Pokemon Go is a geocaching game whereby the use uses an app on their phone or other mobile device to "hunt" digital creatures that show up in the real world. The app launched in early July and has become somewhat of a media sensation, with reports in equal measures of folks using the game for good (asking players to walk rescue dogs while playing) and bad (falling off cliffs, getting shot for trespassing, the list goes on!)
At any rate, the game is highly addictive, so chances are if you have a pokemon player in your midst, they may be using office time to catch a Mankey or Polywag. So how can you discourage its use in the workplace? HR Morning has you covered with the following top tips:
Refer to the employee handbook. The same rules that apply to other games and social media networking during work hours should also apply to Pokemon Go. To further limit use, consider asking the IT department to block the download of the app on any employer-owned work phone or tablet.
Apply policies consistently. If you already have rules against gaming covered in your handbook, this is a great start. But, you must make sure that any gaming ban is consistently applied (so no using it for team building activities* or letting the accounting department do it to blow off steam on every third Friday).
Put up signage. Nope, not for your employees, but rather to warn the public that trespassing on company property – even in the name of finding a rare pokemon – is not allowed.
Train managers for Pokemon Go responses. Get managers on the same page with sample scripts they should use in the event that you have a Pokemon Go gamer on your hands. This can also help solidify the company's overall stance on gaming. At the same time, make sure managers are leading by example by not playing the game during work hours.
*It should also be noted that SHRM recently published a report advising employers not to use the game as a team building exercise due to the potential for an employee to be hurt and the company to be culpable for the injury.
Ultimately, the novelty of the game is sure to blow over soon, at which point you can return to worrying about workplace use of Facebook, Instagram, Whatsapp, Snap Chat, We Chat…