How to Detect Lies in the Workplace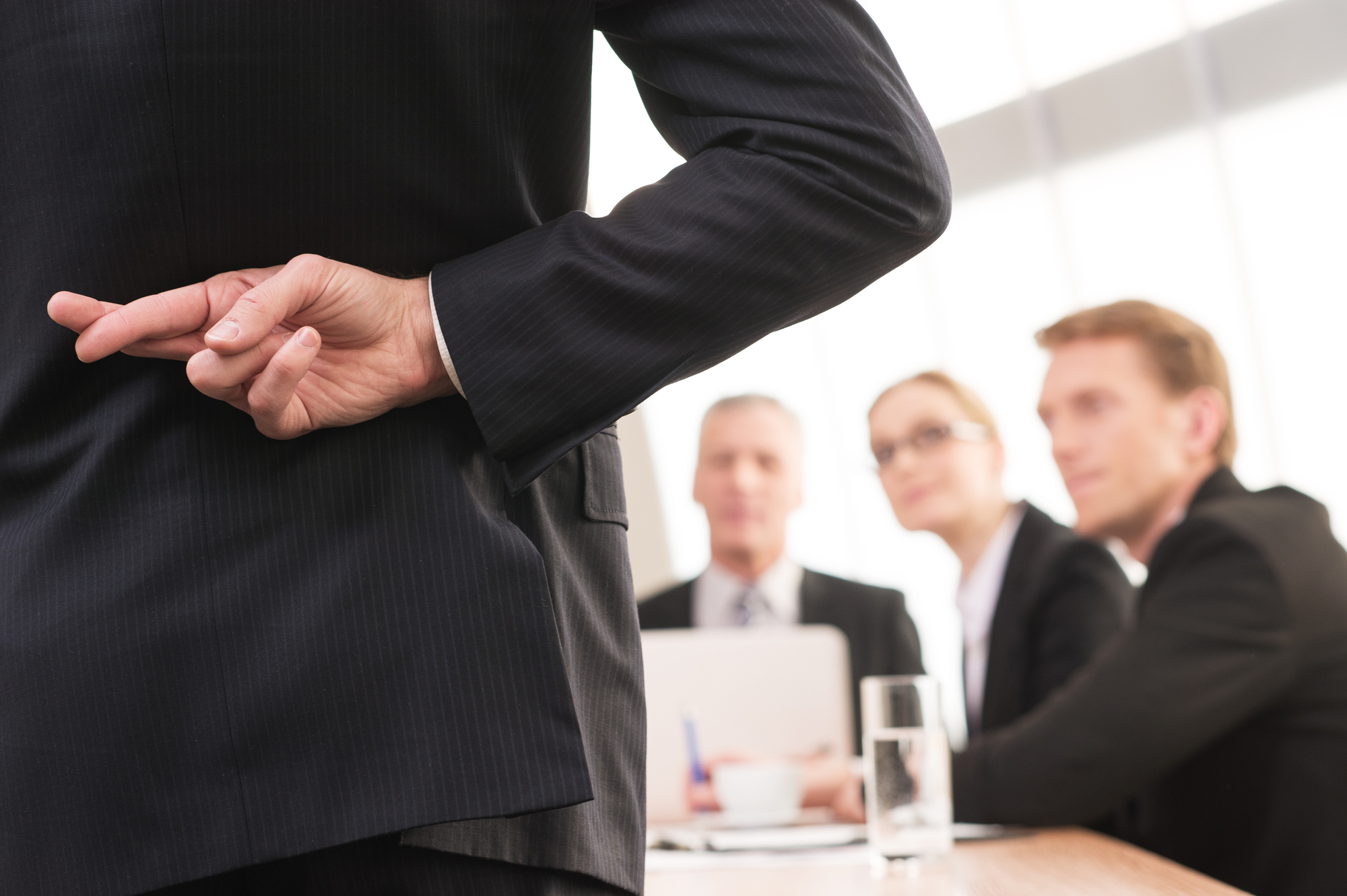 A recent meta-analysis of data from some 200 studies suggest that, on average, we are able to detect lies about 54 percent of the time. So, odds that are essentially slightly above guessing.
When you pair this with the fact that studies suggest that a whopping 40 percent of resumes contain some form of a substantial mistake – such as a candidate exaggerating their skill set or experience level – you are primed for a whole lot of lying in the workplace.
So, how can a responsible HR rep weed out the truths from the "alternative facts?"
Michael Johnson, a former attorney with the Department of Justice and CEO of Clear Law Institute, recently led a presentation at SHRM's Annual Conference and Exposition that offered the following five tips to sniffing out a lie:
Use open-ended questions:
According to Johnson, questions should start with "describe" or "explain how" to allow a job candidate or employee to explain themselves. This will give the individual the opportunity to talk and give you more insight – and opportunities to detect a lie – beyond a simple yes or no response.
Prepare a script:
When given the time, write down the questions that you intend to ask so that you can stay on track and so that the questions are phrased ideally to get the response that you need. If time is of the essence, simply jotting down a few ideas of "must cover" questions can also prove beneficial.

Relax!
If you sense someone is lying, sometimes you may feel that you should take a tough stance with them – play the bad cop if you will. However, nervousness and stress aren't tantamount to deception and instead are just a sign that someone is emotional. As many cops will tell you, you can catch more flies with honey, so be relaxed and open to what the person is saying in order to get a better grasp on what's really going on.
Listen up:
Many of the non-verbal cues – sweaty palms or fidgeting – have been debunked as clues that someone is lying. However, verbal cues – such as long pauses or avoiding answering a question – are generally good indicators that there is a liar in your midst. Johnson suggests that if you feel you have been lied to, ask someone to tell their full story, then tell it in reverse and see whether facts change over the course of the story. These inconsistencies are likely where the lies can be identified.
Keep your cool:
Even if you are convinced that someone is lying to you, now is not the time to blow up and call the person out. If you do, they will immediately shut down and stop providing you with information, some of which you may need later down the line. Instead, give everyone the opportunity to share their story, document it all, and then create – and execute – a well drafted plan to reach a resolution.