How to Enforce a Dress Code Policy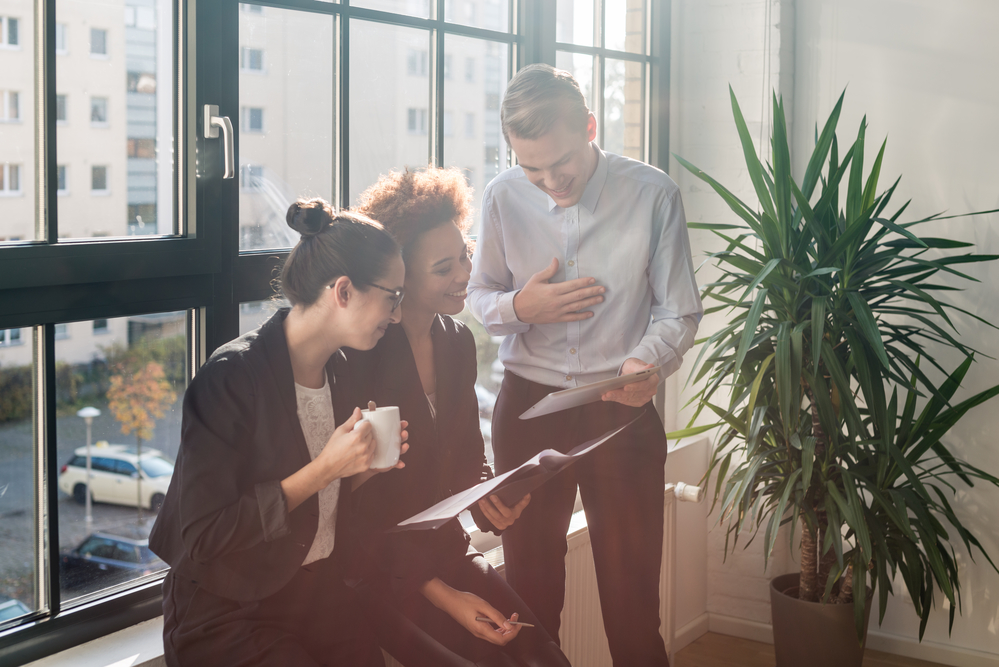 Being in charge of enforcing the rules in the office is no fun at the best of times. Being in charge of enforcing your corporate dress code when it's hot enough to fry an egg on the sidewalk can prove downright uncomfortable.
Every year without fail, this is one job that falls to HR to enforce. In the warmer months, many companies opt to "relax" their workplace attire policies, while others will allow for "casual Fridays" or a similar periodic relaxation of the rules. What most companies intended was for this to allow men to wear polo shirts instead of their typical business suit, for example, but we've heard all too often that it saw employees turning up to work in flip flops, board shorts and everything in between!
Below, we outline a few guidelines to help facilitate the tricky conversation about what is office appropriate and what is not acceptable.
Put it in writing:
We know we say this all the time, but the best place to start is to have a concrete, WRITTEN dress code policy. This written statement should outline what is and is not appropriate attire and not just rely on the old "business casual" chestnut since no one really knows what that means. Instead, a well-thought-out dress code policy should note whether closed-toed shoes are necessary for health and safety, whether men can wear shorts, and if sleeveless shirts are acceptable for women. The policy should also note if there are any instances where the dress code is relaxed and again, examples of what that might look like, as well as information on what happens to employees that fail to adhere to the rules.
Be fair and inclusive:
When we think of summer attire, we generally think of how women's clothes violate the policies since they tend to have a bit more leeway with the types of clothes that they can wear in the summer (spaghetti straps, halter straps, no straps – the list goes on!) However, men should not – and legally speaking, cannot – be left out of this discussion. You must be sure to provide clothing guidance for both genders and enforce them equally. Further, this policy must be enforced at all levels of the company and with all employees, regardless of their position or perceived status.
Be firm, but open to accommodations:
Telling people what they can and can't wear in the office can very easily see you on the receiving end of a lawsuit. When crafting your policy, be aware that you must make accommodations for religious dress requirements and preferences, but that you do have some leeway as it pertains to the health and safety of your work environment. Acknowledging that this is tricky territory, the Equal Employment Opportunity Commission (EEOC) has crafted a very handy fact sheet on religious garb and grooming that can help you stay in compliance.
Train managers to take it back to the written policy:
Rather than training your managers to respond to a myriad of wardrobe faux pas, it is easier to teach them to always refer to the written policies and encourage employees to do the same. Having clearly stated rules relieves managers and supervisors of having to discuss what is and isn't acceptable with employees – a topic of conversation that could all too easily veer into treacherous waters if folks are being seen as being inconsistent or even discriminatory.
Ensuring your enforcement plan:
It's all well and good to have a policy in place, to have trained up your managers on how to respond when someone inevitably breaches the code? You must have a plan in place for dealing with these infractions – and it must also be clearly stated in your written dress code policy. For some companies, a reminder (preferably written) could be given for initial violations, with an employee asked to go home to change for egregious oversights of the rules. For repeated violations, companies must consider whether it is an offense worthy of disciplinary action or even termination – and that, of course, must be clearly written in the rulebook.
Do you want a more relaxed summer dress code but are struggling to determine how to integrate it into your existing workplace dress policy or overall employee handbook? Reach out to our dedicated team of experts to review or develop your employee handbook and make recommendations to ensure you won't have a summer meltdown. Abel HR's human resource professionals can be reached at (800) 400-1968 or info@abelhr.com.