How to Make Your Office More Earth Friendly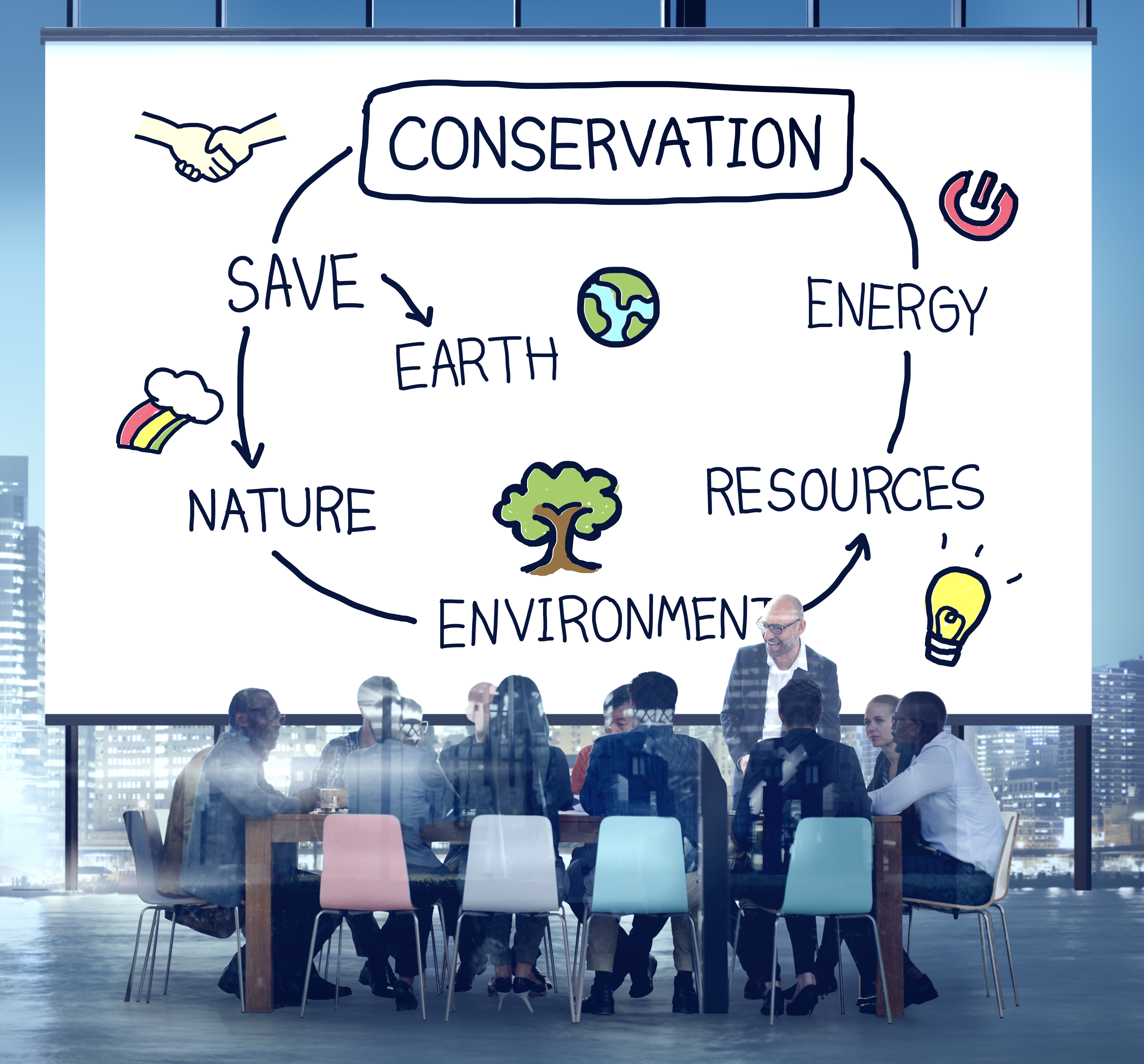 In today's offices, we are greener than the generations before us. From recycling bins for paper and soda cans to upgraded eco-friendly lighting and certifications for green buildings, the business community is working to reduce its carbon footprint.
Earth Day, which is celebrated annually on April 22, more than 1 billion people participate in environmental activities, making it the largest civic observance in the world to diversify, educate and activate the environmental movement worldwide. It is a day when the world focuses on its carbon footprint and how to reduce it.
How better to show your appreciation for all that Mother Nature has provided than to take some steps to make your office a little more environmentally friendly? The following are seven quick changes that you can make that will do wonders to reduce your company's carbon footprint:
Cutback on the Printer
While there are certain cases where printing out a document is a must, such as if you need to get a physical document signed, folks click print way too often for meaningless reasons. Urge your employees to access a shared document instead of bringing printouts to a meeting, make use of a company intranet to post important info that would have otherwise been publicized on a flier or individual mailing, and teach one person in your office how to file and archive their emails so they aren't constantly printing them out "so I have a hard copy."
Encourage employees to print on both sides of the paper as often as possible and order recycled paper the next time you put in a supply order.
Turn it Down
Your computer screen, that is! Most of us use our computers throughout the day, meaning that energy consumption in any office is generally really high. However, if you set your computer to "sleep" after five minutes, it can reduce electricity usage when compared to a screen saver. Always shut down the computer at the end of the night and make a meaningful difference in your workplace wattage.
Turning off the lights in the offices and spaces no one uses is also a way to reduce your electric bill.  Consider changing the lightbulbs in your office. Converting to LED light bulbs not only reduces energy consumption—55 to 90 percent less than traditional bulbs, it will help with your air conditioning bill in the summer because these bulbs do not throw off as much radiant heat as traditional bulbs. LED bulbs last 60,000 hours, which is way longer than conventional ones, so you won't be replacing them as often.
LED lighting can also lead to employee happiness and productivity.
Service Your HVAC System
Maintenance and regular servicing of your HVAC system is important to ensure it is running at peak performance and not using extra energy while increasing the equipment's lifespan. It also improves the health of your employees, which is even better for your bottom line.
Next time you have your businesses HVAC system serviced ask the technician if it has or can be put on a timer or automatic thermostat, which regulate the temperature automatically and reduce the usage of the system when no one is in the building.
Go Automatic
Continuing on with the energy saving trend, artificial lighting accounts for 44 percent of electricity use in office buildings, according to the US Energy Information Administration. You can cut down on this expense by opening shades and position desks to make the best use of available natural light sources. Further, consider adding Energy Star-rated light bulbs, which use two-thirds less energy than traditional light bulbs, and also installing motion sensors that automatically shut off lights when a room or area isn't in use.
Go Green
Add to the décor of your office, while also helping to naturally purify the air, by adding a plant or two to the common workspaces.  According to Leigh Stringer, author of "The Green Workplace," plants will not only absorb organic compounds and carbon dioxide but "they're also hugely psychologically restorative."
Recycle
Recycle as much as possible in the office. Implement a comprehensive recycling scheme to recycle cardboard, plastics, glass, CDs, batteries, fluorescent tubes, IT equipment. Check and see if you can send your empty toner cartridges back for refilling and when you upgrade computers and monitors, ask how to recycle the old equipment, your IT provider or municipal recycling coordinator should be able to guide you.
Rethink How Your Employees Get to Work
Encourage workers to walk, bike or take public transportation to work. If that isn't feasible in your neck of the woods, encourage workers to carpool by organizing a board on your office intranet where folks can post for rides and/or passengers.
What are you doing in your office to conserve energy and go green this Earth Day? Let us know in the comments.