How to Manage Diversity In The Workplace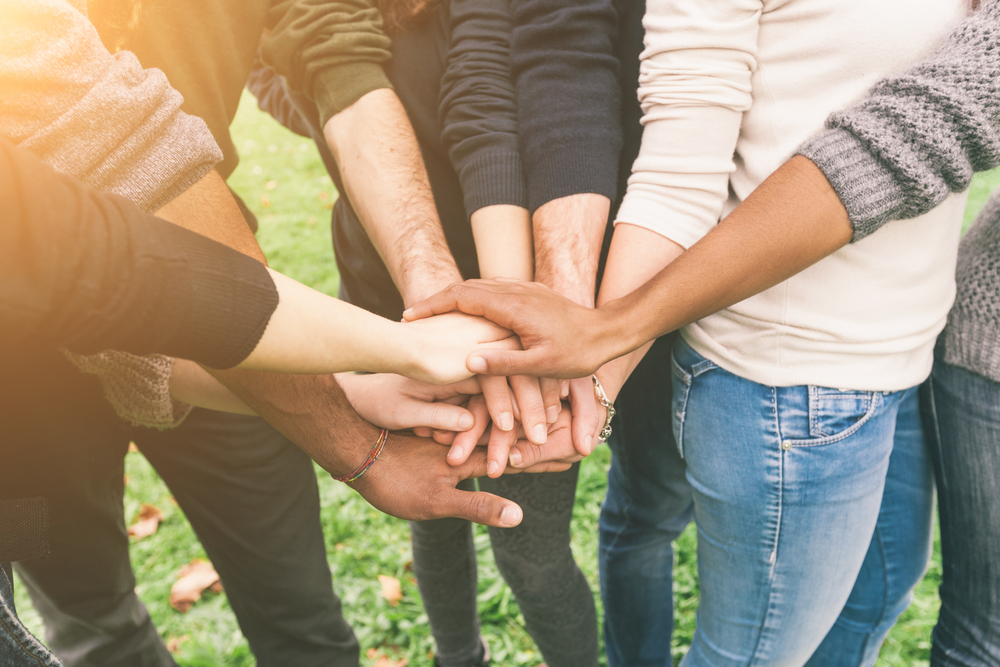 Diversity in the workplace has been a key focus in almost all industries over the past few decades. Promoting diversity in the workplace means hiring people of various age, ancestry, gender, ethnicity, physical qualities and abilities, race, sexual orientation, educational background, marital status, religious beliefs, and parental status.
Putting a focus on workforce diversity offers an equal chance to every prospect. In the same vein, it also helps a business hire more qualified people because it has a larger pool to choose from.
If you don't know how to put this theory into practice, here are a few tips on how to manage diversity in the workplace.
Take Diversity Seriously
The first part of how to manage diversity in the workplace is to accept that you need to take it seriously. Here are some advantages your business can get from managing diversity, as per the University of California Berkeley:
Creativity and flexibility has become key factors in industrial success. In fact, diversity gears a business to become more agile, allowing it to meet changing demands.
People from various backgrounds bring a wider range of skills and points of view to the table. As a result, your team can have more ways to solve the problem at hand.
A diverse workforce can be of service to a diverse customer base. After all, coming from various points of view allows you to know and serve your clients better.
By looking at the factors above, it's not hard to see what a diverse workforce can do for a business. That said, committing to it is a must if you want to thrive in today's market.
Hire The Most Qualified
Committing to having a diverse workplace doesn't have to be complex. For instance, during the hiring process, it's as simple as accepting applications from anyone who may want to apply. And, in so doing, hiring the most qualified, without looking at their culture, race, gender, age, and other factors.
Here are a few tips on how to attract a diverse pool during the hiring process:
Pay regard to how you word your job post. In fact, studies say words like "ninja" or "rockstar" may be loaded with gendered hints. In this light, it's best to steer clear of these words and stick to common titles like "graphic artist" or "content writer."
Try to reduce jargon as using it could scare away job seekers from applying for the post even if they're qualified.
Mention how committed you are to workplace diversity. Even a short statement on being an equal opportunity employer can do wonders to attract more job seekers.
Besides stating that you strive for a diverse workplace, take the time to mention inclusive benefits. These may include paid family sick time, paid parental leave, and health insurance. However, make sure that you're really offering the perks you're stating on the post.
Create A Talent Pipeline
Building a diverse talent pipeline is a great tip on how to manage diversity in the workplace. For instance, you can team up with a human resources firm that knows your commitment to diversity.
But whether you're doing the hiring through a third-party service provider or an in-house talent acquisition team, planning is key. Here are a few tips to keep in mind to build a diverse talent pipeline:
Be aware of unconscious bias. Make sure that the team in charge of resume reviews or job interviews are well-aware of potential biases. By doing so, they can put more effort into thinking objectively and not be blindsided by subconscious bias.
Grow your network. If you want a diverse pool of team members, you need to grow your network to reach more people. For instance, you can tap groups outside your circle to find potential team members.
Put a premium on potential. Many companies focus on credentials during the hiring process. However, degrees and awards aren't the end-all, be-all of a workforce. That said, it pays to focus more on someone's potential. This is more crucial now than ever before, with work skill sets evolving non-stop.
Align Leadership
It's hard to manage workforce diversity if the leadership doesn't work to be faithful with it. That said, it's best to have the venture's leaders on board from day one. And to make sure that everyone is on the same page, it's crucial to have proper policies in place.
These sections must be clear in the employee handbook:
Workplace code of conduct and non-discrimination that embraces diversity
A zero-tolerance policy on slurs, name-calling, bullying, and jokes about gender or faith
Rules and sanctions on handling misconduct
All workers and every new hire must be familiar with these rules. And most importantly, every manager must know and uphold them.
Create A Culture Of Forgiveness And Empathy
It's tricky to achieve diversity without putting weight on inclusion. In a nutshell, inclusion means building a work setting where everyone has equal access to opportunities and resources and where they are treated fairly and with respect.
One way to promote inclusion is to hold sensitivity training. Such a step can help people become more self-aware. And as a result, they can adjust their points of view and better appreciate their colleagues.
This type of training can also show the team what words or actions may be offensive. In the same vein, it can teach them how to tackle issues calmly to resolve the conflict, thereby upholding a culture of empathy.
Give Back To Your Community
Last but not least, on our tips on how to manage diversity in the workplace is to give back to your community. After all, by showing your team that you care for others, you're letting them know how serious you are in fostering diversity and inclusion not only within your workplace but within the society you're in.
Moreover, working together on such a project will be a great venue for your team to get to know one another better. It would be a good chance to be united to achieve a common goal outside of work. So, whether it's a charity drive, a fund-raising activity, or a volunteer day, get everyone involved and make it a learning and bonding experience.