How To Reconnect Remote Employees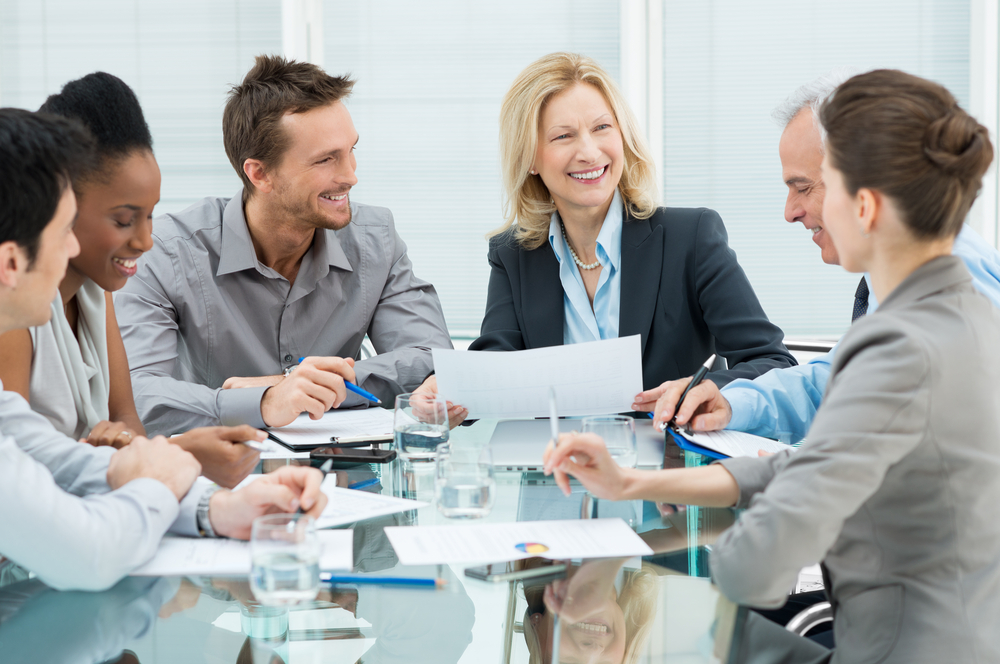 What was once meant to be a 14-day break to "flatten the curve" quickly turned into a nearly one-year departure from life as we know it. While it seems daunting to go back, a theme of a recent survey suggested that what workers miss the most (besides the free office supplies!) was the connection with others.

In the study by Office Depot, a whopping 56 percent of workers reported that they were excited to come back. Upon their return to work, 55 percent reported that they were excited to see their coworkers, 42 percent wanted their own personal space, 37 percent were seeking a better work-life balance, and 35 percent craved a more conventional schedule. In addition, 30 percent looked forward to collaborating with their peers and were clear that doing so over Zoom didn't count!

So what can you, as a business leader, do to help your staff connect again, especially if you cannot physically bring them together in the office? Below, we outline our favorite tips and tricks for fostering a sense of community without compromising your Covid-19 safety plan.
Coffee Talk
While the original SNL Coffee Talk ladies convened to gossip about their neighbors, you can bring small groups of employees together via Zoom for a casual hour catch up where the only rule is that you do not talk shop (or rather, office!) and instead focus on some of the fun things that folks have been doing as they navigate working from home. 
Focus on Fitness
For many, the 19 in Covid-19 is synonymous with the extra poundage many of us packed on as we grappled with extra time in the house (and the shuttering of gyms and fitness classes!)  However, some companies are capitalizing on their employee's love of health and fitness and offering staff the opportunity to bond in virtual group fitness classes. Not only does it help keep employees active, but it also gives them an opportunity to blow off some steam and bond with their coworkers over a particularly gnarly set of burpees!
Game on
If fitness isn't your company's jam, you can still help build bridges by engaging employees in a little friendly competition! There are several platforms that allow you to play online games in a virtual setting including pub-quiz trivia, murder mystery games, and even a virtual escape room. Consider scheduling a lunch meeting once or twice a month, pulling together employees from various areas of your company, and playing game show host to help bring folks together. Here's a great list of game ideas, many of which are offered up for free or at a really great rate.
Mindful meditation
Mental health has truly taken a hit in pandemic times. Folks who previously thought of their office as their primary social outlet may feel more alone than ever. Help them harness these new feelings by offering opportunities for support during the workday. Whether it's hosting group meditation sessions or offering a series of workshops on various mental health topics, there's a lot that you can do to not only help your workers feel less alone, but also give them practical tools to help them address these real-life concerns.
Trade trades
When employees were in the office, they became better at their roles by watching and learning from each other. Being able to casually ask your peers how to perform a certain task not only allows employees to improve, but also helps co-workers to form bonds as they complement each other and learn how to work together.  Capitalize on your workers thirst for knowledge and love of teaching by pairing groups of co-workers up to share their on the job tips and tricks. You might also consider broadening the scope to include talents, recipes, or just good ol' fashioned work from home hacks just to make it more interesting.
Build bridges
One of the issues with working from home is that workers don't get a lot of face time with their managers or anyone in the C-suite. Higher ups can make workers feel like part of a team by hosting weekly or bi-monthly meetings where they review projects, discuss goals, and even highlight special projects or achievements made by team members. In this way, folks will feel connected not only to their work – and how it factors into the broader company – but with their peers as they share the highs and lows along the way.