How to take a New Leader from Good to Great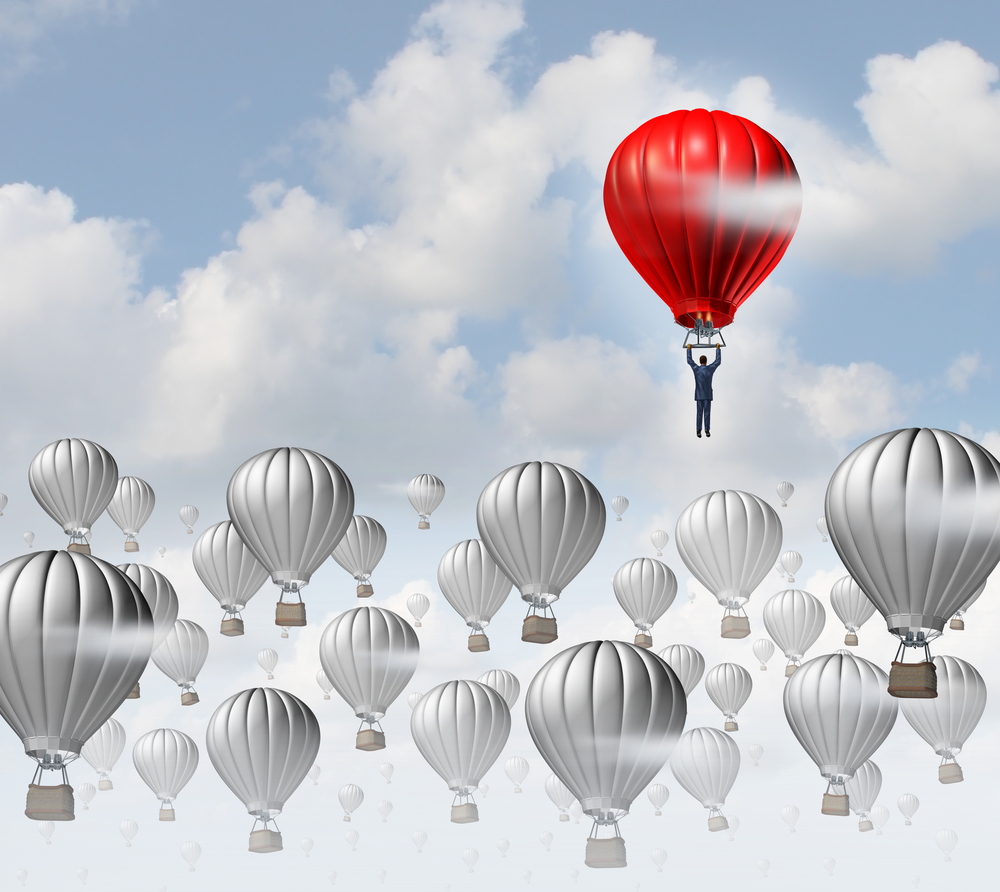 You've probably heard the old saying that some people are just born to lead. However, those of us who've spent any degree of time in the workplace can recall more than a few examples of folks who clearly squeaked by without having this talent bestowed upon them at birth.
So, if Maybelline is wrong and she – or he – isn't in fact born with it, is there anything your company can do to MAKE them into a leader? The quick answer is yes, but it often requires a ton of time, a large amount of resources, and a talented individual to lead the charge. In most cases, at least one of these three factors will be missing for any given company, especially if you're trying to train someone to lead the whole company (or a large portion of it!)
This is where Abel HR, a Professional Employer Organization (PEO) can step in. Abel HR has the infrastructure already in place with countless training programs. We can often roll out these programs and bring the expertise necessary to help transform new employees into the leader you've always needed and wanted.
Below, we outline five unique ways that Abel HR can help support you, your company, and your new leader as you welcome them onboard.
Build a strong structure: When you bring a new person into your company – particularly one that you plan to have lead your business – you need to have a clear plan for how and why your company is structured the way it is. They need to be able to see how all the various departments knit together, who reports to who, and perhaps most importantly, how they fit into all of this. In letting the new person know who they lead and why they lead, they can best understand how to leverage the talents on those teams and create a stronger, more unified company.
How Abel HR can help: As part of our compensation planning, the human resource experts at Abel HR help you to really drill down and think about your corporate structure. After all, if you don't know where everyone sits within your company, how can you possibly figure out your budget for salaries, let alone what is a fair amount to pay across the various levels. While this information isn't explicitly used for leadership, it becomes a cross-referenced tool that can provide more insight than you would think to a newcomer.
Get on the train: Developing leaders at all levels is important to business owners according to a study by Brandon Hall Group. However, only 5 percent had a formal plan in place to do just that. The point here is that managers aren't made overnight, and rather are cultivated over time. We grow these leaders by providing them with training so that they can shore up their skills – either before the notion of their ever becoming a leader becomes a thing or simply early in their leadership journey. With a strong training skills program in place, you will have done a good chunk of the work on the back-end and then the leader need only adjust to the new role virtually in name alone.
How Abel HR can help: When it comes to providing training, Abel HR believes in the "early and often" mantra. Whether you're getting everyone on board with a new information system or simply learning a new industry-focused skill, you can bet we have a training program that can meet the needs of your new leader. Plus, we provide all of the "in-between stuff" – the discrimination training, state law updates, compliance instruction, and just about everything in between.
Give them a voice: One of the best ways to help the person in charge truly feel like a leader is to give them a voice. Let your new leader have a presence on your website, let them show up to conferences, let them be the voice of your online presence. In short, let them be at least one of the faces of your company.
How Abel HR can help: While this one still kind of falls under the "training category," we can provide your new leader with training to help them best understand how they should present themselves to the corporate world (including all the compliance, discrimination, and various other laws that they need to be aware of!)
Set up a feedback loop: Often times, when you step into a new role, you're never quite sure if you're nailing it. When there aren't a lot of people above you, it can be even harder to capture feedback on your performance. However, we know that in order to thrive, everyone – leaders included – need to hear reviews of their work performance.
How Abel HR can help: As part of our employee development programming, we can set your company up with training on how to conduct performance appraisals and help you to gauge how often you should be doing them, what types of feedback you can (and should!) provide, and how this feedback should correlate into performance bonuses or other benefits.
Pick your people: Wise folks often say that a team can only be as strong as their weakest link. With this in mind, if you want your new leader to succeed, you'll want to let them make decisions – as much as possible – about who those "links" are going to be. However, we also know that being able to select an employee is a talent in and of itself, and while a good leader may be good at their job, it doesn't mean they're good at picking out the best folks for their team (or the company at large).
How Abel HR can help: We recognize that finding talent for your company is an art and we take it seriously. We are happy to provide training to your staff on how to select the best candidate for the job, but we're equally as happy to go the extra mile and create your job posts, do the first round of interviews, and only send that leader of yours the best of the best. In this way, you can ensure that the person they pick has been adequately screened for more than just the job at hand and will actually be an appropriate cultural fit for your company.
Download our Small Business Owner's Guide to Outsourcing to learn more.