How to Work with Millennials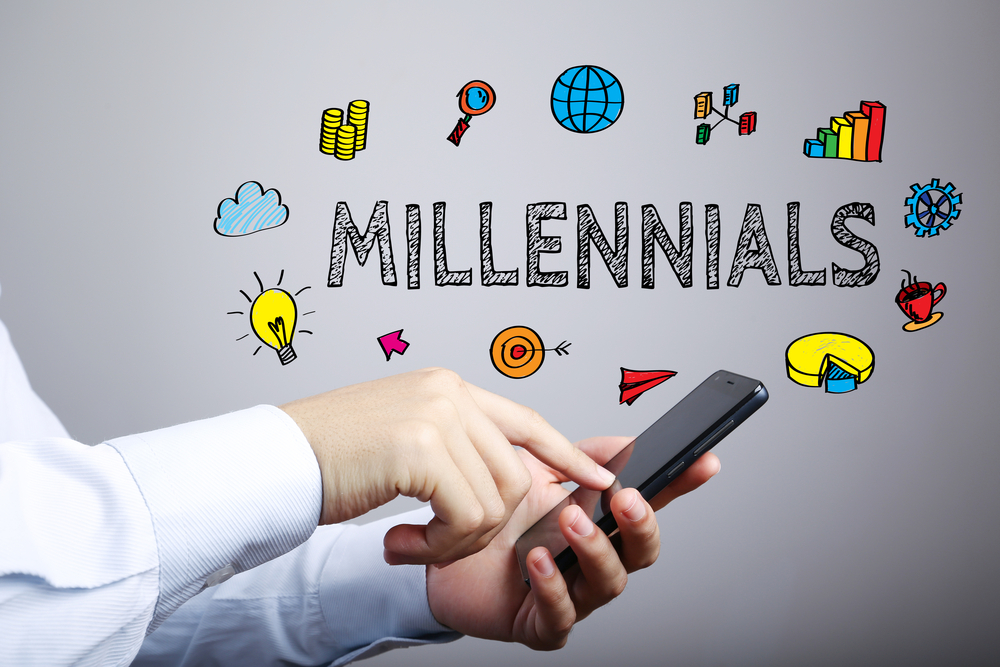 According to the U.S. Census, there are 83.1 million young adults born between the years 1982 and 2000. They are what is most commonly known as Millennials, which exceed the number of the age group that precedes them. Currently, they are the largest generation that's causing a significant shift in the workforce.
When you think of Millennials, yoga, tech-savviness, and organic salads come to mind. But a few negative characteristics such as self-entitlement and laziness also pop up. However, whatever our opinions are of them, Millennials are a rapidly growing part of the workplace.
To invite, lead, and retain a millennial workforce, here are some of the best tips on how to work with them:
Ask Questions
Some business owners may not have gotten into the habit of asking their employees questions. With millennials, this is a must. Millennials are driven by impact, and they would want to feel that you value their opinions. They love to think that they are contributing largely to the organization they belong to.
Giving them a chance to voice their thoughts on projects, goals, or tasks can bring many advantages. Doing this will signal your openness to sharing information. It will also help the company to move forward in the creation of more beneficial solutions.
Millennials thrive on collaboration, and letting them speak their minds can prevent you from alienating them. This is the generation that relies on technology to perform their jobs better. They may be the people to turn to when conceptualizing new ways to make working easier and simpler.
Understand Their Goals
Millennials have a different view of the world. It is quite dissimilar to what the previous generations have, thus the need to see it through their eyes. Understanding what their goals are is imperative to have them working to their full potentials.
A Medium.com article states that the top indicators of success for Millennials are family, education, health, wellness, and faith. They're even willing to take a pay cut in exchange for a better quality of work-life, according to Businesswire. Because of this, Millennials will want to be in a workplace that gives a healthy balance of their professional and personal lives.
A good idea is to allow them flexibility in how they work. Provide them with a work environment that offers opportunities for advancement as well as new challenges. Give them better work experiences, a positive work culture, or the ability to work remotely.
Find Out What Social Causes are Important to Them
This generation is passionate about civil rights, environment, employment, and healthcare for them and their parents. There may be more, but to be more specific, talk to your Millennial employees to know what causes they strongly support. They surely appreciate an employer that shares the same passion as them for causes that are close to their hearts.
Find causes that align with your organization's core values or develop new ones that your Millennial employees can contribute. Millennials have grown up in a world that's so connected by technology. They engage on behalf of those who cannot speak for themselves more than the other generations past.
Give them a platform that will let them give back. They are self-assured and have a can-do attitude, so for social causes, let them be leaders. Let them take the lead in these endeavors and show them your support.
Support All Members Equally
For Millennials, all actions, whether big or small, matter. And so, they want to be in an organization that supports all members equally. Pew Research surveyed Millennials and found out that this generation places a high value on equality.
Whether it be race, gender, or political affiliations, Millennials believe that everyone should be treated equally. To make your work environment flowing smoothly, make sure that it embraces sustainable and ethical business practices.
Ensure that your organization conforms to social, environmental, and good governance creeds such as diversity, inclusion, and transparency.
Develop a Company Culture
As mentioned earlier, Millennials put a premium price on their meaning and purpose more than financial gains. They have a seemingly great need to make a difference in the world. Because of this, they are always looking for ways to hone their talents and keep bettering themselves.
They are a generation of curious individuals and would want to learn new skills. While the age before them settled with clocking in and out at certain times of the day, Millennials want more than that. They can do more beyond what's expected of them as long as it makes a difference.
Creating a positive work culture wherein they'll thrive will significantly help the company grow. Structuring your entire staff to rely on teamwork will take advantage of the strength Millenials are known for—having the power of collaboration.
Have Free Coffee
If you want to attract Millennials, and have them stay in your organization longer, give them free coffee. This may sound like a joke to some, but the coffee culture is nothing to laugh about. Datassential and the National Coffee Association, as cited by Bloomberg, takes this seriously. They found out that coffee-loving Millennials have pushed the record for java to a high history of demand globally.
A Forbes article also tells us that many companies have seen growth after recognizing the need for a better coffee experience. In a different survey mentioned by Steelcase, Millennials see a cafe space as a place that's conducive to productivity.
For Millennials, the coffee experience is equivalent to a tremendous employer-employee connection and engagement. The precise reason more companies are investing in getting the best coffee experience for their team.
The Takeaway
The Millennial generation has come and is now the largest in the U.S. They are in their prime working and spending years and have made a significant impact on the economy. They have found technology as an excellent partner in making life more comfortable. Although sometimes misunderstood, they are hard workers and over-achievers. Indeed, a benefit to any company pushing to grow.