HR How-to: Observe Social Distancing in The Workplace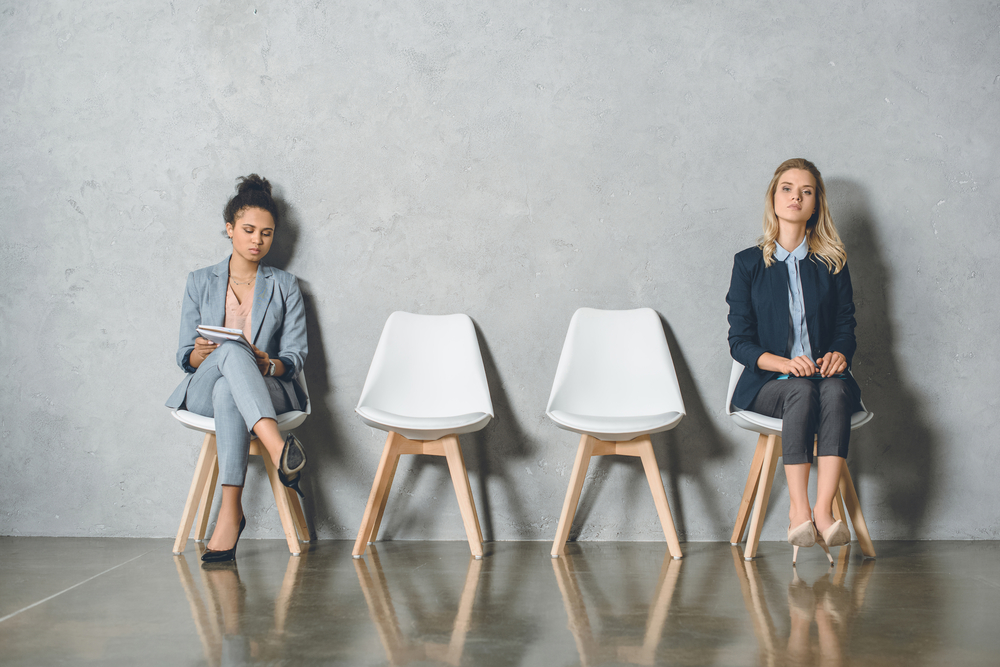 As states start to dig out of the COVID-19 crisis and businesses begin thinking about opening their doors, we wanted to offer up some guidance on how you can safely and responsibly welcome back your workers. Of course, for many companies where staffed were deemed essential early on, it's been, well, business as usual for quite some time, but these tips and tricks will do wonders to ensure that your workforce remains healthy as the rest of America returns to work.

Alter your surroundings:
While the pros go back and forth on just how far the virus can travel between people, the general consensus from the federal Centers for Disease Control and Prevention (CDC) is that 6 feet apart ought to provide some good protection. Most office cubicles are set up such that there is organically about that much space between folks, but if your office offers tighter seating, you may want to consider having your employees sit at every other cubicle or otherwise staggering them to create the required social distance. If your business is less white collar, there are still steps you can take to respect the rule, such as spacing folks out along a production line or moving technician stations farther apart. However, you'll also want to go the extra mile and remind folks about the six-foot rule in places where they would typically gather, such as break rooms and conference rooms. You can always enforce this by putting tape down on the floor to demonstrate appropriate distancing. Since the weather is starting to cooperate, encouraging employees to take their breaks outside could also be a nice alternative that certainly reinforces the ideals of social distancing.
Build up your walls: 
If creating physical distance between workers isn't an option, you can always consider putting up physical barriers. Take a cue from grocery stores and add tall, plexiglass dividers between workspaces — unlike traditional cubicle dividers, which are typically covered in fabric, plexiglass can be easily wiped down at the end of the day and it also allows for sight lines to remain if collaboration is key between your workforce. If plexiglass isn't an option, you can also simply work with what you've got, such as elevating existing cubicle walls or adding window partitions to the top. 

Staggered schedules: 
When altering your surroundings or building up your walls is not an option, you could always consider a flexible or otherwise staggered schedule. Under this model, one group of employees could come in Monday through Wednesday and the other Thursdays and Fridays, with the roles reversed the following week. Alternatively, you could try a roster of one week on, one week off for workers. Another idea floated by those in the know is to organize workers by task, with workers effectively tagging each other out as they work together to finish projects. On days when folks are not in the office, they can work remotely or otherwise contribute to projects without being onsite. 

Harness your technology:
If there's one thing we've learned from this pandemic it's that most meetings can be accomplished by an email! While it is nice to gather all your brightest minds around the same table and really hash out all the things you've wanted to cover for the past few weeks, these gatherings are still considered far from safe. Instead, hold the meeting only with the most necessary workers in the room and ask that all others use technology to join in. Skype calls, Zoom meetings, and video chats should still be implemented as much as possible to keep gathering numbers down.
Clean machine:
With so many folks now achieving Howie Mandel-levels of germaphobia, you're going to want to really step up your workplace cleaning game. As a business owner, it is your responsibility to evaluate your work environment and determine which areas need to be cleaned and how frequently. In some cases, workspaces will need to be wiped down multiple time per day, such as every time someone interfaces with a customer, but other used areas can certainly go longer between cleanings. The US Environmental Protection Agency (EPA) has compiled a list of disinfectant products that they can kills SARS-CoV-2, the virus that causes COVID-19, including wipes, sprays, and concentrates and the CDC has stepped up their game, offering a real deep dive on what to clean and how to do it!
While we recognize that it may be time for your workers to return to the office, many daycare facilities and schools remain closed, as do respite care options for the elderly and disabled, with few details currently available on when they will open and how they will operate when they do. The lack of available care options will likely place at least some of your workers in a tricky position when it comes to resuming a 9-5 schedule and will prove a significant source of stress for them as you ramp up operations. While you certainly cannot fix the situation — unless you operate some kind of amazing daycare for all! — you can significantly reduce your employee's stress by being flexible! In the run up to your grand opening, outline how you anticipate the coming days and weeks will look and what you expect from your employees. Where possible, encourage a slow start that allows your workers to arrange for alternative care for their families and where possible, encourage remote work opportunities or consider alternative schedules. Again, lay out expectations of what work needs to be done and include specific deadlines as you see fit, but give your employees freedom to figure out how, when, and where the work can and should be done.