HR How to: Preparing For The Coronavirus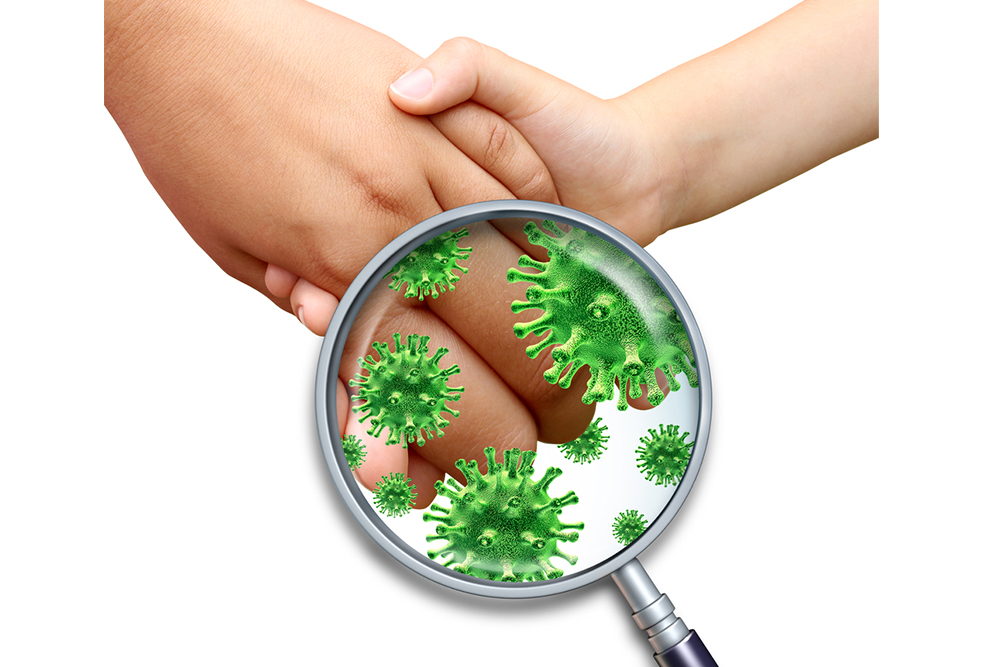 Stores are stripped of toilet paper and there's not a bottle of hand sanitizer in sight. The news cycle is dominated by world maps with increasingly scary colors and numbers, while the hospitality industry is in flux as folks cancel their cruises and prepare to hunker down. The issue? A novel strain of an old virus that is wreaking havoc the world over.
COVID-19, also known as the Coronavirus, is thought to have originated in Wuhan Province in China and has since spread across the globe, with confirmed and presumed cases in more than a dozen US states, according to the US Centers for Disease Control and Prevention's daily tracker. The outbreak has caused the stock market to nose-dive and has been a key topic in earnings calls for some of our nation's largest employers as scientists, healthcare workers, and the general public grapple with what to do next.

While the rest of the world – fueled in large part by a media frenzy – continues to stare longingly at the last box of face masks on Amazon, we wanted to offer you, the sensible business owner, a practical plan to address this (and any future) disease outbreak for your business.
Have a plan:
Some of the large players already have already spent good money pulling together a specific pandemic preparedness plan, but you should, at baseline, have a general disaster plan on file that you can revisit and update accordingly. We love the idea one company followed where they stratified their planned response based on the scope of the pandemic, with the company growing increasingly restrictive about travel and more liberal about work from home policies as the virus numbers creep up, among other initiatives. Think about the metrics that matter most (clue: read on for some considerations!) and work them into a plan that works best both for the safety of your workers and the preservation of your business.
Sick of it all:
As part of your planning, you're also going to want to crack open your employee handbook and turn to the section that outlines your sick leave policies. If you have a pretty restrictive policy that caps employee days off, you might find that workers will come to work even when they're under the weather, thus spreading the illness to others. While you don't' want to make this outbreak a free-for-all to take time off, you could consider extending sick time caps, creating a sick day bank, or providing other ways that employees can take the time they need without sacrificing a pay check.

Step up your spring cleaning:
If you've been a little lax on the cleaning, now is the time to schedule a deep clean of the office and consider thinking critically about what you can do on a day-to-day basis to keep your work environment as germ-free as possible. We love the idea of having employees institute a nightly wipe down of their desk space with disposable cleaning wipes, as well as creating a plan for keeping common areas clean, either by hiring a service or even creating a rotating job board for workers interested in lending a hand. Another great idea is to make hand-washing more accessible, either by stocking up on antibacterial soaps or hand sanitizer and making sure employees have ample opportunities to scrub up during the day.
Nix the handshake:
Following on from the plan to step up your hygiene, we also recommend that you nix the ol' fashioned handshake in favor of a simple head nod, fist or elbow bump, a simple wave, or even some pretty darn dapper jazz hands! As for spreading the word – and not making it awkward – simply tell employees to preface their greeting with a jovial "let's keep it safe" or, if that's not your speed, tell a little white lie and let them know you're just getting over a case of the sniffles and want to err on the side of caution.
Rethink remote work:
If you have a business model that allows for folks to work from home, plan to leverage it if the virus spreads significantly. If you haven't offered such a set up before, now is the time to start coaching workers on work from home expectations, such as availability and communication, and establishing technologies and systems that will allow for folks to interact – such as attend meetings or collaborate on projects – even if they can't physically share the same space.

Traveling standby:
If your business requires some workers to travel – either internationally or domestically – you may want to begin considering how you can scale back their flights and yet sustain your business should the travel industry grind to a halt. Working with customers and clients to set up remote meeting opportunities or virtual training sessions could be an alternative until normalcy is restored.

Be the voice of reason:
If you take only one thing away from this post, let it be this: Your employees are looking to you for cues on how they should respond and how panicked they should be about a potential pandemic. This is YOUR cue to be the voice of reason, perhaps the one person in their life that gathers the facts from the officials (not their Facebook!) and provides information that is grounded in fact, as well as accurate guidance on what the days and weeks ahead should look like. It's OK not to have all the answers, but simply showing that you are invested in tracking the situation and keeping employees in the loop will go a long way towards building trust and helping your company to ride this one out together.