It's Almost Holiday Time: HR Pitfalls to Think About (Awareness stage, small biz)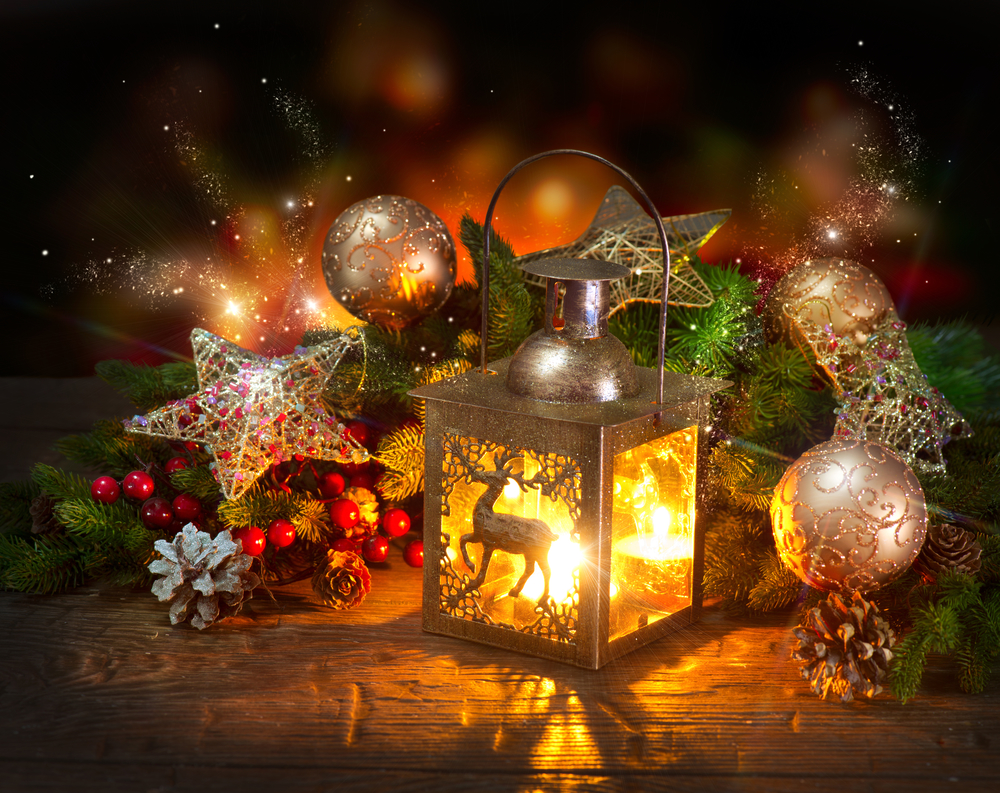 Big-box stores already have Christmas decorations out among the Halloween décor, so this is a reminder that it is time to start planning the annual holiday party.
The time-honored tradition of the company holiday party is an opportunity to not only thank your team for another 365 days of top-notch service (and your clients), but also time to boost morale and forge friendships between co-workers that might not otherwise have cause to interact on a day-to-day basis.
Now, that's not to say that there isn't pitfalls to getting employees together after hours. We've all heard the horror stories about someone drunkenly ruffling the wrong feathers, indulging an inappropriate conversation, or even trying to forge an uncomfortable love connection. The good news is that most of these sticky holiday party situations can be avoided with some careful pre-holiday planning and now is the time.
There are some party pitfalls to be aware of to ensure the party is appropriate and no one ends up on human resources' naughty list.
Keep It Inclusive
The first rule of planning the holiday party is to make sure that everyone feels welcome. The best way to do that is to make sure that there are no religious ties to the party, so be sure to refer to it as a holiday party or end-of-year celebration. Beyond religion, you also need to keep it inclusive for all members of the company, not just the C-suite or your top earners—it's either everybody or nobody.
Another thing to think about when considering inclusivity is family time. Is it feasible to include spouses or significant others, especially if the party is after work hours?
Ask for Input
If you want your holiday party to be appealing to employees, ask them about what they would like the party to include or, better yet, ask a few folks who are keyed into the company and represent various ages, interests, and departments to participate in a committee to help make some of the bigger decisions about menu, music, and activities. Again, it's unlikely that you'll be able to please everyone with your music selection or even the volume at which it will be played but there are steps that you can take to make sure you aren't alienating anyone.
Location, Location, Location
Ensuring it will be easy for your guests to attend your event helps with inclusivity. While a fancy city-based soiree may sound appealing, if the majority of your workers live far away, it's going to be inconvenient to attend. Instead, pick a spot close to the office as you know most employees are familiar with the area and aren't typically too far from home. In that vein, if possible, the company should consider offering transport to and from the event, either in the form of a bus service, rideshare credits or availability of taxi services.
Drink Up
Behind every salacious holiday party story is typically a story of someone who enjoyed one too many cocktails. Realistically, most folks are going to expect a holiday party to not be a "dry" event, but there are limits that you can set without being stuffy. A good rule of thumb is to offer only beer and wine—because who really needs to do shots at a company affair? In addition, we suggest that you keep the cocktail hour to just that—an hour—before moving to a heartier sit-down meal that will naturally slow down the drinking pace. Finally—and this one can also help save you a hefty bar tab—we recommend offering an open bar up to a certain point in the evening and then moving to a cash bar to help further curtail drinking.
Post for Emily Post
While we would all like to believe that the people that we share cubicle space with know how to behave outside of work hours, we know that isn't always the case. With this in mind, we strongly recommend that in the run-up to the party, HR sends out a brief reminder about appropriate etiquette in the holiday party setting. This missive, which we recommend tacking on to an email about the logistics of the party, should remind employees that while you hope they will let their hair down, this is still considered a work event and the same rules about behavior apply as they would in the typical workplace.
To Gift or Not to Gift?
Some folks love the idea of a gift exchange, and for others, it's a source of anxiety. Both in terms of laying out more dollars during an already expensive season and because it's tough to buy for folks that you might not really know. If you do choose to do one, we recommend setting a financial cap to reduce the burden or setting them up between departments so that folks have a higher likelihood of knowing the person for whom they are purchasing a gift. Another popular idea is a White Elephant exchange, wherein folks purchase gag gifts for each other that can be bartered and traded as part of a game. While these are always good for a laugh, they can easily skew offensive, so if you do plan to host such an exchange, again, you'll want to be very clear about parameters and professionalism!
Consider Off-Peak Times
When planning your party, take into account holiday time is a very busy season for employees both at the office and at home. Consider having your event very early in the season or after the New Year when some of the pressure is off and everyone can really relax. It is not only a welcome relief for employees to not have to cram one more thing into their schedule, it can also be cost-effective. Off-peak times allow you to look at locations that might otherwise be out of reach, either schedule-wise or financially.