Mom to the Rescue…But Who Rescues Mom in the Workplace?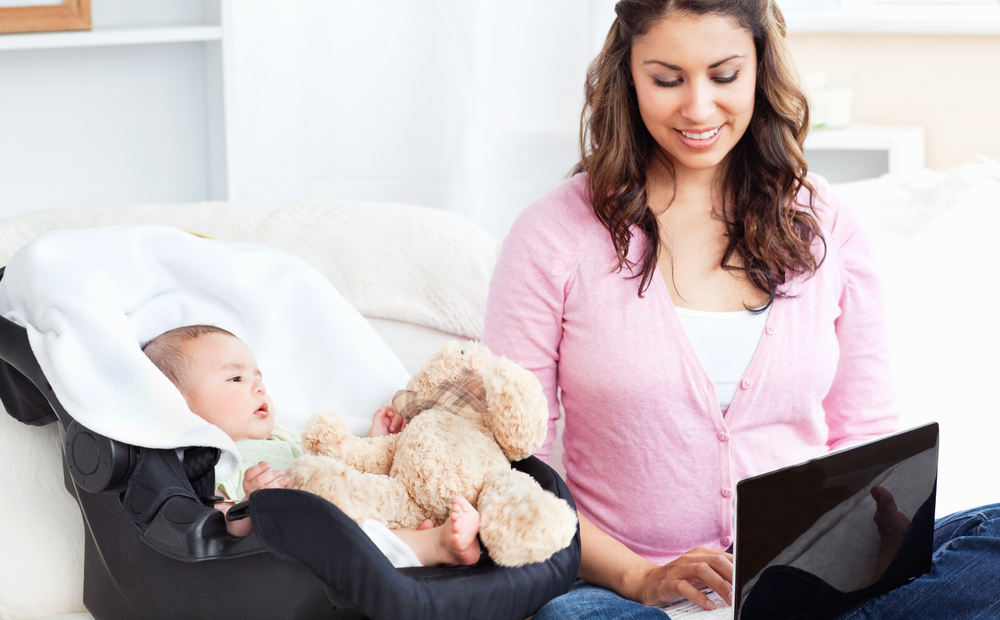 Bringing a new baby into the world is always an exciting time. What isn't always considered, however, is how stressful this time can be for moms returning to work after welcoming a new little one.
It can be overwhelming for employees and human resources to make the transition back to work. The employer needs the employee back but the employee is probably going to have some hurdles to overcome—separation anxiety, exhaustion and struggling to find a new balance between work and family.
To date, no one has summarized this challenge better than Author Annabel Crabb, who notes that "the obligation for working mothers is a very precise one: the feeling that one ought to work as if one did not have children while raising one's children as if one did not have a job."
The human resource experts—many of them moms and dads themselves—at a Professional Employer Organization (PEO) help fellow parents and the companies they work at a better way to do business.
Working mothers are repeatedly required to prove their worth and competency on the job and to prove to their colleagues and bosses that they are at least as good as they were before they ever had a baby, according to research conducted for the book What Works for Women at Work. Further, they note that this pressure to prove their worth is the highest right after a woman returns to the office after maternity leave.
For the part of managers, it should be noted that they can be unconsciously testing the new mother's worth, which is not OK. To avoid this issue, make sure that your managers have received appropriate training on how to communicate work requirements and provide tangible feedback according to a schedule so that new moms don't feel perpetually judged.
Get the Benefit
While just about anyone can benefit from a comprehensive benefits package that includes access to wellness features – such as gym memberships, chiropractic care, or even counseling – these perks are especially important for new moms. You see, when you have a baby, the notion of self-care often takes a back seat to baby care and it's easy for minor health issues to spiral if you don't have easy access to services that can keep you on the right track.
Another benefit new families might appreciate is a help with a financial plan—just having a baby is expensive plus now there is someone else on the family budget. Helping employees secure their family's future is just as important as having a great health plan.
We understand how hard it can be to secure such benefits, especially if you're operating on a tight budget, but that's the beauty of pairing up with a PEO – we can score you the benefits at a price that makes sense.
Milk It
Want to make coming back to work just a tiny bit easier? Make sure you have a lactation room for nursing mothers. The law requires employers to provide a space for that is not a bathroom, that is private, and that has a lock on the door for the purpose of expressing breast milk.
Further, space must be able to accommodate all of the lactating women in your office not all at once but meaning that a reasonable schedule can be established with nursing moms so that they all have ample time to pump as needed. There are different laws for what is required for these rooms in terms of location and what must be provided, and the HR pros at a PEO can help make sure you are in compliance.
In addition, it should be noted that federal law states that lactating mamas also have to be given time in their workday to pump up until their child is one year of age, although the laws differ in terms of whether or not these breaks are paid or unpaid.
Cutting Some Slack
Some progressive companies are starting to offer so-called reintegration periods, wherein new moms (or dads) can slowly return back to work. These programs start with new parents coming in for a few hours at a time a few days a week and slowly ramp up until they reach their full work hour requirements. Offering this perk allows not only the new parent to adjust, but also provides an opportunity for their offspring to adjust to their new environment. It won't cost your business much, but it will be worth its weight in gold in terms of showing support for the new mom, reducing separation anxiety for the new family and building goodwill.
Get Flexible
Unlike reintegration, which seeks to ramp up the hours an employee works until they reach a full business day, flexibility is all about allowing employees to decide when it is more convenient to work. It doesn't have to mean making your employees work the graveyard shift so that they don't have to do the daycare dance, but rather you give them the grace to do daycare drop off or pick up and organize their days from time-to-time so that they don't have to miss the school play or ballet recital.
Family Fun
If you want to show your employees that you care, invite them into the office! While some companies can offer on-site childcare – or even permit children to be in the place of work – we recognize that this isn't a feasible option for most operations. However, there are still lots of ways that you can get families involved, such as hosting family fun events, such as holiday parties, family picnics, or other fun events that provide employees a time to introduce their biological families to their work families.
Take Care of the Little Things
This will probably raise a few eyebrows, but sometimes just taking a few little things off a new moms plate can make their day so much easier in so many ways. Is there a local dry cleaner that offers pick up and drop off? Not only will the new parents appreciate one less thing to do, so might everyone else in the office!