In the News: Image of Woman "Flipping Off" President Trump Raises Questions about Fireable Offenses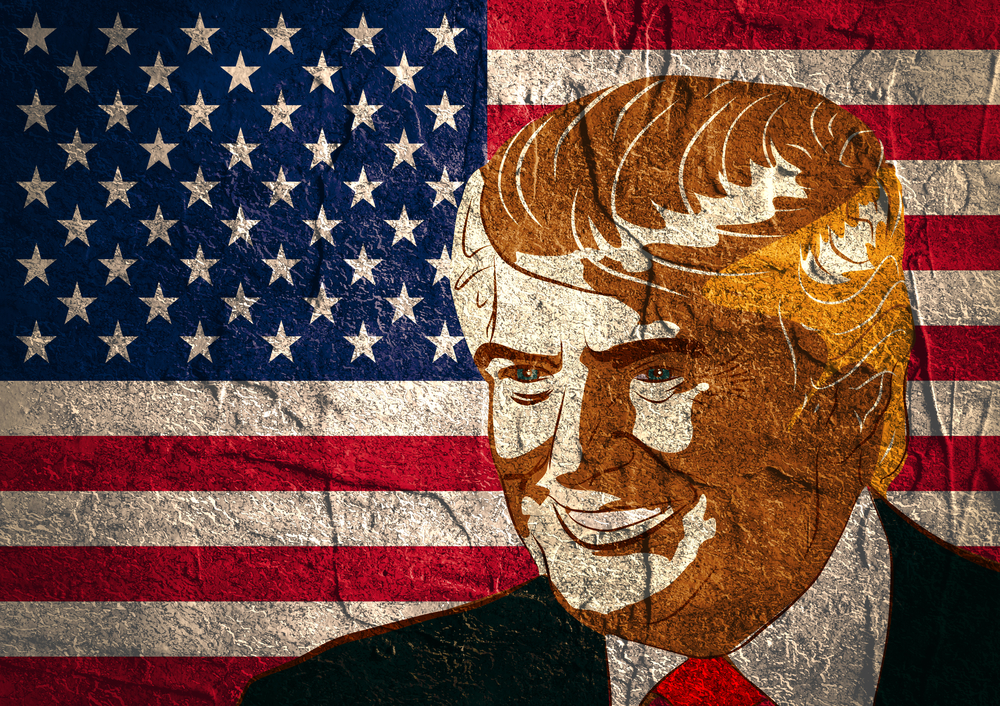 It was the image that originated on Facebook and circulated across just about every social media platform and news outlet: President Donald Trump's motorcade departing a golf course in Sterling, Virginia, overtaking a bicyclist who gave the commander in chief what can only be described as a one-finger salute. Days later, it emerged that the cyclist in question – Juli Briskman – had been fired from her government contractor job, a decision that caused a second wave of controversy.
According to Briskman, she made the gesture after growing increasingly frustrated that the president had been golfing and she herself admitted that she flipped the bird several times as the motorcade passed by. The picture, which was captured by a White House photographer, was posted to Briskman's Facebook page, where she also verified her identity and stood by her decision to make the gesture.
Days later, Akima LLC, a government contracting firm that employed Briskman as a marketing specialist, fired her, noting that the photograph violated the company's social media policy and could hurt the company's reputation as a government contractor. Briskman did not fight the decision, but pointed out a number of issues with the company's decision, including that the photograph occurred during her private time and that she did not mention the company in any form in her original social media post. Further, she noted that a coworker had once posted a profane insult about someone on social media and had merely been asked to delete the post and received disciplinary action.
So was the firing technically legal?
Well, technically, yes. You see, Virginia – where the company is based and where Briskman is employed – is an "at will" state, meaning that private employers can fire workers for any reason that they see fit. Therefore, Akima is technically in the right.
However, where it gets a little murky is in the company's disparate responses to perceived violations of its social media policies.  As HR Morning notes, social media policies are only effective if they're enforced consistently, and any inconsistencies opens the door for lawsuits for employers. Employment attorneys like Philippe Weiss, managing director of Seyfarth Shaw At Work, urges employers to be cautious when it comes to disciplining social media behavior, noting that "from a management perspective, you want to be very cautious," and put a lot of effort into getting employees to accept and understand why social media policies are necessary in the first place.
The Washington Post has a list of others that have gotten into trouble for their social media use.
And finally, and this point can't be discounted, Akima currently has to weigh whether the bad publicity it received for terminating Briskman was worth it, both in terms of winning contracts with the notoriously buttoned-up government and in terms of attracting talent moving forward.
Do you think Akima made the right move?
Do you have a social media policy for your employees? Do they know what is and understand it and the ramifications they may face?
Let us know in the comments below.