Now is the Time to Think to 2020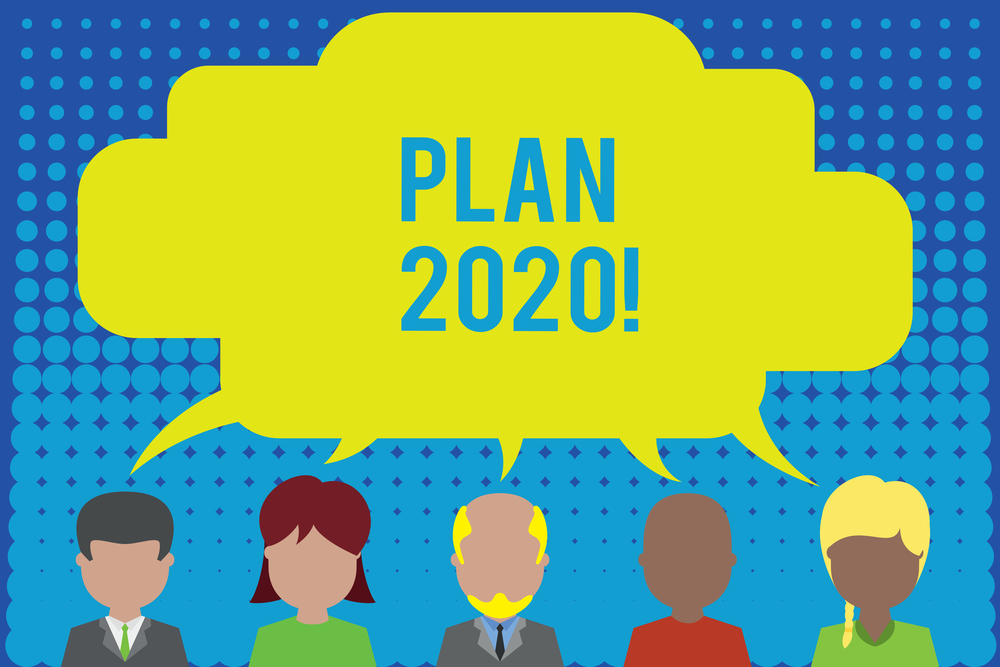 You've barely had a beach day and we're already telling you that you need to start planning for next year, but we all know that when it comes to making a change in your business, it's going to take a lot of time to ramp up and get the job done.
If you have spent most of 2019 – and 2018, 2017, 2016… — struggling with your HR administration, perhaps now is the time to think about outsourcing to a PEO? If this thought has crossed your mind over the past few months, perhaps you've done a quick Google search to see what's available in your area or industry. And perhaps that Google search has rendered so many options that you promptly closed your laptop and figured this was more of an end of the year kind of problem! However, we're telling you that now is the time to go on a fact-finding mission and figure out what you want in a provider, what they can offer, and how it's all going to work (and when).
Below, we outline what you need to know about your business in order to find the right company for the job, and what you should ask of them to ensure you've found the right fit.
What You Need to Know About Your Business
Before you even start considering a company to work with, you need to have a handle on how your company is currently handling its HR responsibilities – including what's working and what isn't. We recommend asking yourself…
Who handles HR tasks and who do they currently work with (if anyone) to get this work done?
How many people are in your company?
What tasks does your current HR rep take on and what is handled by others?
If you don't have a dedicated HR person, who handles HR tasks and what do those tasks entail?
What HR tasks do you feel you need help with – are you looking to simply offload your current HR workload, or are you preparing for a period of growth or expansion that will see your HR demands significantly increasing?
What systems or technologies are you currently using to manage your HR workload (if any!) and how is it working for your company?
What type of benefits do you currently offer and how is that working for you? For your employees?
What system do you have in place for managing compliance issues and is your current system working for you?
What are you hoping to gain from engaging the services of a PEO or HR administrator?
In answering these questions, you can get a clear picture of not only the current structure of your company, but also understand where you most need help. Based on these findings, you can target your questions for the folks you are interviewing to make sure that you are selecting the best service to meet your needs.
How can you enhance my current set up?
In knowing what you hope to gain from engaging with an outside company, you'll know what to focus on most when they discuss their offerings. At a baseline, most companies will offer some form of a human capital management system so that you can automate the bulk of your HR records and tracking systems, but there is so much more you can gain from pairing up. At AbelHR, for example, we offer just about every facet of the HR experience, including employee training and professional development programming, workplace safety analyses and workers compensation, and regulatory compliance, to name a few. When engaging with vendors, make sure they have what you need and don't be willing to settle if they can't offer it!
What will my employees think?
We all recognize that change can be hard, and changes in the way that you run your business – from an HR perspective – always seem to be especially fraught with angst. Folks are sometimes skeptical that the changes that you are making will somehow make it more difficult for them to manage their relationship with HR or just create a stricter or more rigid work environment. However, when you join a PEO, it genuinely makes life easier for your employees – and even makes it better in some cases! An improved HR system can make it easier for them to log their hours or request leave, while if you outsource your benefits purchasing to an outsider, you can expect to really dazzle them with a wider array of offerings, all at a price that you couldn't snag if you were going it alone.
How will this change my business?
Every firm that you talk to will lead their sales pitch with how this is going to revolutionize your business, but are they focused most on what matters most to your business? At Abel HR, we believe that the idea of outsourcing is not only to get something off your plate, but to actually elevate your business and provide you the time to focus on the things that matter most. In order to be able to do this successfully, at Abel we take it a step further and guarantee our work – we have accountants review our payroll and engage with lawyers, regulatory experts, and our in-house panel of experts to help answer your questions so that you can feel confident that we're always acting in your best interests.
How much is this going to cost me?
Talking money is always tricky, but it's a necessary part of the decision-making process. What makes the price of a PEO particularly difficult to calculate is that while there is a degree of laying out of money in the beginning, there are also myriad opportunities for cost savings. For example, you'll pay the PEO to manage your benefits plan administration, but you'll be offering better benefits at a lower price so may break even – or even come out ahead financially! Similarly, you'll be paying the HR administrator to handle your time logs and payroll, as well as all the end-of-year budget and tax shenanigans, but now you don't have to have someone (or someones!) in-house to do that for you. Another aspect to consider is that you can't always put a price on what it means to have more time to focus on the big things, to have less stress, or to simply make it home on time from time-to-time.
What do people say about you?
This is another million-dollar question – and possibly the most important one that you should ask when you meet with a PEO. You NEED to know how they are viewed by others, but we always recommend that you go to reliable sources. Ask within your industry, ask your peers in business, and even ask them if you can contact some of their current clients to check-in and ask how it's going. A good HR administrator will not shy away from sharing this information with you, and should also be forthcoming about sharing details about their own business, including financial statements, licensures, awards, state certifications, and even if there has been any legal action against them. It is only when you know their business in and out that you can decide whether they are someone that you would want to align yourself with.