Parents Shape Perception of Work-Life Balance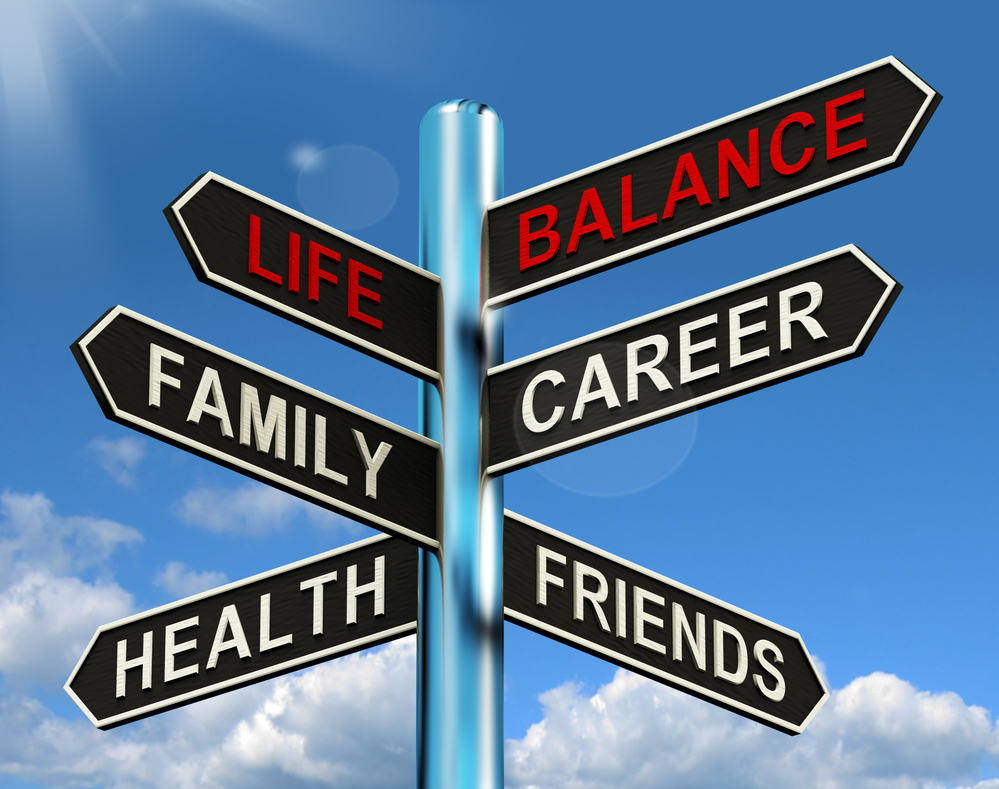 In recent years, there has been a huge focus on the topic of work-life balance, a nebulous idea that basically discusses that tiny tipping point between being able to be a superstar at work while also holding down some semblance of a life outside of the office (be it having the time to hit the social scene or simply being able to manage the needs of your family).
There is certainly no shortage of research on the topic and advice typically runs the gamut from lowering our own expectations about what it means to have a healthy balance to even changing the way employees operate within your company (or even leaving your company – or their career – behind all together!)
But what if it's simpler than that? What if your perception of what makes a healthy life balance truly boils down to just one thing? And, perhaps even more worryingly, what if that one thing was your perception of how your own parents juggled their work and life obligations?
In a recent article published in the journal, Human Relations, Ioana Lupu, an associate professor at ESSEC Business School France and a consultant on work-life balance and compulsive work behaviors, suggests that "our upbringing can have an enduring influence on our work and career decisions — and that what we subconsciously learn from our parents plays an important role in how we think about and manage work-life balance."
Her research, which was based on 148 in-depth interviews with 78 parents who work in either middle or senior management roles in London-based law and accounting firms. According to Lupu, most participants fall into one of four categories:
They willingly adopt their parents' model of work-life balance;
They unintentionally adopt their parents' model;
They willingly reject their parents' model; or
They unintentionally reject their parents' model.
According to the study, men and women generally designated their same-sex parent as the most important influence on their work-life balance choices, so fathers' work patterns were most influential on their sons, whereas their mothers' generally had little consequence, and vice versa for female participants.
As such, most of the men in the study found themselves having a work-life balance similar to that of their parents', and more specifically their fathers', with most serving as the only or primary breadwinner for their family. As such, those men who grew up in these families ended up internalizing – and thus reproducing – this work ethic.
In general, they associated the long hours and lack of home time as "normal" and thus adopted it in their own professional careers, even going so far as to be able to "rationalize even compulsive work behaviors that had negative consequences for their family life." Further, "even when they wanted to act differently, this disposition continued to shape their actions," with a number of those interviewed stating that they wanted to be fathers that were involved in their childrens' lives, but often feeling like working long hours and missing out on their children's events were inevitable.
Similarly, some of the female participants who had working mothers also willingly adopted their career commitment, with these women feeling "less conflicted about their work-family responsibilities and managed to cope better with the guilt of being committed to their careers."
However, some women rebelled against this stereotype, but still struggled to make substantial changes to achieve a more harmonious work-life balance. As Lupu notes, "this suggests that the attitudes formed during upbringing can shape people's choices and end up reproducing the status quo. It also suggests that rational decisions play only one part in work-family choices and that unconscious and embodied dispositions play a role as well."
Among the women in particular, there were two subgroups that were well represented: women who wanted to distance themselves from excessively career-focused mothers and women who wanted to distance themselves from regretful stay-at-home mothers. In the first case, these women strived to put family first by taking a longer maternity leave or reducing their hours at work, while for the latter, this involved taking their mothers' advice to be independent and "have a career so as not to repeat their own [mothers'] mistakes."
While the study summarizes what is certainly an exceedingly complex concept with multiple layers of influence and other strong emotional ties, Lupu concludes that "the impediments to greater work-life balance and satisfaction lie not only in organizations and society but also within individuals themselves through learned dispositions. This research should raise awareness of the gap that often exists between conscious ambitions related to career and parenting and unconscious attitudes and expectations. If we want to reach our full potential, we have to be aware of how who we are has been shaped by our earliest experiences."