Seven Expert Tips to Track Time Better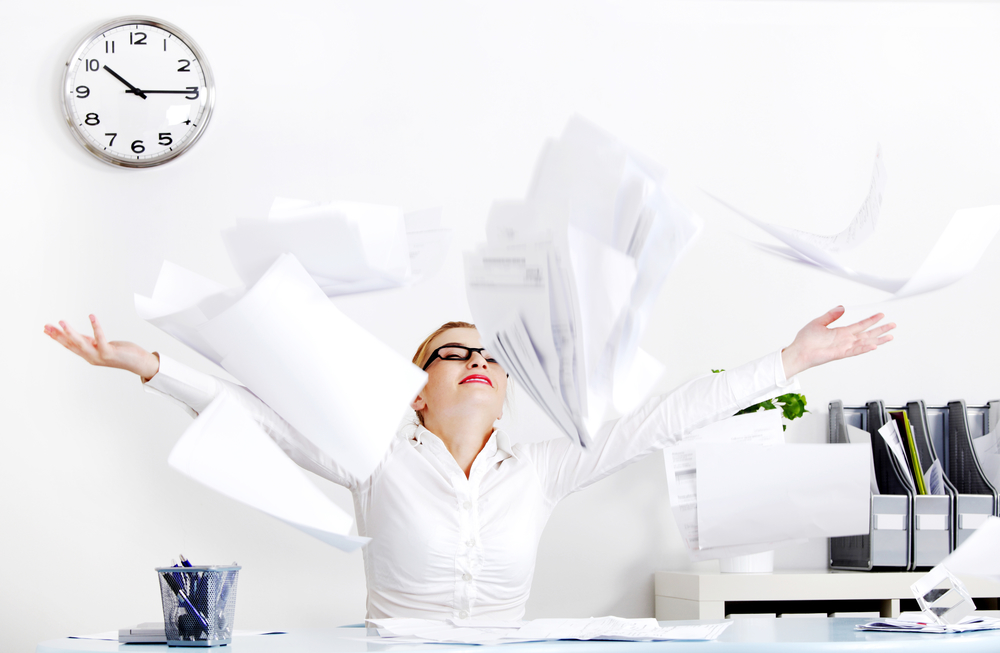 Tackling timekeeping can be a formidable challenge for any business owner. If you and your employees are lazy with timekeeping, you're opening yourself up to financial hardship and a huge headache with a whole lot of hard work to fix the problems.
One easy answer to timekeeping troubles is to meet with the off-site HR professionals at a Professional Employer Organization (PEO), who can help to set up and enforce timekeeping policies that take the burden off you, the business owner while ensuring accurate record keeping to ensure compliance that leaves you to focus with what matters most long-term strategic planning and growing your business.
Here are seven ways a PEO can help you track time.
Make It Quick
Timesheets – or logging time in an automated system – should take no more than a few minutes per day, with experts suggesting that any system that takes longer than 5 minutes perhaps needs to be reevaluated. Consider this – if it takes your employees 10 minutes a day to fill out their time log, that's close to an hour of work time per week that could certainly be better served doing tasks that are key to their job. An information management system customized to fit the timekeeping needs of your organization can mean big time savings for you and reduced frustration for employees.
Make It Easy
Any effective timekeeping system should be easy. This is in part to the fact that if you need a computer science background to get it to work, it's going to take employees extra time to figure out every time that they log in. However, you also have to consider the time spent on the back end to train employees on how to use the system, as well as the real-time cost of troubleshooting issues when a worker gets stuck in the program.  The information management system makes it easy and accessible.
Make It Accessible
If all of your employees aren't on one site – or if they scatter to various places during the day – using a physical punch clock or otherwise require them to be back in the building to log their hours can prove disastrous. A good timekeeping system should allow employees to log their time from where ever they are so as to most accurately capture the real hours that your workers have completed and discourage them from thinking they'll just write it down when they're "next back in the office."
Make It Smart
We know we need a system that is quick, easy and accessible, but what if you could also find a time tracker that could catch errors before they become an issue. While certainly not for everyone, automated systems can catch obvious errors – such as attempting to clock out for a time in the future or putting time worked on the wrong day – and have the employee correct them right then and there, leading to less work on the back end to chase down and correct inconsistencies.
Make It Capable
When we talk about making a system capable, we're talking about implementing a program that can not only gather the actual hours worked but also help you to synthesize and analyze that information to help drive your business decisions. Having analytical capabilities can allow you not only to access data for your own use with just a few taps of the keyboard – such as seeing which teams are clocking consistent overtime and thus might need additional staff or perhaps just efficiency training – but you can also spit out reports for federal agencies, your accountant, your board members, and any number of other stakeholders that could benefit from access to timekeeping information.
Back It Up
If you rely on paper records, what happens if you lose the folder? If you keep them on your desktop, what happens if your computer crashes? If you have your employees email their hours, what happens if you delete them or the server goes down? The most important issue is that if you use any of these means to capture your timekeeping, you need to back up the data somewhere in some way. It might mean making photocopies, storing data on a portable, external hard drive, or inputting them in another spot that they would be safe.
Essentially, what we're talking about here is making you take extra steps each time to ensure you will not lose the data. Now, of course, if you use an automated, external system that you – and your employees – can access anywhere, at any time, you automatically have a back-up and don't have to jump through these hoops.
Promote The Program
It seems silly to suggest that workers wouldn't be motivated to log their timekeeping – after all, it is the modicum through which they are paid. However, you'd be surprised how many employees hem and haw about getting their hours in. Some worry that their performance will be judged if they write in too much overtime – or, alternatively, clock too few hours; this is particularly exacerbated if you are an employer that asks workers to log how much time they spent on specific tasks related to their jobs.
The easiest way to overcome this issue is to be upfront and honest with your employees about why you are collecting this data in this fashion, what the data will be used for, and what your expectations for their particular role are. In this way, everyone is on the same page and employees are more motivated to use the system.
If you are considering an automated system, we encourage you to connect with a PEO. Their timekeeping system checks all of the above boxes, and you get the added peace of mind of having them on your side to troubleshoot problems, help you run analytics, and train employees on its use.