Studies suggest 'ban the box' laws hurt minority hiring practices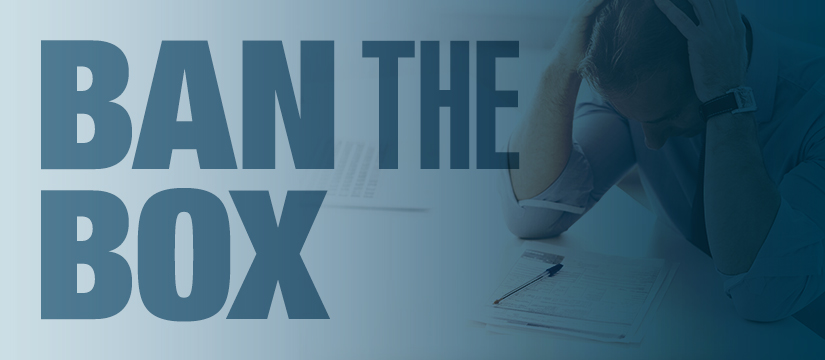 The results of two separate studies suggest that the 'ban the box' movement – which encourages employers to not ask about a candidate's criminal record – may be making it less likely that employers will hire African-American and Hispanic male applicants, the very group the 'box' laws, statistically speaking, are designed to help. And the worst part? It's making it worse for these two minority groups, regardless of whether they have a criminal past!
The 'ban the box' laws, which have been adopted in roughly 100 cities and nearly two dozen states, are designed to provide individuals with criminal records a better chance of reentering the workforce by having employers remove a question in preliminary employment applications that asks whether a candidate has a criminal conviction. The idea is that while a candidate will eventually have to disclose any criminal history later in the interview process, their application wouldn't automatically be thrown out based on their past.
In the first study, Amanda Agan, a post-doctoral research associate in Economics and Industrial Relations at Princeton University, and Sonja Starr, a professor of law at the University of Michigan, analysed the results of "thousands" of fictitious job applications submitted to employers in New Jersey and New York both before the 'ban the box' laws were implemented in these states and after. In their trial, race and criminal history were randomly assigned to each fictitious applicant.
Results show that prior to the laws being implemented, white applicants were called in for interviews only slightly more than African-American applicants with the same background. However, after the laws were implemented, that gap grew by more than four times.
A second study by Jennifer Doleac, an assistant professor of Public Policy and Economics at the University of Virginia, and Benjamin Hansen, an associate professor of Economics at the University of Oregon, looked at how the new laws had impacted the employment of young, low-skilled men. Specifically, they found that the law made it much harder for African-American and Hispanic men without college degrees to gain employment. 
Reflecting on the findings, Doleac notes that "If you take information about criminal records away, what happens? Employers are forced to use other information that is even less perfect to guess who has a criminal record. Employers will guess that black and Hispanic men are more likely to have been in prison, and therefore less likely to be job-ready." She goes on to note that although well-intentioned, the laws need to be repealed and emphasis instead be placed on providing ex-offenders with training to improve their job-readiness, as well as providing reassurance to employers to assuage any uneasiness about hiring ex-offenders.
To view the studies, click here.