Summer Fridays Beneficial Benefit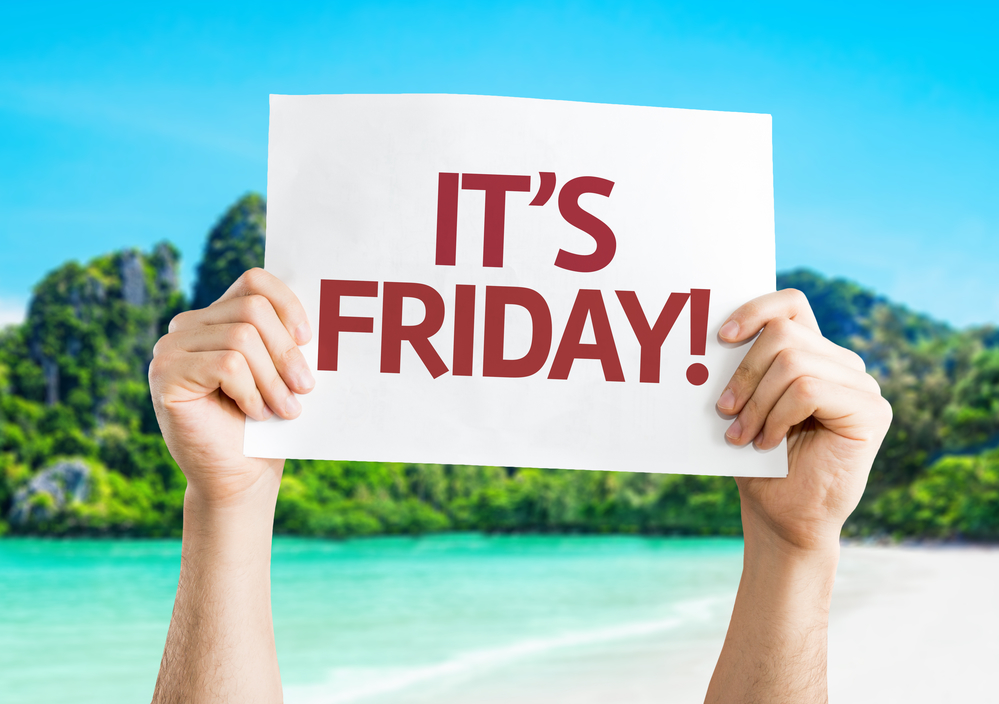 "Summer Fridays" used to be a term relegated only to the Manhattan elite who fled the city every Friday to get a head start on their Hamptons weekend retreats. However, increasingly, more employers are offering a shorter work week as a way to keep their workers motivated during the dog days of summer.
More than 40 percent of companies are expected to offer abbreviated work weeks between Memorial Day and Labor Day, nearly double that observed in 2016, according to a Gartner survey. But is everyone giving away Friday's off? Well, not necessarily.
While we traditionally associate the term "Summer Friday's" with a four-day work week, in reality, many companies merely relax their hourly in-office requirements for summer, offering employees the chance to knock off early on select days, work from home more, or simply shift their schedules to come in earlier or later as needed.
But what are the incentives for such a shift? The good news is that there are many perks for the employees, and by default, you also benefit (even if it is somewhat indirectly!) These perks include:
Show some appreciation
While you can't give your employees the whole summer off, you can recognize their hard work year-round by letting them blow off some steam in the summer months. Your employees will feel more appreciated and will be more inclined to work harder when they are in the office.
Stave off burn out
Once the warm weather rolls in, even the most dedicated of worker can become burned out and once burn out sets in, good luck getting that employee to perform to their highest capacity. Offering a shorter work week – either in the form of time off or just a day to work from home – can give your workers something to look forward to and make the work week feel more manageable and help keep burn out at bay.
Put procrastination on hold
When you have a shorter work week, you tend to better manage the time you do spend in the office. The Pareto principle – which you might better recognize as the 80/20 rule – suggests that 20 percent of what you do gives you 80 percent of your results. By condensing the work week, workers will be less likely to put off tasks that they normally would have procrastinated on until the end of the week.
Not much at stake
If you review your vacation calendar, you'll find that most employees plan to take off at least some time in the summer, and a popular choice is to take days off on either side of the weekend to get the most out of their time off. If you offer a summer Friday option, you'll be helping out the employees who probably would have taken off anyway – and thus wouldn't really have been producing work. For the others that would have stayed put anyway, offering an early dismissal will only build goodwill!
So, how should you offer this particular perk? Well, since it is just that – a perk – the ball is really in your court in terms of how you do this. As we mentioned earlier, you can give the whole day, allow folks to knock off early on Friday, or simply offer the option of working from home. Further, you can ask to get something "back" for your kind gesture – you could ask workers to stay off for extra hours during the week to close in on their 40-hour target, offer a rotating schedule so that you still have boots on the ground on Friday afternoons, or perhaps even make taking Friday off contingent on employees meeting all deadlines ahead of leaving for the weekend.
One thing that we should note, however, is that the option to take summer Fridays should be extended to all employees, regardless of their gender, age, religion and other discriminatory factors. Further, role or rank in the company should also not weigh into the decision as to who gets this perk, not as a requirement by law, but rather because letting one group of folks have this perk and not extending it to all employees will only breed animosity.
Would you offer summer Fridays at your company? Abel HR's team of experts can help you set up a program that's perfect for your company, ask us now-(800) 400-1968 or info@abelhr.com.