The 5 Love Languages of Employee Retention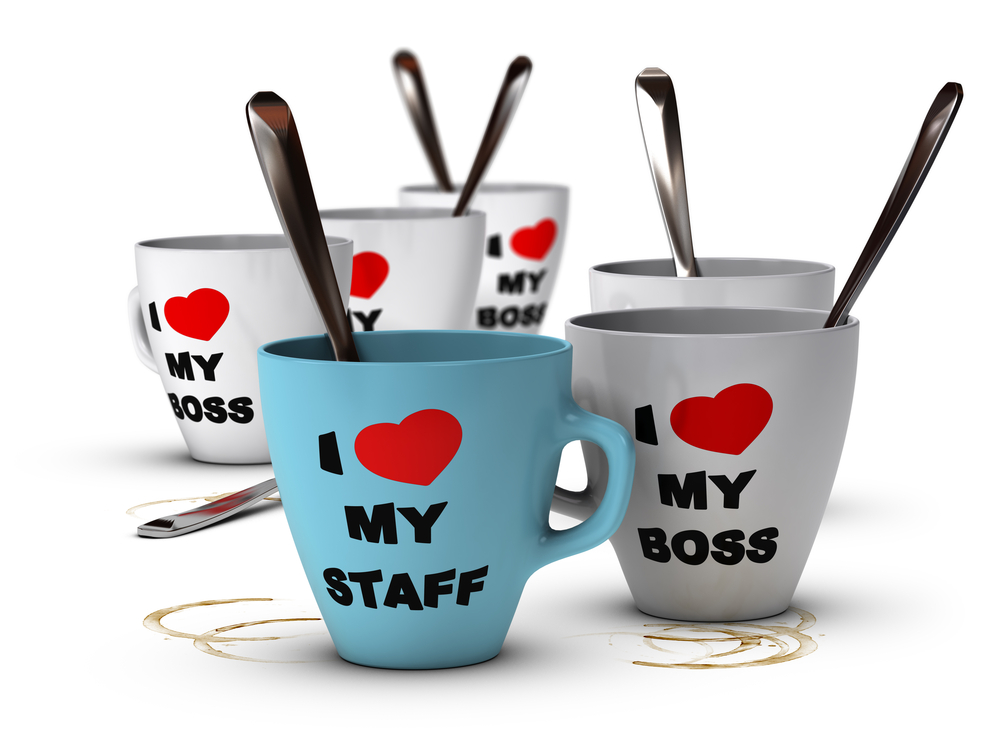 The concept of "love languages" is widely known ever since Gary Chapman wrote The Five Love Languages in 1995. It's mainly about ways to create a lasting relationship between partners. So, how does it apply to employee retention? We tweak the five languages to make a lasting relationship with your employees. Let's find out how!
Employee Retention
The moment your company's employee turnover rate reached a "high" level, you need to sound the alarm bells. It's a sign that you need to make improvements. Employee retention is your organization's capability to maintain its workforce. Let's admit that a homegrown employee is better than training recruits.
What's the 5 Love Languages?
Words of Affirmation
According to Harvard Business Review, 82% of employees don't feel enough recognition from their supervisors. The constant feeling of not being recognized or overlooked takes a massive toll on the employee's morale. It also affects productivity and profitability. In worst-case scenarios, this will eventually lead to employee turnover.
It's also crucial to know that paychecks aren't the only motivators for employees. Each employee wants to be recognized and appreciated through their work. To some employees, a verbal acknowledgment about their performance fuels motivation. As the manager, team leader, or boss, a simple "good job" means a lot to an employee. It makes them feel that their effort is appreciated.
Public recognition is another great way of affirming your employee's work. It can be as simple as mentioning the achievement during a meeting. However, be careful of overdoing it. Remember, fake words of affirmation are much more terrible than not receiving one.
Acts of Service
Simple gestures are another way of showing that you "care". It's also a way of showing appreciation to your team or employee. A few examples include:
Helping out during challenging projects.
Volunteering to help the employee understand or figure out a technical problem.
Giving a hand to fix a technology problem.
Assisting an employee in carrying office supplies.
Delivering coffee or lunch to the team.
Receiving Gifts
It's always lovely to receive a gift, especially if it's a reward to commemorate an employee's extraordinary work performance. Besides, who doesn't like gifts? The act could even be as simple as giving out free coffee or food to celebrate a team's success. As they say food is one way to win an employee's heart. Well, not really, but you get the point.
It's also best to consider implementing an employee engagement program. It's where employees can redeem their work efforts for experiences or products. You can even "gift" employee training by selecting perfect candidates to attend a workshop. It's an excellent way to show appreciation and improve employee's education. According to LinkedIn's 2020 Global Talent Trends, companies rated highly on employee training saw 53% lower employee attrition.
Quality Time
A positive work environment that values teamwork brings a feeling of appreciation and belongingness to employees. It's also an excellent way to encourage employee engagement. Other than the annual team building or company outings, some value one-on-one meetings or personal check-ins. Yes, it's a simple gesture to show you pay attention to your employee.
Keep in mind that sending a "job well done" email won't cut it. Emails only set a barrier. If you want to build a high-quality professional relationship with your team, ensuring quality time is the key. Aside from one-on-ones, make sure to plan an outing with your team outside the company outings.
Physical Touch
Alright, some might take this final love language differently. Believe it or not, some employees recognize appreciation by physical touch. However, remember that personal boundaries and professional distance are essential for this section. "Physical touch" in the love language for employee retention is simply the following:
A congratulation handshake
Simple high five to celebrate small or big wins
A "job well done" pat on the back.
Fist bumps
Are these Love Languages important?
If you're doubting whether the five love languages work, the short answer is YES. Sure, we know why employee retention is essential for your organization. So don't worry. The five love languages will surely help you out.
The five love languages of love are different forms of appreciation for employees. An act of appreciation and recognition is the simplest and cheapest way to improve morale. Besides, a happy employee results in a positive workspace. You get to keep one of your best employees. In return, they are happy and content with your company. See? More reasons for a positive work environment.
Going beyond the five love languages, it's also important to hear out employee feedback. According to EduMe, 90% of the workers are most likely to stay at a company that actively acts on feedback. Besides, this gesture will make the employees feel that their opinion is important and your organization hears them out.
Choosing the Correct Language of Love for your Employee
Not all the five languages of employee retention work for every employee. Some might not appreciate simple words or are not receptive to physical touch. However, determining which language of love to use per employee is entirely up to you. It's vital to spare some time to observe your team. A key identifier is how the employee reaches out to you.
In the end, people often communicate with the other by how they would like to be communicated with. Mirror those gestures while cleverly inserting a "language of love".
Final Note
In conclusion, whichever love language you choose, it's important to express it with a genuine heart. Don't underestimate a person's perception when it comes to empty words and fake compliments. Rather than employee retention, the outcome might backfire on your reputation as a leader.
Always remember to voice out a compliment whenever appropriate. Don't focus on just one employee, it's best to compliment your team evenly. In the end, you don't want to show favoritism. It only divides and demoralizes your other key team players. We want a positive work environment, not a battleground. Of course, healthy and friendly competition within the team is not a problem.
Lastly, be sure to express love languages at a minimum slowly. A sudden act, although memorable, might not be taken in positively.