The Best Workers Don't Always Make the Best Managers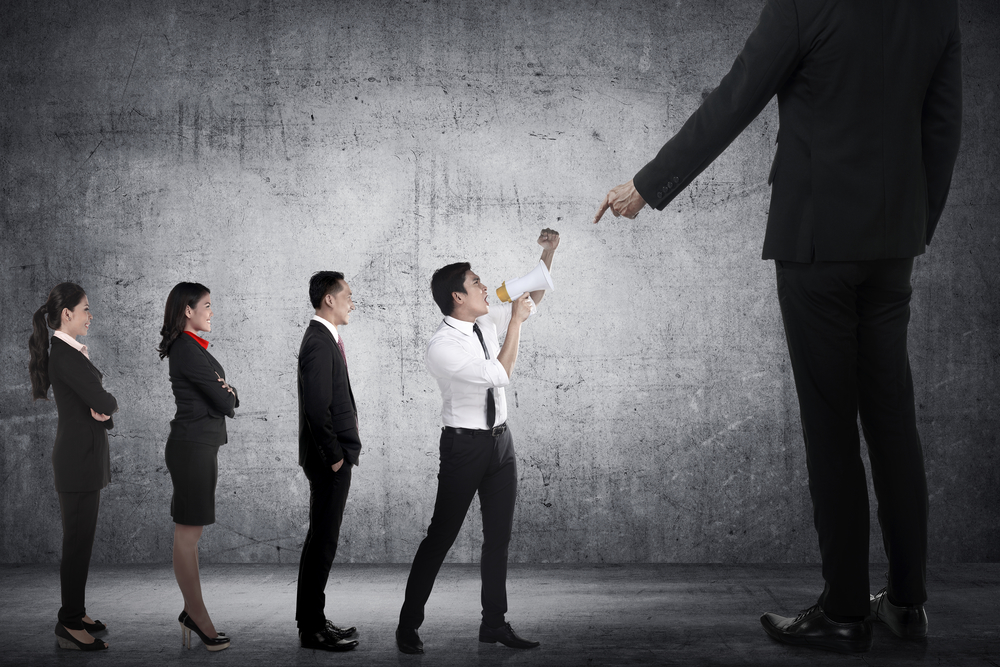 When it comes to thinking about hiring a new manager for a team, it seems only logical that your first consideration should fall on the most productive folks in said team.
These super-workers aren't always superstars when it comes to being in charge, according to a Harvard Business Review report.
This same team the new manager came from is almost set up for failure in the near term because not only does it have the uncertainty of a new manager, but it's also lost its top performer. A top performer, who may struggle to thrive in the managerial role, might start to resent the job and company overall.
With so much at stake, the fine folks at Harvard set out to determine why some folks fail while others go on to maintain – or even exceed – their superior performance levels and found that it is less about the individual skills and individual competencies that a person possesses and more about the "other" skills.
So, what exactly is an "other" skill? Well, according to Harvard, these skills – which were borne out of an analysis of 7,000 workers – include:
Being open to feedback and personal change: An important skill for new managers is the "willingness to ask for and act on feedback from others." These people seek to be more self-aware and are committed to lifelong improvement.
Being supportive of others' development: Any individual in a supervisory role needs to be concerned about developing the skill sets of those under them. A good manager will always root for the underdog, providing actionable feedback and celebrating in this individual's triumphs.   
Being open to innovation: While an effective individual establishes a system that makes them successful and generally sticks to it to get the job done, a manager recognizes that "innovation often isn't linear or particularly efficient. An inspiring leader is open to creativity and understands that it can take time."
Being an effective communicator: Effective managers need to not only be able to come up with good ideas but perhaps, more importantly, understand how to present these ideas in a way that is interesting, engaging and actionable.
Having good interpersonal skills. Previous studies by HBR have identified emotional intelligence as perhaps the most essential leadership skill. Since being highly productive doesn't always correlate with excellent interpersonal skills, this is a metric that should certainly be considered before promotion decisions are rendered.
Being supportive of organizational changes: Sometimes, being effective means working with only your own goals in mind. However, those in supervisory roles must place the organization above themselves in order to be most effective.
HBR notes that their analysis revealed that being productive and having the skills do not necessarily go hand-in-hand.  Some highly productive individuals possessed these traits and behaviors and having these traits didn't diminish their productivity, but simply meant that they would go on to be successful in a managerial role. Other highly productive folks who don't have these traits likely won't gravitate – and possibly not excel – in a managerial role.
Crunching the numbers, HBR notes that 23 percent of the leaders who are in the top quartile on productivity are below the top quartile on the six leadership-oriented skills outlined above. Therefore, one could hypothesize that around one out of four folks promoted to a leadership position because of their outstanding productivity will end up being a less effective leader than was anticipated.
Therefore, those in charge of making promotion decisions need to look at candidates, not only under the microscope of their individual achievements but also in terms of their potential to learn the core managerial skills identified above.
Why start early? After all, most people who end up being ineffective supervisors are not terrible at the skills listed above, and those who recommend them for promotion believe that those skills can be further developed once they're in a managerial role. The problem is that developing these skills takes time and effort, and organizations typically want to see immediate positive results. New managers tend to be overwhelmed with their new responsibilities and often rely on the skills that made them successful individual contributors, rather than the skills needed to manage others. The time to help high-potential individuals develop these skills is before you promote them, not after.
This should come as a wake-up call to the many organizations that put off any leadership development efforts until someone is promoted to a supervisory position. There's no reason to wait; after all, when individual contributors improve these leadership skills, they will become more effective individual contributors. The time and money spent investing in individual contributors' leadership development will help both those who are promoted and those who are not.
The bottom line: Start your leadership development efforts sooner and Abel HR's team of experts can help you put plans in place. Then when you promote your best individual contributors, you can be more certain that they'll become your best managers.
Abel HR can help you work with your employees to identify who will be the best managers and how to effectively develop them to be ready to assume those roles without hurting the team. Ask us how at (800) 400-1968 or email info@abelhr.com.