What Are Employee Benefits?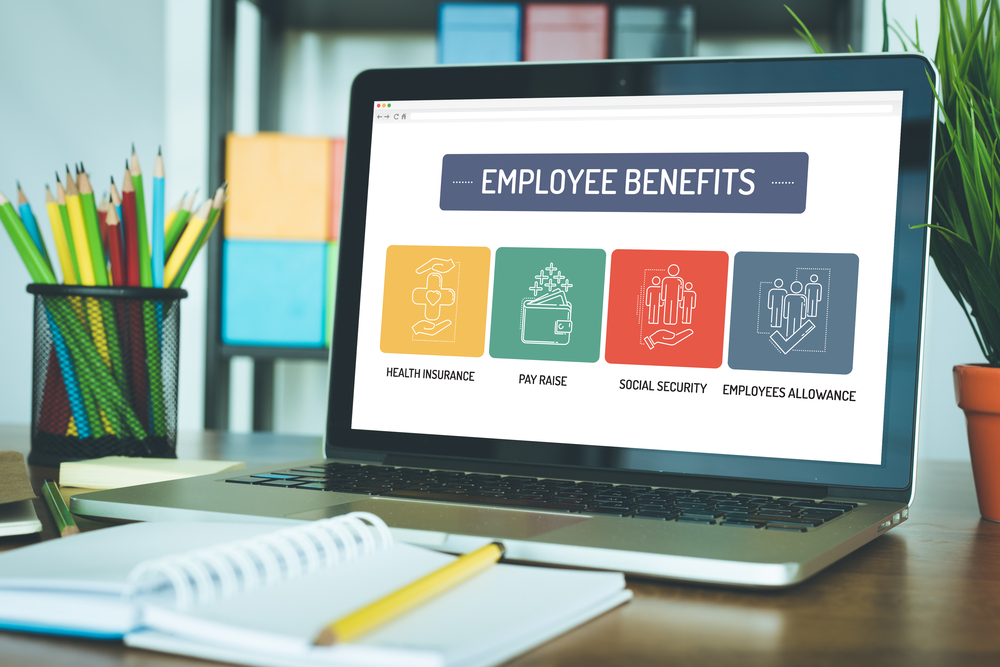 Many employees would cite benefits as their reason for staying at work. The benefits vary, but employees agree they want better health insurance, work flexibility, and more leaves at work. What benefits should you consider when hiring? Plus, know what employee benefits should you have in place as required by the law.
Required Benefits Employees Must Receive
Federal laws stipulate that employers should follow workers' compensation laws. Plus, employers should pay taxes which will help pay Medicare and Social Security. Other than that, employers will also pay unemployment taxes, which employees will receive when they're unemployed.
Aside from those, several states should require time off when an employee is called to do jury duty. Plus, it's also a must for some states to provide time off during an election.
In terms of leave, there's the Family and Medical Leave Act (FMLA). This mandate gives employees 12 weeks of job-protected and unpaid work every year. However, not all businesses can follow the FMLA because it's entitled to those with 50 employees and above. Plus, these employees should have completed at least 20 work weeks in the current or previous year.
But as presented from surveys by the Harvard Business Review or Frac.tl, it shows that employees want more than the basic employee benefits. What, then, can your company offer?
What Benefits Can Companies Offer to Employees?
Employers can provide benefits at their discretion, and it depends on them which ones they can offer. However, it's necessary to have leave, health, and retirement benefits to motivate employees to work longer in the company.
Leave Benefits
Since there's no definitive leave law to mandate all organizations, companies can choose to have a paid or unpaid leave approach. In some cases, there's the paid time off (PTO) approach where employees can take their leave, regardless if it's a sick leave, holiday leave, etc. In this instance, the company can dictate what type of PTO they'll implement in the office.
However, it seems that more employers are shifting towards paid leaves. The Bureau of Labor Statistics found that 96% of employees in the private workforce received paid holidays, while 97% of these employees also received paid vacation days.
According to Frac.tl, employers should also consider offering parental leave. Pew Research and The Guardian reported that the US is the only country without mandatory parental leave.
Health Benefits
Surveys relating to employee benefits will yield the same result for the top spot. Employees want health insurance. The Affordable Care Act will require large organizations to provide health benefits. However, smaller companies may choose to give health insurance.
The Kaiser Family Foundation revealed in a study that 49% of Americans received health insurance from their companies. However, even if companies provide a great health plan, it can become a factor in whether an employee would stay.
In SHRM's study about retention and health plan, 56% of the participants said they'll stay if they like the health plan provided by the employer. That's why it's best to find the best healthcare plan suited for your company, which can benefit both the company and your employee.
Work Flexibility
With remote work being an option for most small businesses, offering this employee benefit may become advantageous to your company. You can offer flexible time, remote work (Flexplace), or compressed work. As many experts find and companies have implemented, work flexibility can increase productivity and reduce stress. Not only that, but those who apply a Flexplace approach may also reduce costs such as electricity and travel and parking fees.
Other Benefits and Perks
According to Weisberg Cummings, employers may have to consider perks that will motivate employees further. Plus, they may be a factor in retaining them. Perks such as gym memberships or free food or snacks will make them stay in the office. In some instances, some would like tuition or student loan assistance from employers too.
Aside from that, employers should also provide retirement benefits. After all, employers should pay social security tax. While the employee won't get the taxes they pay in the future, they'll get benefits from those who pay social security taxes in the future. While the other perks above are of higher significance than retirement benefits, it's also good to consider this to help employees create a long-term plan.