What is Temp Hiring?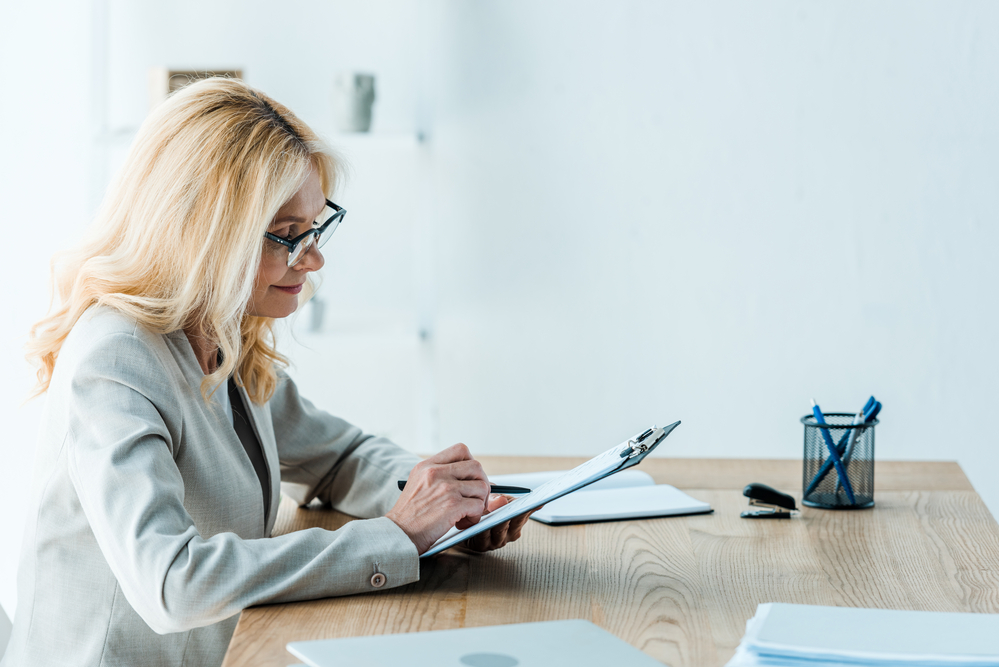 Temp hiring is also referred to as temp-to-hire jobs. It essentially means an employment arrangement where a position is filled temporarily with the potential of getting hired full time. This, of course, depends on the employee performance within a given period. However, even if your performance is outstanding, certain factors could affect the decision. This includes the economic standing of the company or if there is an internal restructuring happening. In temp hiring, an employee would be under a staffing agency.
Usually, temp hiring could last between three to six months. After this period, the employer can extend the contract or offer a full-time position. Once the company decides to hire the person full time, the contract with the staffing agency will be terminated.
Temp-to-hire employees do not enjoy the benefits of a full-time worker. This includes paid time-off, sick leaves, and health insurance. In addition, the pay or hourly rates are usually lower than the full-time salary. This is because there are administrative costs that the staffing agency has to cover.
However, if the transition happens from a temp hired to a full-time employee, the salary is adjusted, and one should enjoy other standard employee benefits.
Benefits of Temp Hiring
There are several advantages of temp hiring both for the employers and the employees. We have listed some of these below.
Fill in Gaps
For example, your business has a strong need for workers during its peak season. Then you can take advantage of temp hiring services. That way, you can fill in the gaps in terms of labor. From here, you can select employees who performed the best and perhaps, extend their contract or hire them permanently.
Identify if the Job Role is Essential
Temp hiring allows employers to identify if a job role is needed in the long run. Plus, it gives them room to see if the person is indeed a perfect fit before providing them with full employee benefits. This saves the company a lot of money.
Save Time and Money for Recruiting New Talents
For companies, temp hiring is beneficial because you do not have to exhaust your resources when acquiring new talents. You can leave it all to the staffing agency.
Learn the Industry Trade and Gain Substantial Experience
For employees, they can consider the opportunity as an avenue to learn the business. During their employment period, they can try to get as much knowledge about the company and the industry. Whether they get hired full time or not, it can certainly beef their resume, and they can use the experience as an advantage when they apply for a different job.
However, if an employee is eyeing to bag the full-time position, have a set of strict standards. Make sure that they show their worth to the company.
Whenever possible, they must provide initiative and suggest new process improvements. They should also maintain good relationships with their colleagues. Plus, they must be open to learning new things. And lastly, they must treat their jobs as if they are already permanent employees.
Cons of Temp Hiring
But of course, temp hiring is not 100 percent advisable. There are a few cons which you need to consider.
Employees Might Not Perform Well
Knowing that their role is just temporary, some employees might not take it seriously. Thus, they will not perform to their best of abilities. Because of that, you might need to hire more people, and it essentially dents your cash flow as you need to pay salaries.
Leaves Room for Uncertainties
Not knowing if they will be extended or will be hired permanently can be nerve-wracking for temp employees. And if they cannot control their emotions, it can manifest in how they deal with their colleagues and how they perform at work. Also, they can't plan for their long term goals, most especially if these would require financial stability.
Feeling of Isolation
In some cases, those who were temp hired feel isolated. We are not generalizing, but permanent employees tend to look down on them. This sounds absurd, but it happens. Make sure that your company has an excellent culture to avoid this.
Setting the Proper Expectations
As an employer, it is crucial that you set the proper expectations for your temp employees. At the onset, you need to be crystal clear with them. That way, they could also fine-tune their actions to meet the company's expectations.
Highlight Their Value as a Temp Hired Employee
You need to emphasize their value as an employee. Even if there is no assurance that they will stay or be hired full time, they need to know the contribution they could possibly bring. By letting them know their significance, they are likely to be more productive. Thus, reaching the set expectations.
Make it Realistic
Remember, temp hired employees are expected to stay for a few months. Do not expect that they can instantly create massive changes in your operations. Of course, they still need to adjust, and there will be a learning curve. If you are to set expectations, make sure that it is realistic and plotted according to the months they will work for you.
Provide Measurement for Success
Apart from being realistic, your expectations have to be measurable. This is the only way you can gauge if your employee has fulfilled the expectations. Remember, these may differ per department.
Check their progress from time to time and speak to them when necessary.
Explain the Reason Why
You can always tell your employees the expectations, but if they don't know why you set these standards, they won't be able to appreciate it. They deserve to know why you are setting these standards. Let them have an idea of its impact on the business.
Listen to Them
You must also listen to your employees if they have questions, clarifications, or even hesitations with your list of expectations. This is a good sign that they are assertive, so don't stop them from doing so. Instead, address it accordingly and find a middle ground if possible.
Write it Down and Formalize
And lastly, when you discuss expectations with your temp employees, we recommend that you have a document to support it. Explain each detail and get their concurrence.