When You Take a Break, Are You Actually Detaching?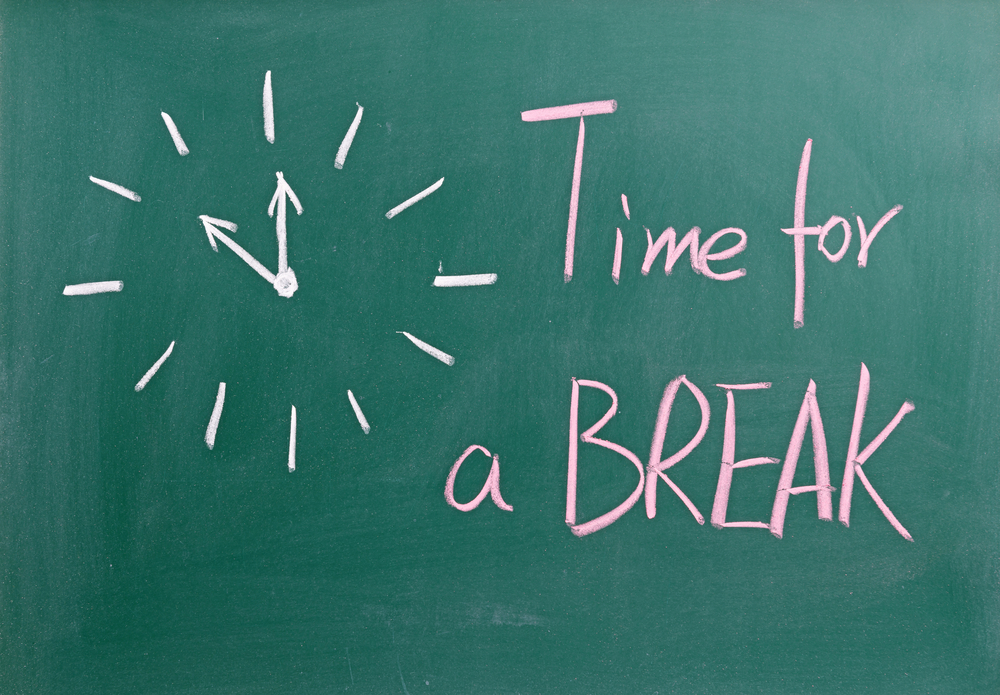 When the pandemic first hit, many of us were ushered away from our offices and indoctrinated into the wild world of remote working. As a result, our once in-person meetings became Zoom calls, our casual check-ins with coworkers became hastily written pings over the company chat feature, and our once beloved social lunches gave way to a sad sandwich eaten hunched over our keyboards. In short, in a world where we were all forced to socially disconnect, we in turn grew more connected than ever to our technology.

Now, we all know that too much screen time is bad for our physical and mental health, but taking hour long breaks to meditate, mediate or otherwise ameliorate the stresses of the day isn't feasible for the average office dweller. The good news, however, is that breaks don't need to be long to provide benefits and the even better news is that there are times when you can recharge from screen time by…starting at another screen.

Below, we outline just a few ideas for introducing mental breaks into your workday without throwing your work by the wayside or clocking a longer day to accommodate.
Stretch it out
Research shows that taking even two minutes to stretch or engage in any physical activity can help improve worker's energy, decrease mental and physical fatigue, and even boost productivity. Want to work even more health benefits into your day? Consider modifying your space to include a standing desk or simply opt to sit on a yoga ball while you type your notes. Another great option for sneaking in some activity during the workday is to take your meetings off-line and pound the pavement while you chat with your coworkers. While it might not work for every meeting — particularly the important ones where you need to take or refer to notes, it's a great option for those more casual check ins. If you're in the market for an online option, playing a quick game on the Wii or firing up a game of Pokemon Go can engage your body, while also reaping the benefits of a mental break (see more on that below)
Change it up
If you feel yourself starting to burn out on one task, consider changing it up. Taking a break from the task at hand, whether to answer emails or work on another project, can give your brain the break it needs to be able to revisit the original task with a fresh perspective (and usually a little bit more motivation). Don't think that switching work tasks will give your brain the break it deserves? Try switching gears to another screen like a video game! It may seem counterintuitive, but research shows that gaming can actually improve mental processing and memory.
Chat it out
One of the biggest things people miss about not going into the office is being able to catch up with co-workers at lunch, during meetings, or simply while waiting at the copier! These impromptu conversations can help break up the workday but are hard to recreate when you can't share your physical space with your co-workers. However, one study found that connecting with folks – even just through online meetings, chats, and video conferences, can go a long way to reducing feelings of loneliness. Further, data suggest that these "meetings" don't have to last long, with even just an online "huddle" having a significant impact on feelings of isolation.
Belt it out
Belting out a song in the middle of your office to relieve stress likely wasn't an option pre-covid – unless, of course, you were a music teacher or a recording artist. However, research suggests that engaging in music – be it singing or playing a musical instrument – can do wonders to reduce stress. Since singing is known to be a high-risk activity when it comes to spreading the Coronavirus, it is still best to keep your warbling remote for now. Consider logging on to YouTube Karaoke, where you can access tracks from just about every genre and give your own 5-minute concert!
Crack a book
A wise man once said that "outside of a dog, a book is a man's best friend." Books or audiobooks make a great mini escape. Not only does it give you a break from the task at hand, but it can help distract you from your own reality, even just for a few minutes. Perhaps you'll become engrossed in a budding romance, start piecing together the clues to solve a mystery, or simply become immersed in a world so unlike your own. The best part about books, no matter if you read it with a book in hand or on a device, is that you can dip in and out as the mood strikes!

How do you like to give yourself a mini break in this virtual world? Let us know in the comments.