Why Keeping Up with Immigration Reform is Important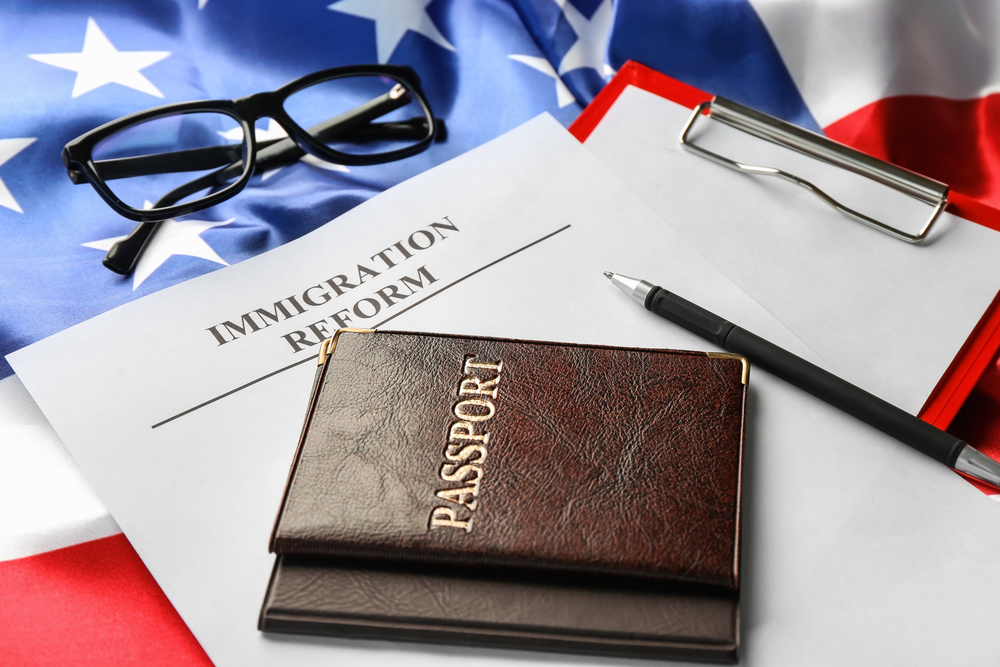 Immigration reform was a hot-button issue long before President Donald Trump stepped foot in the White House. In fact, every president of our time has vowed to tackle – and ultimately solve – the issue and yet not a single one has been able to usher in a solution that is clear, fair and ultimately appealing to a majority of Americans.
What we do have, however, is a mish-mash of laws – and a myriad of updates to those same legal measures – that seek to define what constitutes immigration in terms of who resides in this country legally and who is here illegally. Then, there are even MORE laws that focus on those in-between folks – the people who are here on visas, the people who are awaiting court hearings on their immigration status, those seeking political or religious asylum, the children of those who came here illegally, and so many more subgroups whose status is in flux.
No matter where your opinion falls on this extremely contentious issue, we can all agree that immigration – and its associated reforms – are of importance to anyone who works in human resources or runs their own business. Failure to understand and comply with said laws can result in fines, jail time and even the closure of a business.
As someone who hires and fires, human resource professionals must understand how immigration laws relate to employees and stay apprised of reforms to ensure compliance. The current "gold standard" in terms of immigration laws is the Immigration Reform and Control Act (IRCA), compliance with which is tied to stringent adherence to Form I-9, according to the US Citizenship and Immigration Services. The I-9 form "is used for verifying the identity and employment authorization of individuals hired for employment in the United States," regardless of the individual's citizenship status, and companies are responsible for working with their workers to complete and file these documents correctly.
Specifically, the I-9 groups workers into four categories based on their legal work status:
S. citizen
Noncitizen national
Lawful permanent resident
Alien authorized to work
The employee fills out the top portion of the form and states which group they belong to, while the employer fills out the second portion and is responsible for reviewing the documents provided – such as a passport or permanent resident card – to support the worker's legal status claims. The employer, therefore, is responsible for determining that the documents "appear to be genuine and to relate to the employee," the immigration department notes.
Seems easy enough, right? Well, there are a whole bunch of rules surrounding the IRCA and I-9 forms, simply because it can open you up to charges of discrimination. Therefore, an employer can only ask about a potential employee's immigration or citizenship status after delivering a formal job offer.
Further, an employer can't decide which forms it will accept – they must accept any of the documents listed as acceptable for the I-9.
It's on the employer to keep workers' files up to date to reflect any changes to their employment eligibility and citizenship status.
Another thing to remember when considering compliance with these laws is that beyond the actual staff that works under your purview, businesses are also on the hook for any undocumented workers employed by any subcontractors. Therefore, you are allowed to check in that they are only hiring documented workers, insist that they terminate the employment of those that are undocumented, or simply terminate the contract.
Failure to comply with these rules comes with some hefty consequences, most of which fall on the shoulders of employers. For example, if you fail to appropriately document and retain the I-9 form, you could find yourself on the receiving end of a $1,000 fine, while hiring workers without regard for their legal status can see you pay up to $16,000 per violation.
The good news is that if you are working with a Professional Employer Organization (PEO), they manage this whole process and assist with gathering necessary information from workers, document it all in a database and can issue reminders when it's time to recheck someone's status. Further, a PEO looks out for any tangible changes that may impact the status of your workforce and will keep you apprised of any changes. With this comprehensive system of checks and balances, you can feel more confident that you are in compliance, freeing up your time to focus on what matters most: growing and nurturing your business.