Workforce Management of the Future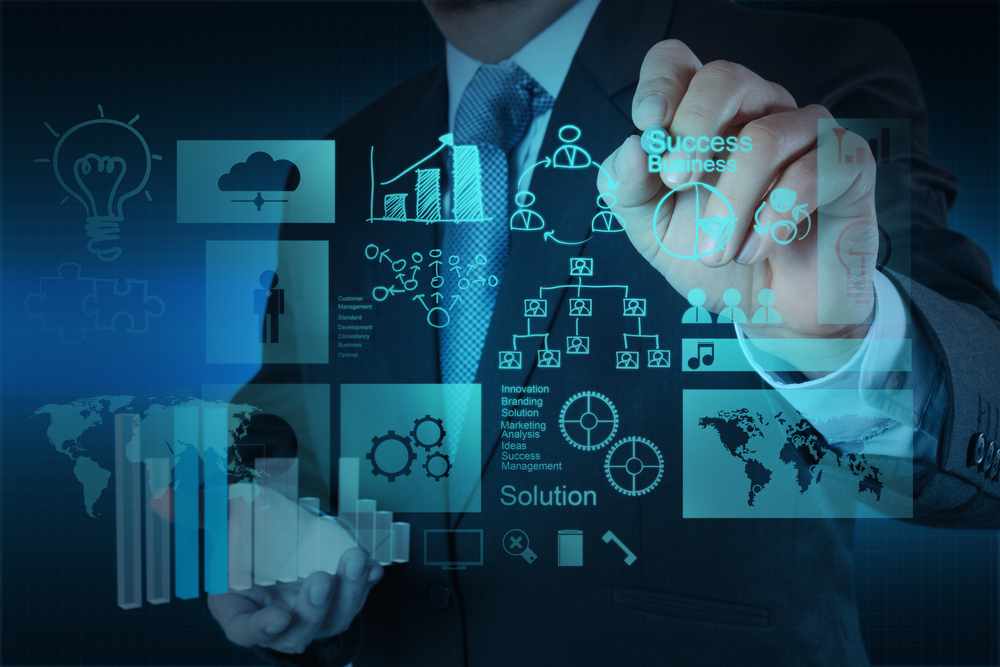 Developing your workforce is an endless endeavor for almost all businesses. Looking at the latest workforce management trends, you'll know that changes are indeed in order. The shape of our workforce is currently evolving, and it no longer conforms to the traditional methods that we once knew.
Companies that look into maintaining a competitive advantage should learn to adapt to the shifting landscape. Given that the world has undergone so many challenges the past year, it's high time we readjust. Here's a look at what the workforce management of the future looks like and how you can modify yours to keep ahead.
The New Challenges for Workforce Management
Businesses are witnessing the changes in the nature of work, and so it follows that the workforce also has. We are seeing a mix of the traditional and the new—full-time employees working side by side with freelancers and outsourced staff. Here are the factors that contribute to the unique challenges that face workforce management now and in the future:
Globalization
Technological advancements and innovation
Increasing skills shortage
Economic uncertainty
Changing attitudes and new motivations
So to help you capitalize on these volatile dynamics, here are ways you can prepare your workforce management for the future:
15-Minute Intervals Planning
One of workforce management's main tasks is planning, controlling, and optimizing work in a company. Of course, the length of interval planning depends on your business requirements, your employees' needs, and your organization's set rules.
Instead of the usual 30-minute intervals in scheduling, 15 minutes is proven to be better. It is because the shorter the gaps, the better you can pick up short-term volume spikes. This lets you match your staff with the workload more efficiently. This also prevents generating poor service even if you meet the overall standards.
Ask Your Staff for Their Input
As the company leader, you know that it's your responsibility to think of what's best for the entire team. However, asking for your team members' input can significantly help. Over the past years and more so today, workforce management is seeing a shift in creating a better experience for the employee.
Smart companies are focusing more on engaging their employees and making them feel valued. A Harvard Business Review report tells about the impact of employee engagement on how they do their jobs. The bottom line is, employee engagement is a significant factor in driving better performance.
Minimize Lunch Breaks
Or rather, offer your staff flexibility in how they take their lunch breaks. What used to be an hour-long lunch can be done in 30 or even 15 minutes. Give them the option to choose how long and when they can take their breaks.
Doing this can help you cover the higher demand that is the usual during these times. You may want to encourage staff to take four 15 minute breaks throughout the day. Or have them take breaks twice at 30 minutes each time.
Better Recruitment Processes
The workforce management of the future recruits employees not only for full-time work but also part-timers, independent contractors, service providers. They hire freelancers, project consultants, and contingent workers as well. The global labor market faces challenges such as fewer workers with a college degree or more low-skill workers.
This means that recruiting top talents may become more complicated now and in the future. What companies can do in these situations is to provide training that would match the demands of the jobs. They need to take steps to understand better and manage the shifting group of workers. Looking for talents all over the globe is no longer as far fetched as it used to.
Doing so opens the door for more creativity, greater flexibility, and effective planning—the key ingredients to acquiring the best talents for your organization.
Being Data-Driven
Relying on data to make strategic workforce management decisions is vital for continual growth. Data-driven planning allows you to approach and evaluate the threats of competition better. Workforce data provides you with the advantage of turning these threats into benefits. It will enable you to consider scenarios that you can map back to positive business outcomes.
Additionally, HR leaders need analytics to do the following more effectively:
Hire talents that align with the company culture
Use each team member's skills to the highest potentials
Maintain the level of staffing sufficiently enough to deliver the company's business model
The workforce management of the future will no longer depend on unreliable sources and methods for their workforce planning. As an example, instead of following the country's retirement age, your company should rely on actual retirement age data.
Ensure that your workforce management benchmarks are updated. Use financial headcount budgets that have links to business strategies. Take historical trends into account, and never, ever fall into using just your gut feel.
A Diverse Work Environment
A PWC survey has shown that millennials comprised 50% of the global workforce in the year 2020. And so, with them and generation Z coming into the picture, we'll see a work environment that's more diverse than ever before. Moreover, the generations prior to them are delaying retirement as much as possible, adding to the diversity even further.
The challenge here is in training new employees while keeping the older ones up to date with technologically forward strategies. Workforce management software and other similar solutions are ideal.
With the workforce becoming globally diverse as well, collaborative workspaces will see a boom in their use. Today and in the coming years, it would no longer be a novelty that employees aren't in the office at the same time. Communication comes in many different forms as online channels are slowly replacing traditional ways.
Final Thoughts
Workforce management is a business staple that helps boost productivity and, ultimately, an increase in sales and revenues. Creating and managing a workforce requires a solid foundation, one that looks into what the future holds. The use of enhanced data analytics, previously unavailable to HR leaders, offers many advantages for attracting and keeping the best talents.