Who is Abel HR?
Founded in 1992, Abel HR is a family-owned and operated Professional Employer Organization (PEO) that offers human resources and benefits administration services to small to mid-size companies.
There are few firms too small or too large to take advantage of the benefits that a relationship with Abel HR has to offer. We provide top-notch service to hundreds of businesses and thousands of employees in a wide variety of industries across the U.S.
We offer our clients and employees more freedom of choice in a benefits package that goes beyond what they could expect even working at a larger company.
Call us old-fashioned, but we are proud of the fact that when one of our clients or employees calls us on a particular issue, they find an Abel HR employee ready to help them on the other end of the phone. No electronic voices. No menu maze to get caught in and confused by.
Business, Simple!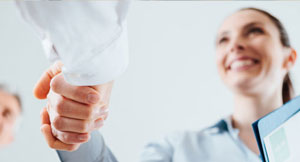 Careers@Abel
New positions are coming soon. If you wish to send us your resume, please email resumes@abelhr.com.